Canon EF 24-105 3.5-5.6 IS STM
Smooth & Fast Focus for Video & Stills
Peter Kun Frary
.
---
.
The EF 24-105 3.5-5.6 IS STM is the first full-frame STM zoom from Canon, following in the footsteps of the EF 40 2.8 STM prime. I acquired this lens as part of an 6D MK II kit but it's also available separately. The 4.4X zoom range of wide to short telephoto makes it ideal for general use and travel. Here are my thoughts about the EF 24-105 3.5-5.6 IS STM after a month of use.
Pigeon Roost | EOS 6D MK II & EF 24-105 3.5-5.6 IS STM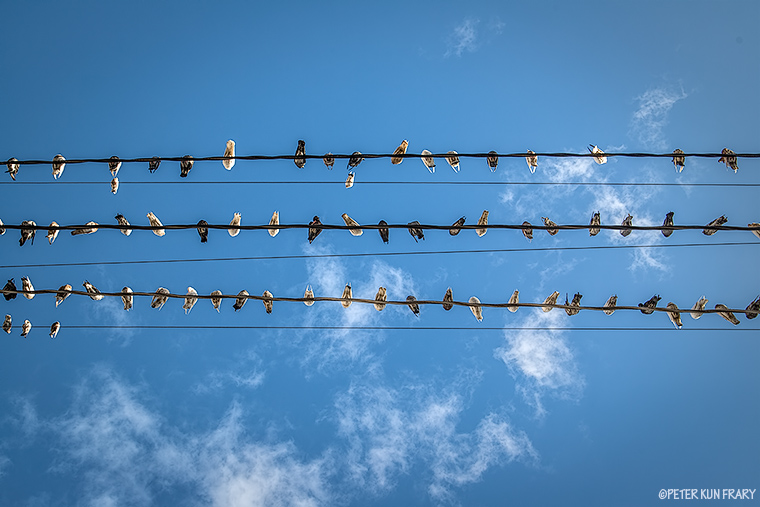 Canon EF 24-105 3.5-5.6 IS STM | Photo courtesy Canon Inc.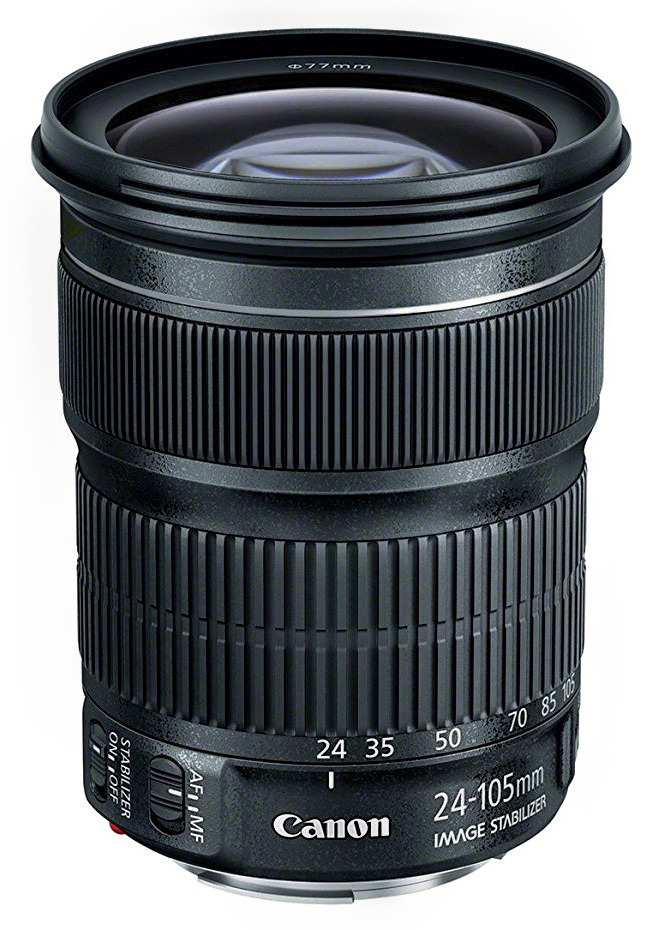 Construction
The EF 24-105 3.5-5.6 IS STM feels reasonably solid in hand, sporting excellent fit and finish, sturdy plastics, firm AF and IS switches and metal mount. With that said, it is not built to the same level of sturdiness or weather proofing as a L-series zoom but is comparable to other high quality consumer zooms such as the EF-s 18-135 3.5-5.6 IS USM and EF-s 15-85 3.5-5.6 IS USM.

Cosmetics are striped down and similar to a Goth inspired travel mug: no gold or red decorative rings, DOF markings or distance scale. While not a small lens, it's noticeably lighter and smaller than the EF 24-105 4L IS USM and EF 24-105 4L IS USM II.

Zoom Action

The zoom ring is large, covered with ribbed rubber, well damped and does not creep, at least after a month of use! A single nested barrel extends considerably, adding about 2 inches in length, when racked out to 105mm. Although zoom action is reasonably smooth, it isn't silky smooth like the EF 24-105 4L IS USM.

Soft Light | EOS 6D MK II & EF 24-105 3.5-5.6 IS STM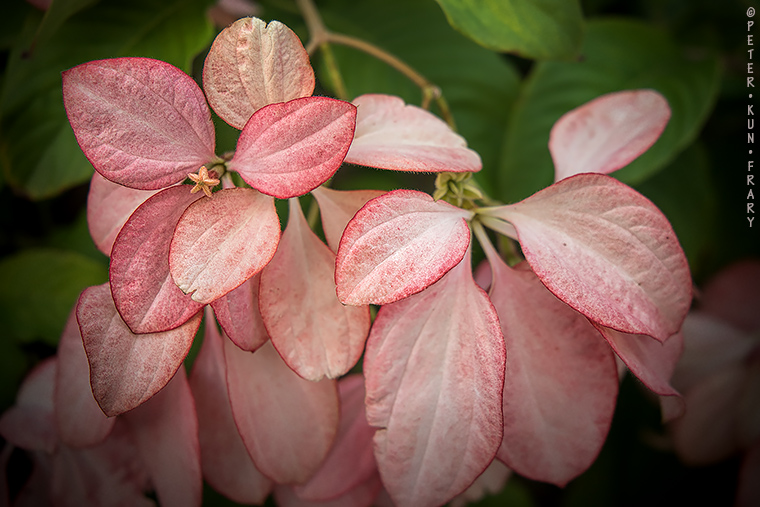 Focus
Prior to the release of this lens, all STM zooms were EF-s series, i.e., for APS-C cameras only. The advantage of a STM motor is it allows smooth focus pulls and movie servo with Dual Pixel cameras such as the 5D MK IV and 6D MK II. The AF motor drives an internal lens group and the front element doesn't rotate or extend during focusing. STM lives up to the marketing hype: smooth as silk for pulls and movie servo but not as fast as Ring USM for stills. With that said, the AF of this lens is reasonably peppy and should be fine for most shooting save for high speed sports.

Manual Focus by Wire

Manual focus (MF) is possible without switching out of AF mode: simply grip and turn. However MF is electronic so the shutter button must be half depressed for manual focus to work (and enabled in the menus). The focus ring, while thinner than the EF 24-105 4L IS USM's ring, is wide and easy to grab for pulls. Distance and DOF scales are MIA, so hyperfocal distance can't be set.

Tiny Dancer | EOS 6D MK II & EF 24-105 3.5-5.6 IS STM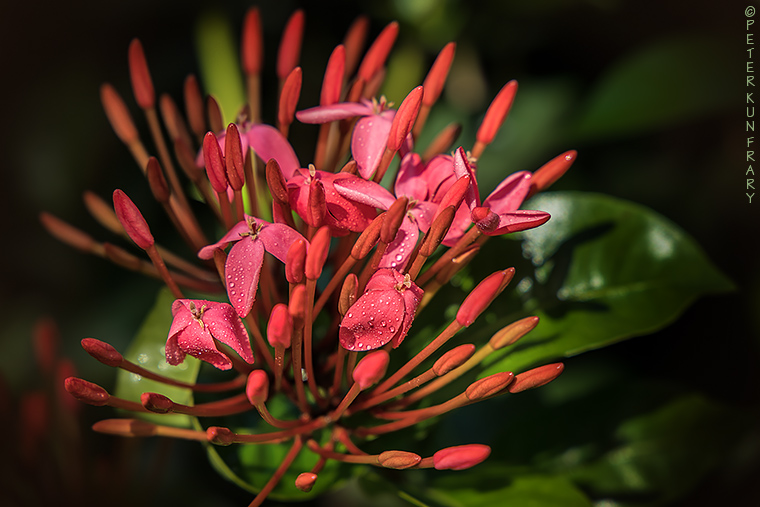 Optical Quality
Initially my lens was soft with the 45-point AF system of the 6D MK II. Live View (Dual Pixel AF) was tack sharp so I figured an AFMA, Autofocus Microadjustment, session was in order. I used the Dot Tune Method to adjust AFMA, yielding accurate results faster than judging dozens of test chart images. This particular lens requires +8 at 24mm and 105mm to be critically sharp. The bottom line is this lens is very sharp once micro-adjusted.

Naturally, I compared it to my old EF 24-105 4L IS USM and, to my surprise, sharpness, color and contrast are nearly the same. Both are slightly soft in the corners but extremely sharp center frame.

In some aspects the EF 24-105 3.5-5.6 IS STM is slightly better than its L-series counterpart: less light fall off, flare and barrel distortion. Flare control is excellent: blazing Hawaiian sunsets result in little or no ghosting and flare. Chromatic aberration (CA) is also well controlled: nil CA at 24 mm but CA gradually increases as zoomed toward 105 mm. At 105 mm, magenta fringing is most visible on high contrast edges in the frame corners.
Morning Dew on Plumbago | EOS 6D MK II & EF 24-105 3.5-5.6 IS STM
Image Stabilization
This lens is rated at four stops of image stabilization (IS) and, if careful, I can get a sharp image three stops below my normal hand held shutter speed. I can't squeeze out four stops unless I brace myself against something, hold my breath and slowly and gently squeeze the shutter button as I exhale. There isn't a panning switch for IS mode but it detects panning and compensates accordingly.
Lens Hood
The Canon EW-83M is a locking bayonet lens hood designed to protect this lens from stray light, doggie noses and raindrops. Sadly, it's not included and is available for a cringe worthy 35 shekels. If you have an EW-83L or EW-83H hood lying around they also fit and work perfectly with the EF 24-105 3.5-5.6 IS STM. In fact, the EW-83H, designed for the EF 24-105 4L IS USM, is slightly deeper, providing a wee bit better flare and raindrop protection.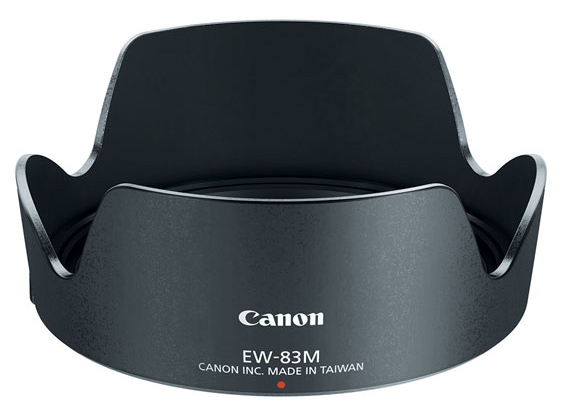 To install, align the Canon logo at 9:00, press into the groove and twist clockwise a quarter turn until it clicks into place. Although it twists on easily, it feels snug once seated and locked. The lock prevents the hood from working loose due to rubbing or light whacks. To release, simply press the lock tab and turn counterclockwise.

Fit and finish are excellent: quality plastic, fingerprint resistant matte black exterior and flat black interior to nix reflections (paint, not rayon flocking). Plus, the exterior finish is perfectly matched to the EF 24-105 3.5-5.6 IS STM lens. The hood can be reverse mounted for compact storage.
The EW-83M works fine but is pricey considering Canon omitted rayon flocking and moved production offshore (Taiwan) to reduce costs. However, inexpensive clones of the EW-83M/H/L are readily available on Amazon and Ebay if you can live without the Canon logo.
More Accidental Blues | EOS 6D MK II & EF 24-105 3.5-5.6 IS STM
Who Is This Lens For?
To put the EF 24-105 3.5-5.6 IS STM in perspective, optical quality is on par with the EF 24-105 4L IS USM. Of course the latter lens is built better, has weather seals but lacks video friendly STM AF. If you shoot both video and stills and own a camera with Dual Pixel AF, this is the lens for you. Not only is it is lighter and smaller than Canon's other 24-105 zooms, but is the only STM zoom available for full-frame. Unfortunately, it is not compatible with the Canon Power Zoom Adapter PZ-E1.

If you mainly shoot stills or work in nasty weather, the EF 24-105 4L IS USM may be a better choice due to the faster AF and weather seals, especially since refurbs and white box stock are readily available at the same price as the EF 24-105 3.5-5.6 IS STM.
Blue Notes | EOS 6D MK II & EF 24-105 3.5-5.6 IS STM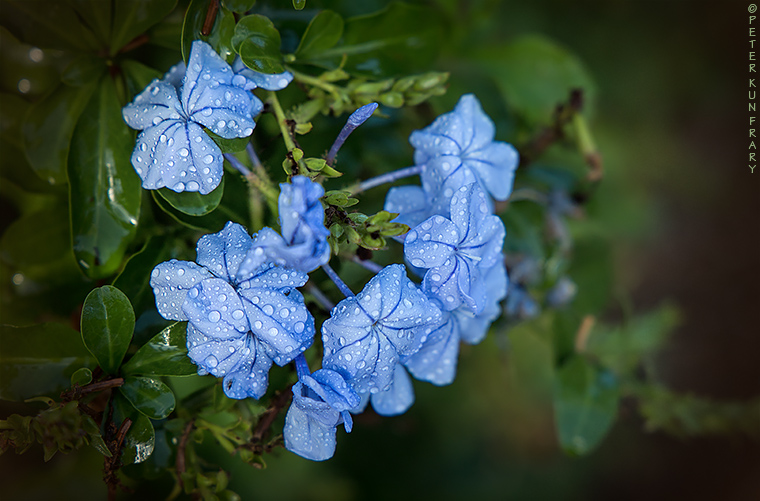 Final Blurb
Once AFMA was dialed in, I was bringing back sharp images in any situation I threw at it. When used with Movie Servo, it's an able video lens, focusing quickly, smoothly and silently. I love the petite size, zoom range, AF speed/smoothness and sharpness of this lens. Coupled with the 6D MK II, it makes a wonderfully versatile, nimble and lightweight travel and walk-around combo.

Finally, if you're buying this lens, please purchase it at Amazon and help support this website.
Banyan Light | EOS 6D MK II & EF 24-105 3.5-5.6 IS STM
Specifications
• Focal Length & Maximum Aperture: 24-105 mm f/3.5–5.6

• Lens Construction: 17 elements in 13 groups

• Two aspheric and one UD element

• Diagonal Angle of View: 84° - 23° 20'

• Aperture Range: Wide f 3.5-36

• Number of Aperture Blades: 7

• Autofocus: STM (stepping motor) AF with full-time manual

• Inner focusing system (no front element extension or rotation for focus)

• Closest Focusing Distance: 16 in. | 0.4m

• Filter Size: 77mm diameter

• Diameter x Length: 83.4 x 104 mm

• Weight: 525 g

• Dedicated hood: EW-83M
Sample Images | Click to enlarge
01/06/2018

Buy this lens at Amazon and help support this website.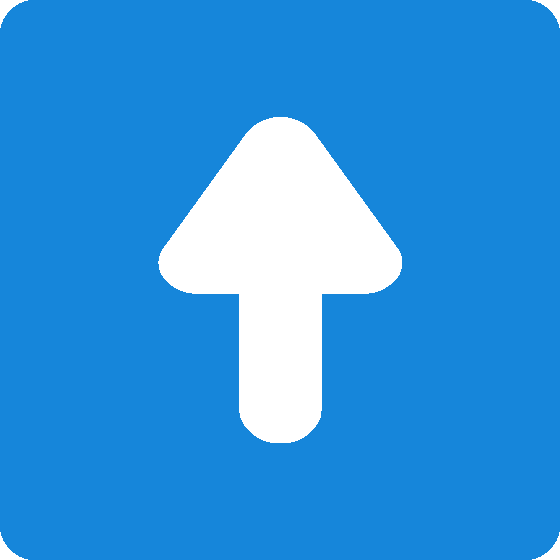 ©Copyright 2018 by Peter Kun Frary | All Rights Reserved