Canon EOS 6D MK II
Full Frame Lightweight Redux
Peter Kun Frary
.
---
.
In a quiet lab in Japan, the 6D and 80D hooked up, intermingling their tech. The resulting progeny was named EOS 6D MK II, born July 2017. The uniqueness of 6D MK II design lies with the integration of the petite form factor, controls and AF system of the 80D with a 26.2MP full frame CMOS. Herein are my thoughts on this camera after a month of shooting with the 6D MK II and EF 24-105 3.5-5.6 IS STM kit lens on the streets of Honolulu.

Morning Dew on Plumbago | EOS 6D MK II & EF 24-105 3.5-5.6 IS STM
Construction
Like it's forbearer the 6D, the 6D MK II is a handsome camera with top flight fit and finish: polycarbonate resin and glass fiber body shell, aluminum alloy chassis, lightly textured matte black paint and thick rubber grip areas. I prefer the feel of the magnesium body shell on the previous 6D, but I suspect Canon is using more plastics to enhance Wi-Fi, Bluetooth and GPS reception.

Canon EOS 6D & EF 24-105 3.5-5.6 IS STM | Photo courtesy Canon Inc.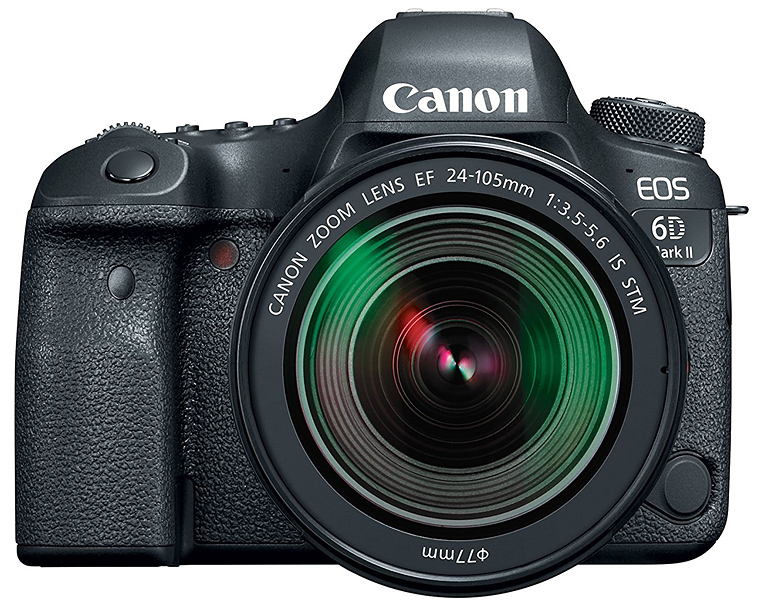 Canon claims the 6D MK II is weather resistant and, indeed, mist and light rain don't faze her but protection in a downpour is strongly recommended. The textured rubber grip is comfortable for my medium sized hands and feels secure, albeit a little less comfy in hand than the slightly larger 6D. The MK II is slightly heavier (5 g) than the 6D.

The 6D MK II shutter is quiet for a full frame DSLR: softer than the 6D but louder than an 80D. The 5D MKII and 70D thunder next to it. However, if quiet isn't enough, silent drive mode can fade operation to pianissimo, making it idea for stage and intimate ceremonies.
More Accidental Blues | EOS 6D MK II & EF 24-105 3.5-5.6 IS STM
The articulating 3.0" 1,040,000 dot touchscreen LCD is vivid, clear and more smudge resistant than the 6D LCD. It appears to be the same LCD as the 80D. I like the touchscreen: faster and more intuitive than buttons and wheels for menu surfing, focus pulls and zooming for sharpness checks. Plus, it works perfectly with my smooth and hard guitar player fingertips. Many smartphone screens take 3 or 4 tries before my fingertips register a tap or swipe so Canon nailed touchscreen sensitivity. However, if you're wearing gloves or dislike touchscreens, you can use the wheels and buttons to access menu features.
Canon EOS 6D MK II | The back is nearly identical to an 80D | Photo courtesy Canon Inc.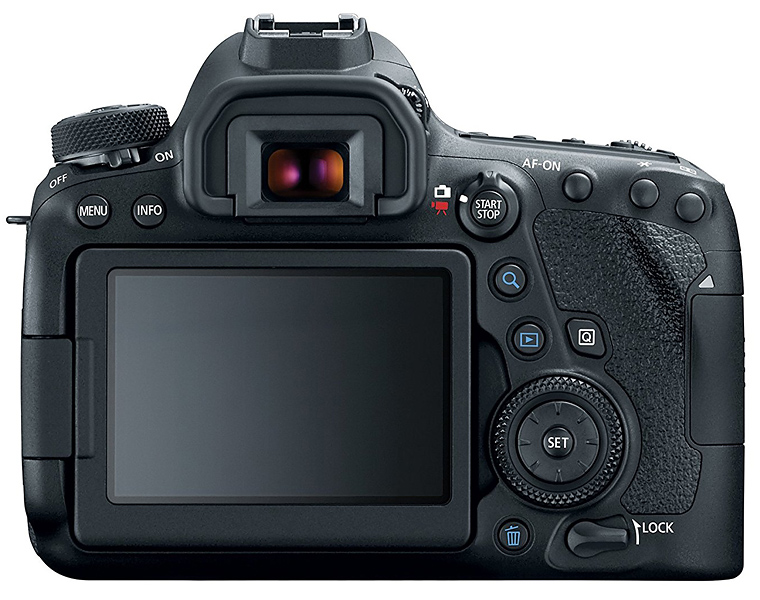 Controls
The tried and true control layout was lifted directly from the 80D. However, 6D MK II buttons and wheels feel more solid and precise. An eight-way multi-controller, i.e., rocker switch, is centered in the QCD in place of a joystick. I've gotten used to the multi-controller but—classical guitar players be forewarned—it ain't long thumbnail friendly, requiring a thumb contortion to operate.

Dedicated flash exposure compensation (FEC) and white balance buttons are MIA. At default settings, FEC and WB must be set on the LCD. However, a drive into the custom function area of the menus (C.FnIII: 4), allows mapping FEC to the SET button and QCD. Thus mapped, flash compensation may be applied while looking through the viewfinder! Yee ha!
Blue Notes | EOS 6D MK II & EF 24-105 3.5-5.6 IS STM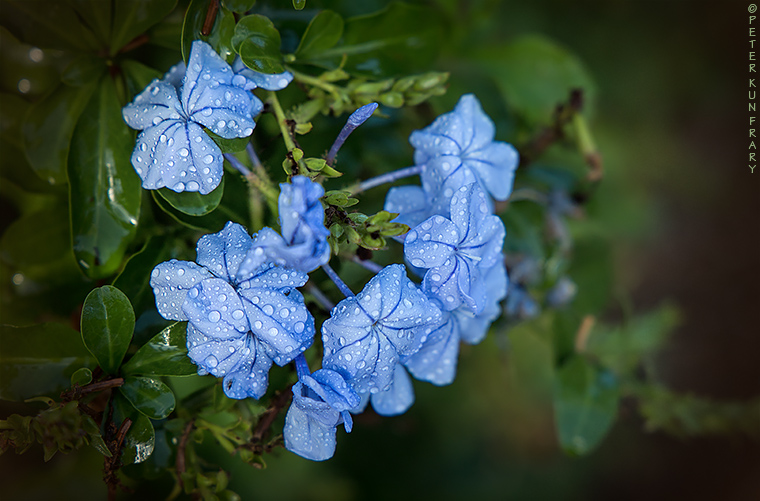 Exposure modes are set with a large knurled dial topside: Creative Zone with manual and semi-auto modes—Program (P), Aperture Priority (Av), Shutter Priority (Tv) and Manual (M—and Basic Zone with assorted Full Auto modes. Two Custom (C) modes are included to save your favorite drive, exposure and image quality settings. If you're a seasoned EOS shooter, the interface is similar and you'll barely need to crack the manual.

The menu interface is cleaner and less crowded than the 6D: five icons (reduced from the 6D's fifteen) organized by category. Menus are color coded (red, blue, etc.) and has two to six submenus. Like the 80D, you can create menus of your favorite settings for quick access.

Top Panel | EOS 6D MK II | Photo courtesy Canon Inc.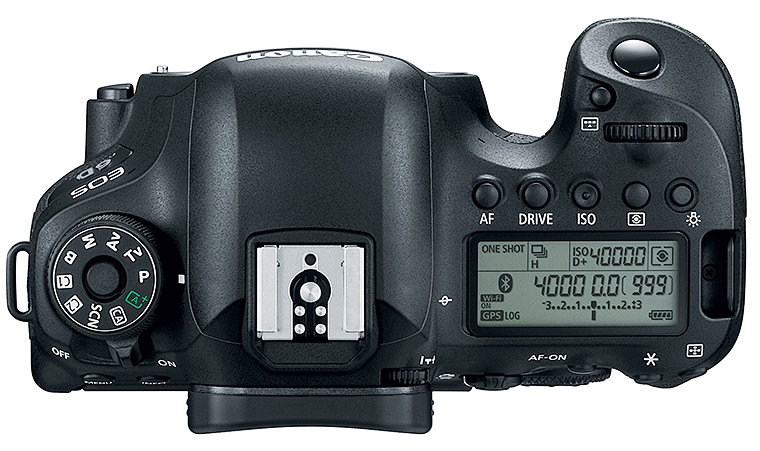 Optical Viewfinder
This glass pentaprism based viewfinder is a pleasure to use: bright, smooth and vivid. Plus, the 98% coverage (.71x) is a slight improvement over the 97% coverage of the 6D. I found the 6D MK II viewfinder more glare resistant than the 6D. Perhaps Canon improved interior flocking or pentaprism coating?

The transmissive LCD display—transparent LCD over the focusing screen—is a significant improvement over the 6D viewfinder and brings this model in line with the 80D, 5D MK IV and other cameras using Canon's Intelligent Viewfinder. What makes it intelligent? The ability to display mode and metering icons, aspect ratios (3:2, 4:3, 16:9 and 1:1), grid screen and electronic level as an overlay on the viewing area. If you prefer an uncluttered view, most of the overlay graphics may be disabled. The grid and level are major features for me—I leave them enabled all the time—as I otherwise tend to tilt to the right. The 6D MK II viewfinder level is a major improvement over the tiny jumpy level in the 70D/80D: easy to see and level.

EOS 6D MK II Viewfinder | Photo courtesy Canon Inc. | Intelligent Viewfinder with assorted icons, AF area and grid lines enabled/disabled.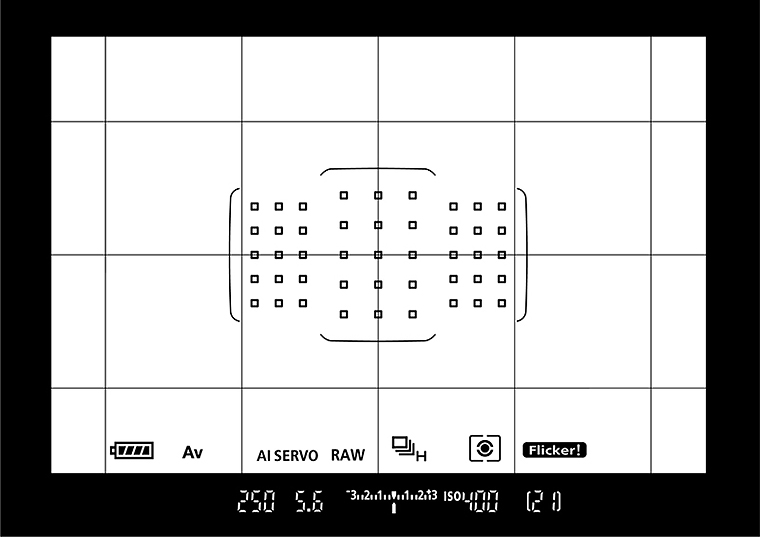 When an aspect ratio other than 3:2 is selected, black borders are superimposed in the viewfinder. The crop lines are merely a composition guide since the RAW file is still full frame and may be cropped differently during post production. I use the 16:9 setting to aid composition when shooting video thumbnails.

If the battery is removed, the viewfinder shows an image but is dim—really dim. The LCD overlay must be powered for full viewfinder brightness. Canon doesn't describe the Intelligent Viewfinder as a hybrid optical-LCD viewfinder but it is: speed and natural dynamic range of an optical viewfinder combined with the data display of an EVF.
Silva Pantheon | Honolulu | EOS 6D MK II & EF 24-105 3.5-5.6 IS STM | Pantheon is a lofty name for such a diminutive structure.
Auto Focus
The 45-point AF array is the most significant design improvement of the 6D MK II over it's predecessor: blazing fast and sure-footed in low light. It's a night and day improvement over the prior 6D's 11-point array. Oddly, the 45-point AF array only covers the middle part of the viewfinder, about one-third of the frame, as if transplanted from the smaller APS-C format of the 80D. Yes, a larger AF coverage area would be nice, but that's one of the reasons a 5D MK IV costs more.

The 6D MK II has the same AF modes as the 80D: single-point AF (manual selection of individual points), zone AF (manual selection of zone), large zone AF (manual selection of zone), 45-point automatic selection AF, plus a fifth mode, spot AF. I love spot AF for macro as it allows a precise lock on a tiny detail. A full sized point may cover several areas of contrast and lock on the wrong one, so a smaller AF point is a significant feature for high magnification photography.

Skyward Cacti | EOS 6D MK II & EF 24-105 3.5-5.6 IS STM
Despite all these AF modes, I normally manually select an AF point or zone where I want to focus. Cameras aren't smart enough to know if I want a tree, rock or cloud in focus. The AF selection button and QCD fall comfortably under my fingers, making short work of point and zone selection. For extreme off-center subjects, the lock-AF-recompose technique is required, albeit I rarely place important compositional elements on the edges of the frame.

Live View Focus

The 6D MK II has another new AF flavor: Servo AF in Live View. Tap the subject on the touchscreen and the 6D MK II Dual Pixel array tracks the subject across the screen, grabbing faces like glue. AF coverage is 80% of the frame, considerably more than the viewfinder's 45-point array. With prior Dual Pixel designs this sort of shooting was slow going. However, the 6D MK II can actually blaze along at 4 FPS in Live View Servo AF mode. I'm guessing youngins' reared on smartphones may use Live View all the time, forgoing the optical viewfinder and using the 6D MK II like an iPhone. Live View Servo AF drains power faster than the viewfinder based AI servo mode.
Fort Street, Honolulu | EOS 6D MK II & EF 24-105 3.5-5.6 IS STM
AF Microadjustment
Like many recent EOS, the 6D MK II allows AF Microadjustment (AFMA): calibration of lenses for optimal sharpness. Zoom lenses may have two calibrations: one for the wide end and another for the long side. Calibration settings are normally different for each lens. For example, my EF 24-105 3.5-5.6 IS STM requires +8 at 24mm and 105mm to be critically sharp. In contrast, my old EF 24-105 4L IS USM needs +10 at 24mm and +7 at 105mm. Settings are stored in camera memory and used each time the lens focuses with the 45-point array.

I used the Dot Tune Method to adjust AFMA, yielding accurate results faster than judging dozens of test chart images. So far most of my lenses need AFMA, so buying a new camera often involves significant prep work.

Incidentally, the Dual Pixel AF (CMOS chip based focus) doesn't need calibration: AFMA is for the 45-point AF array only. Thus, images taken with Dual Pixel AF are an excellent base of comparison while calibrating lenses for the 45-point array.
Honolulu Harbor | EOS 6D MK II & EF 24-105 3.5-5.6 IS STM
Flash
Although the 6D is a prosumer camera aimed at hobbyists, it lacks a popup flash. However, I mainly use the 6D MK II for natural light, so no biggie for me but a lot of shooters will miss having one. It works fine with my 90EX trigger and 430 MK II Speedlite, providing automatic fill flash like a champ. The 1/180 sec flash sync is a disappointment—surely Canon could have managed 1/250—but high speed sync on Canon Speedlites provide a workaround if you need fill flash in bright light.

The 6D MK II has flash controls onboard, allowing manual settings, ratios, FEC, etc., via menus. As mentioned earlier in the review, the 6D MK II lacks a dedicated FEC button so I mapped FEC to the SET and QCD for fast adjustments.

Seeing Red Metrosideros | EOS 6D MK II & EF 24-105 3.5-5.6 IS STM
Wireless
Although a little late to the wireless party, Canon has implemented wireless technology in most of their new models. In the case of the 6D MK II, you get it all: Wi-Fi, Bluetooth, NFC and GPS. Canon assumes everybody embraces these wireless features as no HDMI or USB cables are supplied!

Wi-Fi connection via the Canon Connect app (phone) or EOS Utility (computer) may be used to set exposure, select AF points, fire the shutter., etc. You may use Live View, monitor video or save images on your computer, iPhone, iPad or Droid. Wi-Fi is a battery eater, so have spares ready. Wi-Fi is a little complicated and took me a few tries to set up. Also, cellphones generate RFI, interferring with microphones and audio recorders (chirping sounds), so not a good thing to have around video sets. I found it faster and simpler to use a card reader for image uploads to my Mac and employ a RC-06 remote to trigger the 6D MK II.

GPS setup is easy: a few menu selections, point the pentaprism at the sky and you're done. However, acquiring a GPS signal in downtown Honolulu was iffy due to tall buildings and nearby mountains. I was able to catch the signal here and there but found GPS spotty, albeit better than the 6D. I'll reserve final judgement until I get travel time in North America during the summer. For now, I disabled GPS since it shortens battery life.

I haven't tried Bluetooth as I don't own the pricey BR-E1 Bluetooth remote. I'll probably wait until a knockoff remote appears.

Tiny Dancer | EOS 6D MK II & EF 24-105 3.5-5.6 IS STM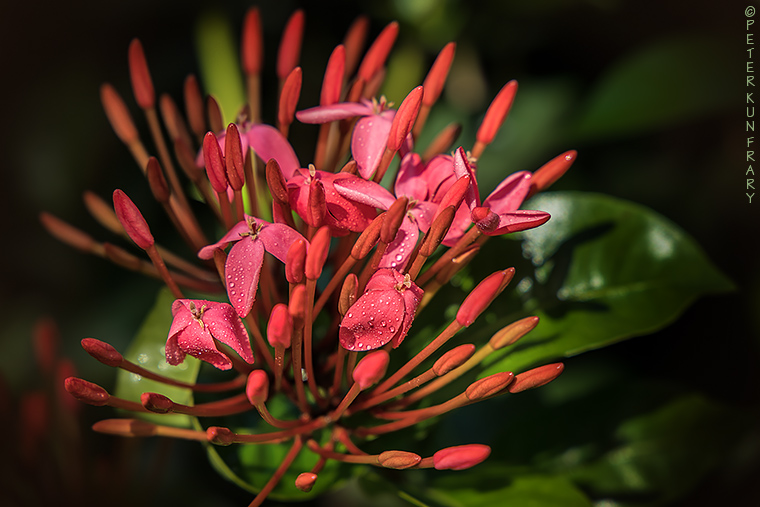 Image Quality
Overall image quality is similar to the old 6D: excellent. Yes, the extra 6MP allows more cropping and larger prints but both cameras are in the same ball park in terms of noise, dynamic range and color. If I had to nitpick, the 6D MK II has a wee bit more noise at pixel level below ISO 800. Of course, if you down rez the file to 6D size (20MP), 6D MK II images appear cleaner.

Where the 6D MK II shines is high ISO performance, making it ideal for stage shows and twilight shooting. It is shockingly good at ISO3200 and above compared to the 80D and even edges out the original 6D. Yes, ISO12800, shows obvious noise but the fine film grain-like character is easily tameable with Topaz Denoise or the noise sliders in LR. Even ISO25600 is usable in a pinch and cleans up well enough for modest prints or internet use.

At release in July 2017, internet pundits shouted from the rooftops how the 6D MK II fell short due to .18 EV less dynamic range than the 6D. I shoot a lot of low light images and honestly could see no difference in dynamic range between the cameras. I noticed the MK II has less patterned artifacts and more accurate color in deep shadows than the 6D, allowing more shadow lifting if so desired.

Downtown Honolulu | EOS 6D MK II & EF 24-105 3.5-5.6 IS STM | A rare lull in traffic late at night.
Video
First and foremost, the 6D MK II is a still camera and video is an add-on feature. With that said, HD video is decent and fine for YouTube and video blogging: smooth but a wee bit softer than 80D output. Obviously, 6D MK II video is not something one would consider for semi-professional or professional use: no 4K, clean HDMI out or Canon log. Of course, Magic Lantern may address one or two of those issues at some point.

Surprisingly, 6D MK II video quality is a notch below that of the 80D due to a lack of higher quality HD options such as .MOV/ALL-I compression. You're stuck with .MP4/IPB compression and lower bit rates than the prior 6D. It manages to one-up the 80D with 4K time-lapse .MOV/ALL-I features but I don't find 4K time-lapse useful for classical guitar videos!

Like the 80D, the 6D MK II has two video exposure modes: Auto and Manual. Av, Tv, P, etc., invoke auto video mode and do not behave as semi-auto modes as they do for still photography. Auto mode sets aperture and shutter speed and but allows user input of AF mode, white balance, ISO and exposure compensation. Manual mode lets you control everything: aperture, shutter speed, WB, ISO, etc. For my YouTube channel sessions I normally use movie servo AF and manual exposure, ISO and white balance. Once adjusted for studio lighting, there are no worries about WB balance or exposure changing due to a backdrop or clothing change. It stays put.

Manual mode also works with Auto ISO, achieving a quasi-auto exposure mode by changing ISO. Exposure compensation also works in Manual mode if Auto ISO is active. I disable Auto ISO for studio sessions since studio illumination is unchanging and AutoISO needlessly pumps up and down with backdrop and clothing changes, defeating the benefit of manual mode. However, Auto ISO is great for fast changing lighting, e.g., outdoor and stage performances.

Afternoon Delight | EOS 6D MK II & EF 24-105 3.5-5.6 IS STM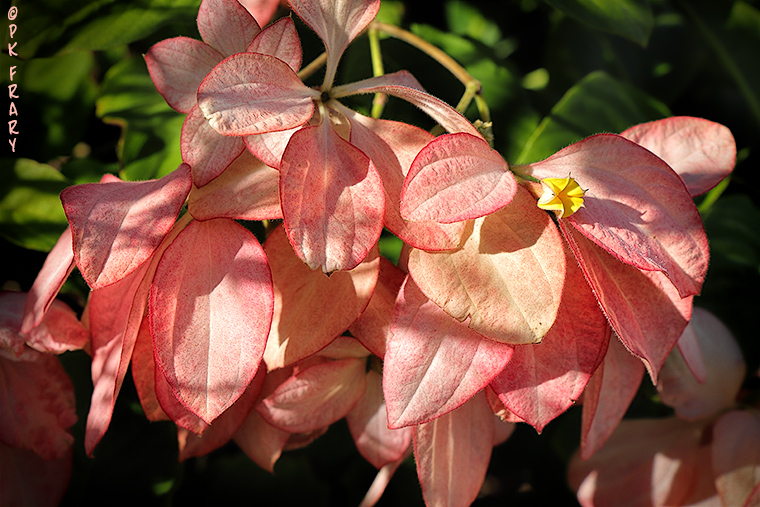 Video Focus

Dual Pixel movie servo AF is vastly improved over the feeble video focus of the 6D and is similar, if not exactly the same as 80D movie servo. Movie servo during video in dimly lit venues, e.g., classrooms and stages, actually works! Touch the screen with your finger to select a subject and start focus. Even more impressive, drag your finger across the LCD and it pulls focus smoothly from near and far objects!

The face priority mode is ideal for solo video bloggers and musicians. With the camera on a tripod, I can sit in a chair with my guitar, trigger video with a RC-6 remote (or iPhone with Canon Connect app) and the Dual Pixel movie servo AF locks on my face and stays locked no matter how much I gyrate.

Although movie servo works best with STM, many standard USM lenses focus reasonably smoothly, i.e., no jerks while achieving focus. With that said, USM focus is still nosier than STM or Nano USM and is best used with outboard audio and mics.

I'm disappointed 4K video wasn't included on the 6D MK II. Of course, 1080P is fine for my YouTube channel: audiences watch on tiny phone and notebook screens. But a little future-proofing would be nice. However, Canon's dumbing down of HD bit rates and codex choices is inexcusable and hopefully will be addressed in a FW update. If you're planning to take your video productions beyond YouTube and Facebook clips, you already know the 6D MK II isn't the camera for you.
Pigeon Roost | EOS 6D MK II & EF 24-105 3.5-5.6 IS STM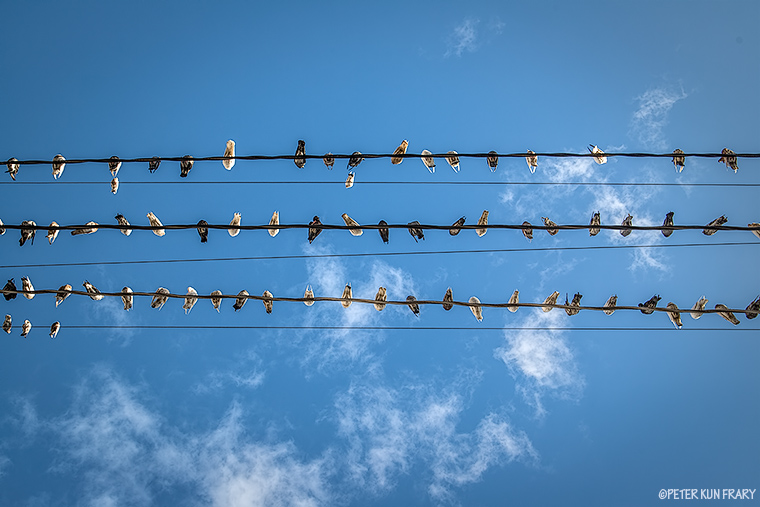 RAW Support
Although Apple's Sierra OS (10.12.6) was current during the 6D MK II release in July 2017, Apple RAW support wasn't added until after the Fall debut of High Sierra (OS 10.13x). Thus High Sierra is needed if you want native RAW support on the Mac. I'm stuck with Sierra for now due to audio apps I depend on. To make matters worse, Apple stopped supporting Aperture—my DAM of choice—with RAW updates. So even if I updated to High Sierra I'd be stuck with Apple's Photos app for RAW processing. No thanks.

The obvious workaround is to use Canon's DDP. Sadly, the latest DPP causes the fans on my Mini to roar like a hurricane after editing an image. So I tried a new app, Picktorial, since the developer claimed it supported both the 6D MK II and Apple Aperture libraries. Picktorial has potential, sporting a full feature set and thoughtful interface. However, default RAW profiles aren't very good and images require considerable editing to look as good as an unedited default image in DPP and Lightroom. Plus, Picktorial is buggy and didn't work with my Aperture libraries. I saw the file structure but the folders and thumbnails were empty.

Reluctantly I put Apple Aperture out to pasture and embraced the dark side: Adobe Lightroom Classic. LR Classic works great with 6D MK II RAW files: excellent default profiles and a powerful and complete set of tools. However, the modular interface is awkward compared to Aperture but after a few weeks I was playing LR like a piano!

Debut | EOS 6D MK II & EF 24-105 3.5-5.6 IS STM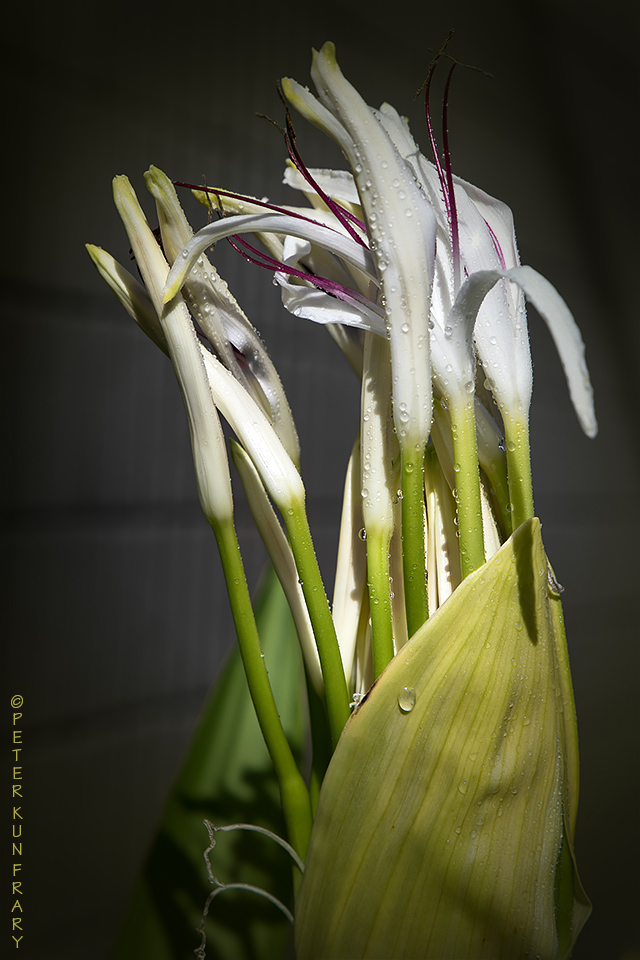 Final Blurb
I really enjoyed shooting with the EOS 6D MK II and EF 24-105 3.5-5.6 IS STM kit. Internet pundits have declared the 6D MK II "conservative and not cutting edge." However, if you need a camera that works well and doesn't get in the way of the creative process, the 6D MK II hits the mark with excellent performance and an assemblage of the best traits of the EOS line. "Conservative and not cutting edge" also implies familiar and intuitive operation and a body shape that fits the hand and balances with beefy lenses.

The 6D MK II design is clear case of "the whole is greater than the sum of its parts." Plus, it's easy on the shoulder, able to capture clean and vivid images in nearly any lighting conditions and, for me, an ideal travel and landscape DSLR.

I wrote a separate review of the EF 24-105 3.5-5.6 IS STM here.

Finally, please help support this website by purchasing the 6D MK II camera body at Amazon.
Major Features

• 26.2 Megapixel Full Frame CMOS

• DIGIC 7 Processor

• ISO 100–40000, expandable from L: 50 to H1: 51200, H2: 102400

• 45 cross-type AF points: center AF point with EV -3 sensitivity

• Dual Pixel CMOS AF in video and live view modes

• Continuous Shooting to 6.5 fps | 4.0 fps in Live View

• HD video at 1080p/60 fps and 4K time-lapse movie

• 7560-pixel RGB+IR metering sensor with 63-zones

• Evaluative, center weighted, partial (6.5%) and spot meter (3.2%).

• 1/4000 to 30 seconds shutter speed range | 1/180 X-sync

• Fully articulated touchscreen

• Optical viewfinder with 98% coverage and .71X

• GPS, Bluetooth, NFC and Wi-Fi

• Battery life: 1,200 images (more or less depending chimping habits)

• SD/SDHC/SDXC (UHS-I compatible)

• 765 g (1.69 lb. / 26.98 oz.) with battery and card | 144 x 111 x 75 mm (5.67 x 4.37 x 2.95″)

• List price, $1999.00 | Street price, $1699.00

6D MK II Image Samples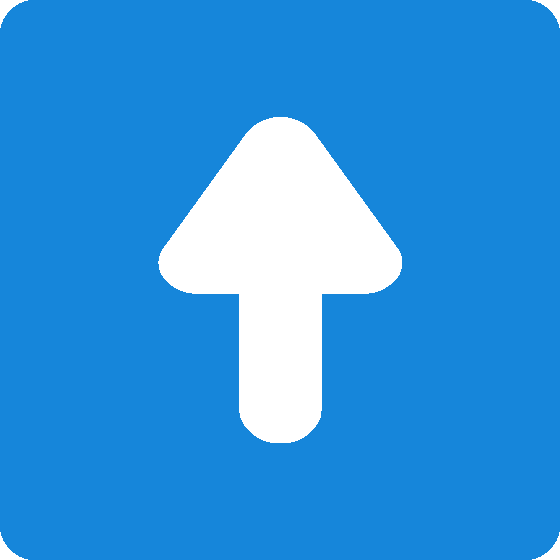 Source Materials

Canon EOS 6D MK II Instruction Manual (CPH-E502-001). Canon Inc., 2017.

01/03/2018

©Copyright 2018 by Peter Kun Frary | All Rights Reserved