Hirade H-8SS & TH-8SS
Classical Guitars from Takamine
Peter Kun Frary
.
---
.
The original Hirade H-8 appeared during the 1980s and featured a solid spruce top, ply rosewood back and sides and ebony fingerboard. It was basically the same guitar as the Hirade H-7 but with a spruce top instead of cedar. The H-8 listed for $1589.50 in the 1991 KMC Takamine price list. The Hirade line was slimmed down during the late 1990s and the H-7 and H-8 faded from Takamine stock lists. Both the H7 and H8 were popular guitars in our shop so we weren't pleased with the discontinuation.

Hirade TH-8SS with Grace | All solid woods & Cool Tube preamp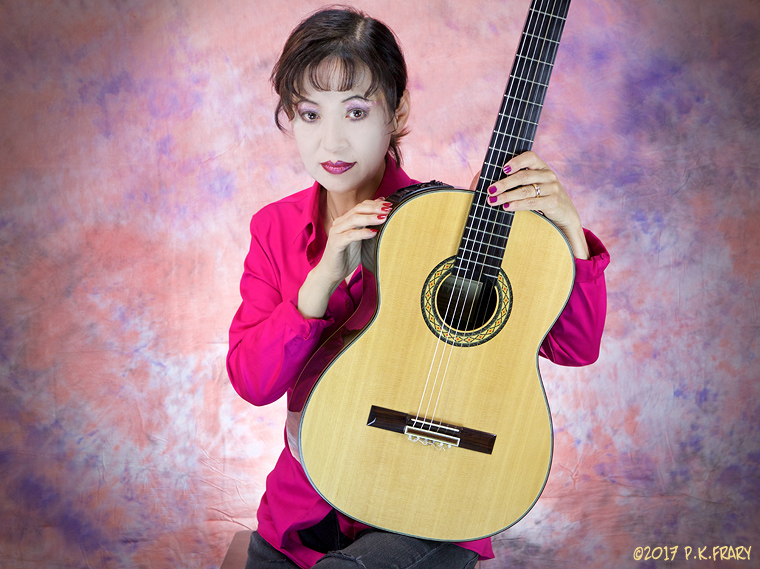 The 8 series reemerged in 2000 as the H8SS: same design as the H-8 but all solid woods. It debuted at $2599.50 ($1800 MAP). The H-8SS moniker (H-8 Solid Solid) was added to the label to distinguish it from its nearly identical ply back and sides forefather, the H-8. During the next couple years the entire Hirade line transitioned to all solid woods but the SS wasn't added to the other model names.

The pickup equipped variant of the H-8SS, the EH-8SS, appeared a couple years after the H-8SS, shipping with the CT-4B preamp and Palathetic undersaddle pickup. By 2005 this model migrated to the Cool Tube preamp and was renamed the TH-8SS, the current designation.
Hirade TH-8SS | The H-8SS is the same as the TH-8SS but lacks a pickup | Photo courtesy Takamine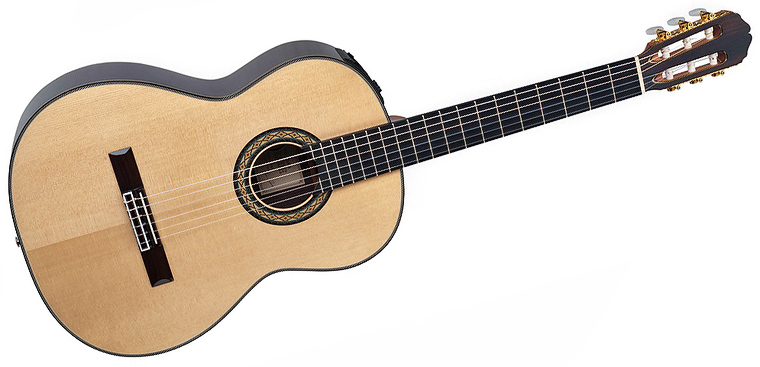 The Hirade H-8SS, EH-8SS and TH-8SS have been my favorite guitars for teaching, ensemble directing and recording for the past 15 years. Herein are my thoughts and music on this instrument.

Allemande (Losy) | Hirade TH-8SS | Acoustic recording using Neumann KM-184 mics (no pickup used) and Tascam audio recorder.
The H-8SS and TH-8SS are traditional in design and appearance, owing much to Mass Hirade's emulation of the Jose Ramirez design. It features a solid spruce top, solid Indian rosewood back and sides, solid mahogany neck, rosette with inlaid marquetry, fan bracing, flat 51mm width ebony fingerboard, 65cm scale, neck joint at the 12th fret and, of course, no position markers. What sets it apart from typical Spanish classical guitars is a more slender neck than average, tough polyester finish and, in the case of the TH-8SS, the pickup system.

Hirade TH-8SS | Rosette with inlaid marquetry | Photo courtesy Takamine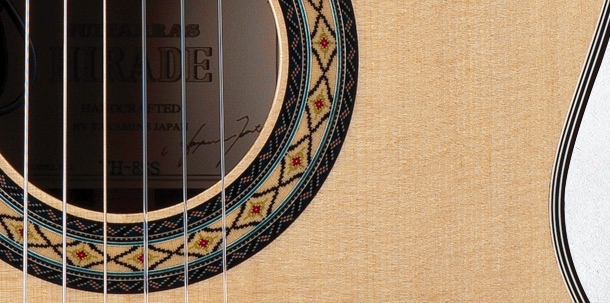 Hirade TH-8SS | Sold rosewood back and sides and solid mahogany neck. The purfling is almost identical to a Jose Ramirez 1-A | Photo courtesy Takamine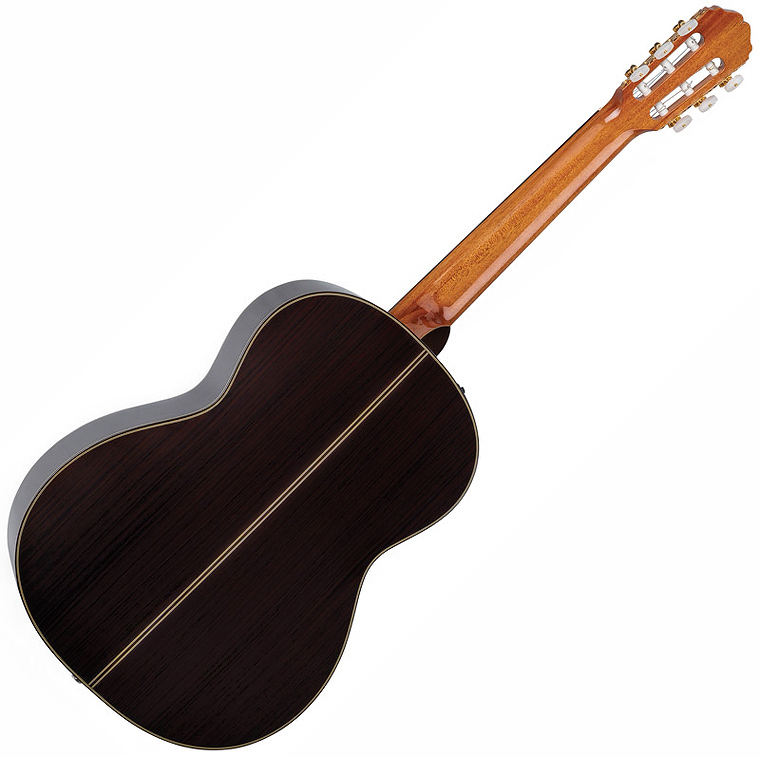 Deluxe Gotoh tuning heads

The H-8SS, EH-8SS and TH-8SS use deluxe Gotoh tuners with glossy gold finish, while rollers and knobs and 14:1 gear ratio. It the same model head used on the Hirade TH-90 and H-15. Plates are engraved with leaves (?) and have the obligatory decorative Greek lyre. These tuners turn smoothly, hold pitch and allow for precise tuning. However, if you're in the mood for a tuner upgrade, the screw holes match perfectly with other Gotoh heads.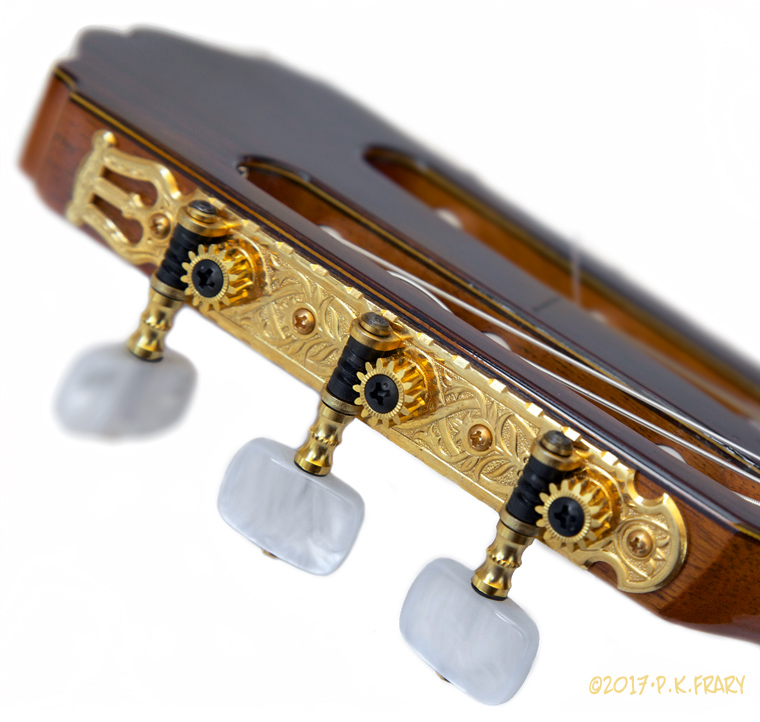 Design and material changes

In the first decade of 2000, Takamine gradually added adjustable truss rods to its classical guitar range, including the 8SS series. Truss rods are rare on classical guitars but makes setting neck relief so much easier! The down side is newer 8SS series are heavier than older models due to the metal rod, tube preamp, and use of four AA batteries rather than a single 9 volt battery.

Finally, the heal cap, originally rosewood, was switched to plastic on Takamine and Hirade classicals, including the 8SS series, in the first decade of the 2000s. My 2002 EH-8SS (RIP) had a beautiful rosewood cap whereas my 2006 TH-8SS sported a plastic one. Of course this change makes no difference in sound or playability but I prefer wood over plastic.

Concert classical string feel

The sound and feel of the H-8SS and TH-8SS are designed to appeal to advanced classical and finger-style players: the soundboard is braced stiffer than lower models, providing enhanced dynamics and increased string tension for a concert classical feel. Compared to my Ramirez 1-A guitars, the TH-8SS is really easy to play—ideal for long restaurant gigs, rehearsals and marathon studio teaching days.

Compared to my TH-90, the H-8SS and TH-8SS are a level louder acoustically but a level softer than my Ramirez 1-A. Although the TH-8SS has a pickup system, the acoustic tone is compromised very little. When I played the TH-8SS and H-8SS side by side in our shop, they felt and sounded nearly identical in tone, volume and dynamics. However, I can hear a slightly different coloration in the TH-8SS timbre due to the Palathetic undersaddle pickup. I can't say the timbre is better or worse, it's just a little different.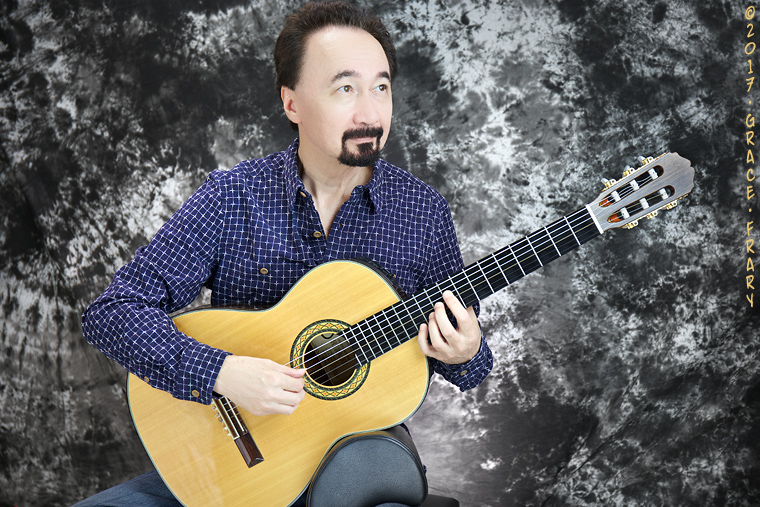 The 8SS models I've owned since took 4 or 5 years of regular playing to break in fully (spruce tops take a couple years longer than cedar). However, they developed a resonate, even and delicate tone, easy to balance voices and ideal for recording acoustically. Plugged in to an amp, the TH-8SS has a little longer sustain than when played acoustically, but doesn't ring as long as the TH-90.

Once played in, both the H-8SS and TH-8SS are characterized by a sweet tone, clarity in polyphonic voicings and excellent vibrato response. Like the TH-90, it sounds best with slightly brighter strings, e.g., D'Addario Dynacore. Acoustically, the H-8SS/TH-8SS are louder and more dynamic than the TH-90 H-5 and TH-5C.

This slow Sarabande reveals lyric tone, even balance and excellent vibrato response of the 8SS series:

Sarabande (Losy) | Hirade TH-8SS | Acoustic recording using Neumann KM-184 mics (no pickup used) and Tascam audio recorder.

Preamps

The first acoustic-electric version of the H-8SS, the EH-8SS, appeared in the early 2000s and shipped with the CT-4B preamp and the Palathetic undersaddle pickup. It was noticeably lighter than the TH-8SS, probably due to the lack of a truss rod and the extra batteries required for the Cool Tube preamp. The solid-state CT-4B and CT-4B II were Takamine's most reliable preamps: easy to use on stage, long battery life (single 9v), lightweight and blessed with a low failure rate. The CT-4B II is still available as an accessory. It's my favorite among all the preamps.
Takamine CT-4B II Preamp | Photo courtesy Takamine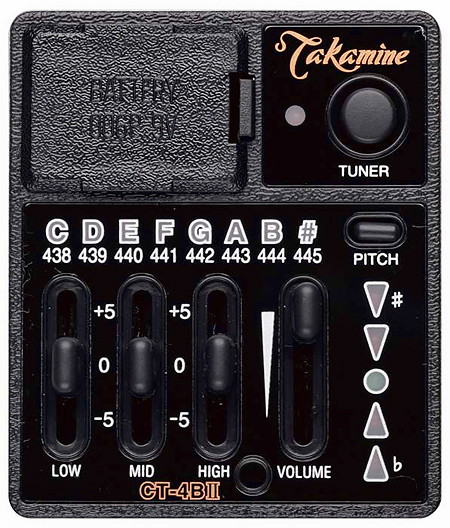 The TH-8SS model debuted in the mid-2000s and featured the Cool Tube Preamp (CTP-1) and Palathetic undersaddle pickup. Pickup output tended to be hotter than earlier preamps like the Accuracoustic and CT-4B. This original Cool Tube design was a real battery eater: four alkaline AA batteries lasted only 20 hours! A few years hence the Cool Tube II (CTP-2) was introduced with little fanfare and no guitar model number changes. It was mainly a bug fix—no new features—but sported a different battery cage, satin face (rather than glossy) and greatly improved power efficiency. My Cool Tube II glides through two-hours of daily amplified playing for three months from a single Eneloop charge. Default (flat) EQ is a little mellower and less bright in the lower highs than the CTP-1.
In 2015, pro Takamine and Hirade began shipping with the CTP-3, tweaked with notch filters and topside standby button. It may be distinguished from the CTP-2 by the lack of a visible battery cage and two pinch tabs. However, the TH-8SS disappeared from Takamine price lists after 2014, so any extent stock models will have the CT-4B II, CTP-1 or CTP-2 preamps (the acoustic only H-8SS is still available). Takamine Pro series preamps are interchangeable so any EH-8SS or TH-8SS may be upgraded to a new preamp if desired.

Takamine CTP-3 Cool Tube Preamp | Photo courtesy Takamine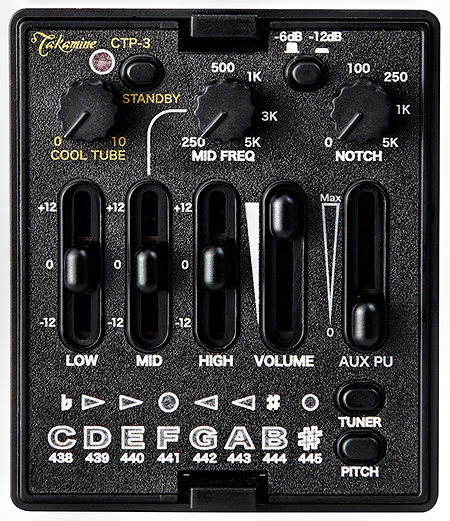 Because of the increased resonance over the TH-90 and TH5C, the TH-8SS is more prone to feedback when amped up, so it's better suited to low volume amplification you might use at a wedding. For louder venues, I'd bring my less resonance TH-90 instead.
Jig (Irish folk song) | Peter Kun Frary, guitar | TH-8SS jacked into a Trace TAP direct box, Mackie mixer and MOTU interface (4 layered tracks). This is the pure sound of the pickup plugged into the board. Not my preferred sound (like a mic mixed in at least) but I needed to make a quick demo of this piece for my ensemble class.

Your browser does not support the audio tag.
Deluxe hard shell case

An arch top hard shell case with plush lining, strap hooks, strap and locking latch is included. It's a nice looking case and fits the guitar like a glove, but is too heavy to carry to gigs. Invest in a good gig bag or fiberglass case if you take it out of the house regularly.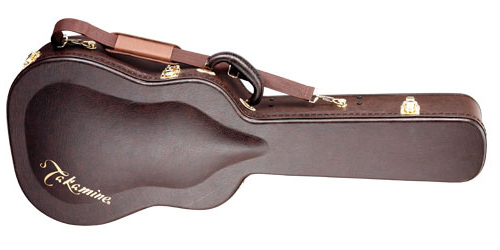 Last blurb

After 15 years of teaching, recording and gigging on the Hirade 8SS series—H-8SS, EH-8SS and TH-8SS—I'm still a happy camper. They blend well in ensembles yet possess a wonderful solo voice for recording. In the case of the TH-8SS, it's a true hybrid guitar, equally at home played acoustically or amped up. If you have no need for a pickup system, the H-8SS is a little lighter and makes for a wonderful studio and practice guitar.

Please help support this site by purchasing the H-8SS at Amazon.

Kona Wind and Silk (Frary) | Hirade TH-8SS | Acoustic recording using Neumann KM-184 mics (no pickup used) and Tascam audio recorder.
H-8SS and TH-8SS Major Features

51mm fingerboard width at nut

65cm scale

All solid woods: spruce top, Indian rosewood back and sides, ebony fingerboard and mahogany neck

Bone nut and saddle

Rosette with inlaid marquetry

Adjustable truss rod

Gold plated deluxe Gotoh tuning heads with white pearloid buttons

Cool Tube preamp and Palathetic undersaddle pickup (TH-8SS only)

Takamine logo hard-shell case

Lifetime warranty

Handmade in Sakashita, Japan

H-8SS: List, $2799.99 | MAP, $1899.50

TH-8SS: List, $3199.99 | MAP, $2239.50

August 01, 2017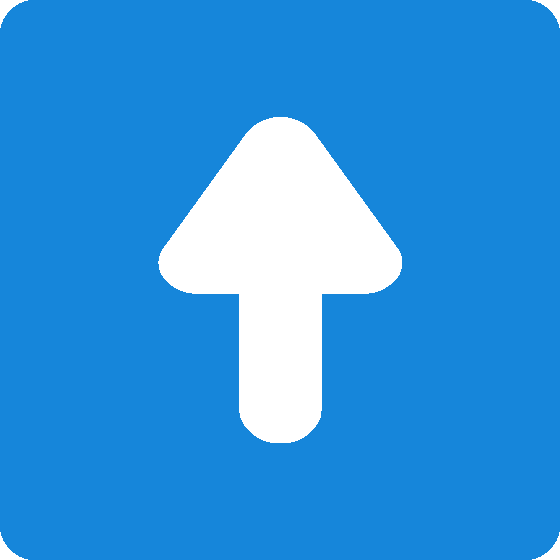 ©Copyright 2017 Frary Classical Guitar | All Rights Reserved