Canon EOS Rebel SL1 Review
.
Peter Kun Frary
.
---
.
The Rebel SL1, sold as the 100D in Europe and Kiss X7 in Japan, is targeted at hobbyists and light packers. A full set of features are squeezed into what Canon calls the "world's smallest and lightest Digital SLR Camera." I snagged two for my wife and I during Summer 2014 and we've been enjoying them for street and travel photography and as a second camera during video shoots. Here's my take on this able little camera.

Honolulu Harbor | EOS Rebel SL1 & EF 40 2.8 STM
Canon EOS Rebel SL1 & EF 40 2.8 STM | Photo courtesy Canon Inc.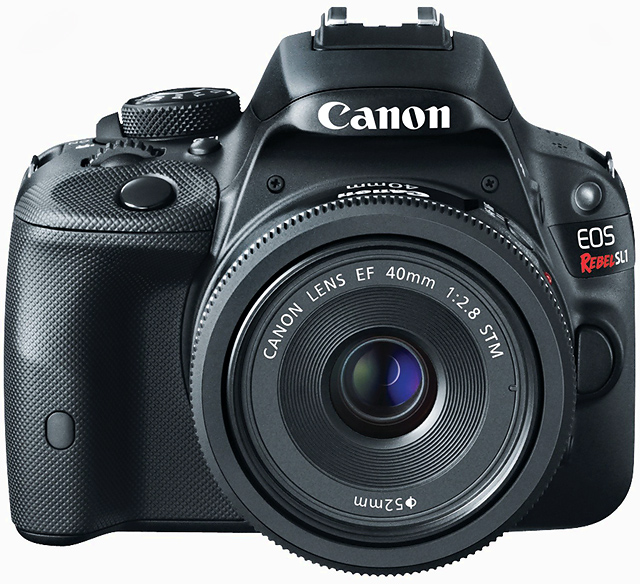 Form Factor
With a pancake lens, the SL1 is so small it nips at the coattails of mirrorless cameras, easily slipping in a coat pocket or purse. In fact, at 370g, it weighs less than an Olympus Pen E-P5 (420g) and EOS M5 (428g) and about the same as an EOS M3 (366g). The diminutive statue doesn't draw attention, making it a natural for candid and street use. Although a featherweight, it's well made: polycarbonate body, matte black paint, aluminum undercarriage and textured rubber grip. It hits the sweet spot with just enough heft and girth for a comfortable and secure grip for my medium hands. The shutter emits a muffled "shi-lick" sound, and is decidedly softer than the 60D or 70D. Like other recent EOS designs, it sports a vivid 3.0" 1,040,000 dot touch sensitive LCD.

EF-s 24 2.8 STM & Rebel SL1 | Small enough to slip in a coat pocket or purse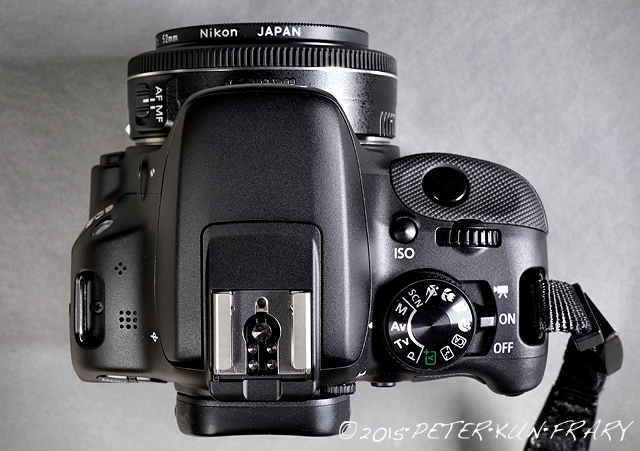 Sun Yat-Sen | Honolulu | EOS Rebel SL1 & EF 40 2.8 STM
Controls
The SL1 has the same tabbed menu and physical controls as the Rebel T5i. Rear buttons are full-sized, easy to press and may be operated by feel while looking through the viewfinder. The touch screen is well implemented and more responsive than my iPhone 5s, almost making up for the lack of a rear wheel or joystick.
East Fremont | EOS SL1 & EF-s 24 2.8 STM, F2.8, 1/160, ISO 1600
Exposure modes are set with a large knurled dial: Creative Zone" with manual and semi-auto modes—Program (P), Aperture Priority (Av), Shutter Priority (Tv) and Manual (M)—and "Basic Zone" with assorted Full Auto modes. If you've owned a prior EOS model the interface is similar and you will barely need to crack the manual.

Canon EOS Rebel SL1 | Photo courtesy Canon Inc.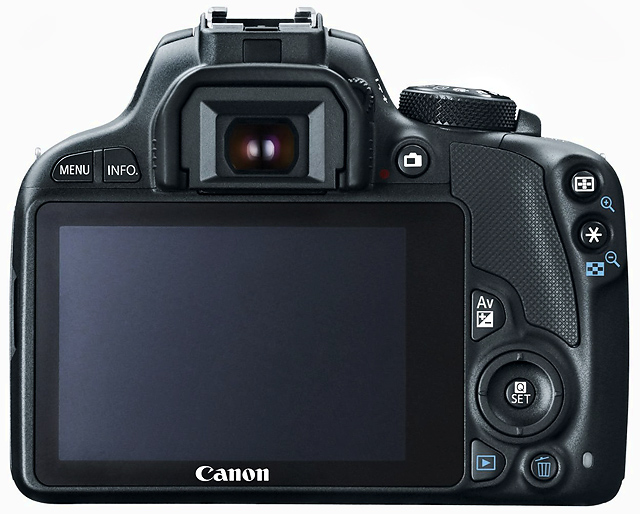 Autofocus
AF is based on Canon's classic (circa 2004) 9-point diamond pattern AF-array: center cross-point with eight single-axis points. AF is quick and reliable in most situations. However, in very dim light the outer points can be flaky. The workaround is to manually select the center point—the most sensitive point—or use AF assist from a Speedlite.

Symphony Park | Las Vegas | EOS Rebel SL1 & EF-s 24 2.8 STM
AF is tied to lens performance and thus varies depending on lens. For example, with the EF 35mm f/2 IS USM, AF is fast, accurate and reliable whereas the EF 40mm f/2.8 STM is slow and misses 10-15% of the time. My EF 28 2.8 IS USM front focuses in 9-point mode at F2.8 but is perfect with contrast (LV) focus. Finally, my EF-S 15-85 3.5-5.6 IS USM is spot on in any focus mode! Wish the SL1 had AF Microadjustment (user focus calibration) like the 70D or 6D so front or back focusing optics could be calibrated.

Palm with fire escape and sky | EOS Rebel SL1 & EF 35 2.0 IS USM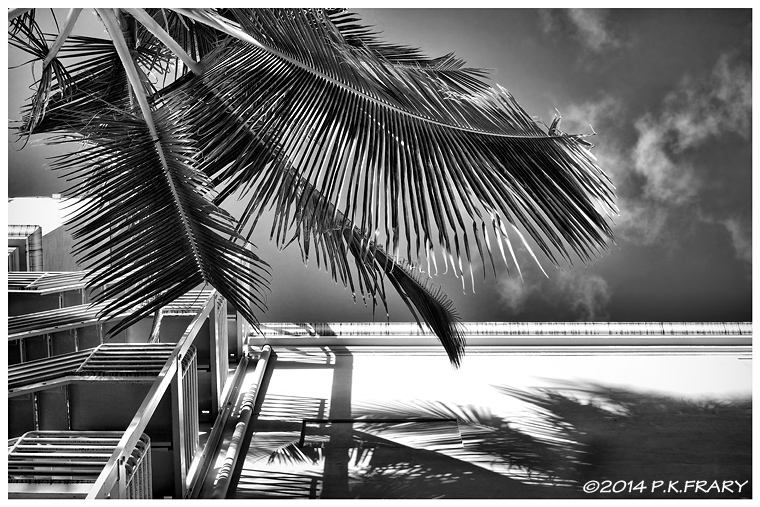 Hybrid contrast focus (Live View) is extremely accurate in good light with any lens I tried and significantly faster than prior Rebels. The LCD touch-focus-shoot feature is a natural for the smartphone generation. It's great for snapshots, landscapes and macro but too slow for action and candids. The SL1 ships with Live View continuous focus as default, i.e., always focusing like an iPhone. I disabled Live View continuous focus as it ate batteries like candy and was distracting. With continuous focus disabled, shutter button and touchscreen focus still work.

For static subjects in good light, hybrid contrast focus is slightly more accurate than the 9-point AF-array. However, in low light light, hybrid contrast focus struggles and the 9-point AF-array handily beats it. It's great to have the additional control and flexibility of two AF systems.

Fallen Palm | Honolulu | EOS Rebel SL1 & EF-s 24 2.8 STM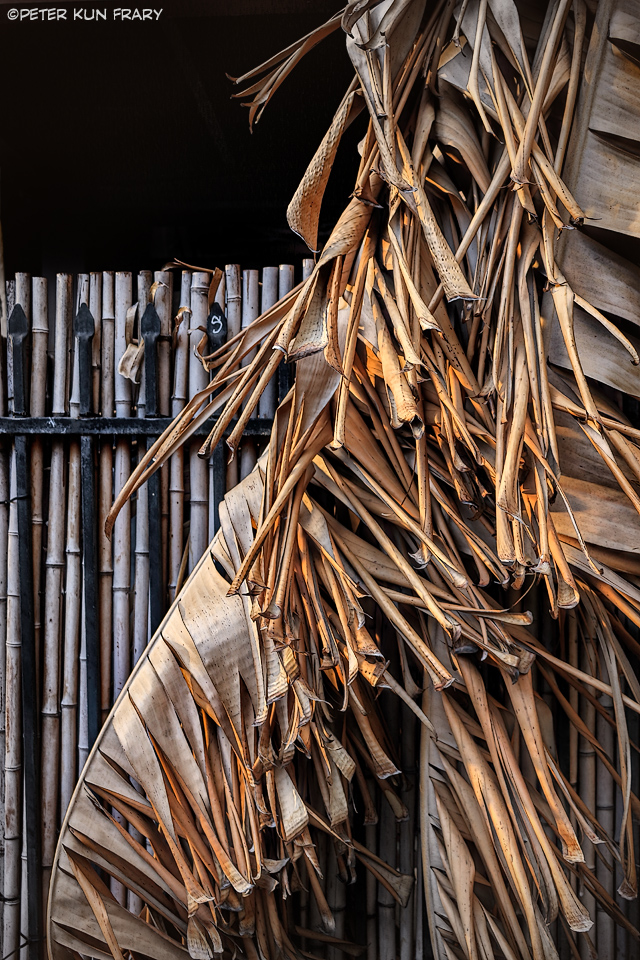 Video
Like the 70D, the SL1 features Movie Servo: camcorder-like follow focus in video and LV modes. A great feature for occasional video shooters. Movie Servo works very well but is slightly less snappy and sure-footed than the 70D. Here's a few SL1 clips shot in low light at Ala Moana:
For the video below we used the SL1/10-18 STM in the back of the ensemble (facing towards the auditorium) and a 70D off to the side, fading between the two cameras. Both were unattended cameras--we were busy playing--and were set to movie servo mode.
This video clip uses audio from a Tascam DR-100 MKII. The SL1's built-in audio, while okay for nonmusical use, is noisy, monophonic and highly compressed. The mic is omnidirectional and picks up background sounds as vividly as the subject! Use outboard audio and mics if you're serious about audio quality.
HD video quality is excellent to my eyes and similar in quality to my prior 60D and 7D. It starts to show its weakness in dim light, taking on a gritty appearance. If I'm planning a low light shoot, I use a 6D or 5D MKII as they hold up better. However, in most situations SL1 HD video is stunningly clear and vivid. I frequently use the SL1 in two camera video shoots with a 70D.

EOS Rebel SL1 in action
Image Quality
Canon's long running 18MP APS-C sensor debutted with the 2009 EOS 7D and, although beloved out the gate, has gotten a bit of a bad rap the past few years. I figure Canon improves the sensor a wee bit with each model and I must say I like the image quality from the SL1 more than the 7D and 60D I owned before it. It's not a big difference but the refinement of the JPEG output was obvious. RAW output appears slightly better at low ISO than my 7D, with vivid colors and well rendered detail from ISO 100-800. However, the SL1 is slightly noisier than the 7D in shadows at high ISO, so Canon countered it with strong noise reduction defaults, smearing details a bit. For my image tastes, I avoid ISO beyond 1600.

My only quibble is Auto White Balance (AWB) is biased too warm and picks 6734K much of the time indoors, outdoors, day, night or twilight. I mainly shoot raw so it's easy to dial WB back, but sheesh. If you shoot JPEGs, you'll want to set WB manually.
Flash
Flash was well-exposed in both fill-in and main light modes. Popup flash range is limited to GN9.4m but works fine for close snapshots or fill-in. The popup deploys at the touch of a button or, in Intelligent Auto Mode, auto erects. Wireless flash is only available via a master capable Speedlite (popup lacks master ability). I used a 90EX to trigger a 430EX II and it worked great for both bounce and direct flash. Although the SL1 lacks a flash exposure compensation button (FEC), that function may be assigned to the Set button for quick access.
East Fremont Mural | EOS SL1 & EF-s 24 2.8 STM, F2.8, 1/64, ISO 1600
The SL1, like other EOS models, defaults to ISO 400 when flash is activated in AutoISO mode. If using fill flash in bright light the background may blow out due to the combination of low maximum sync speed (1/200 sec.) and high ISO. My solution is to manually set ISO 100, resulting in two more stops of leeway. In low light I prefer slow sync to blend ambient light with fill, and ISO 400 is often too slow, resulting in blurring. I dial in ISO 800 or 1600 for a sharp background and the fill flash makes my subject pop.
Mall Girl | Las Vegas | EOS Rebel SL1 & EF-s 24 2.8 STM, F2.8, 1/60, ISO 200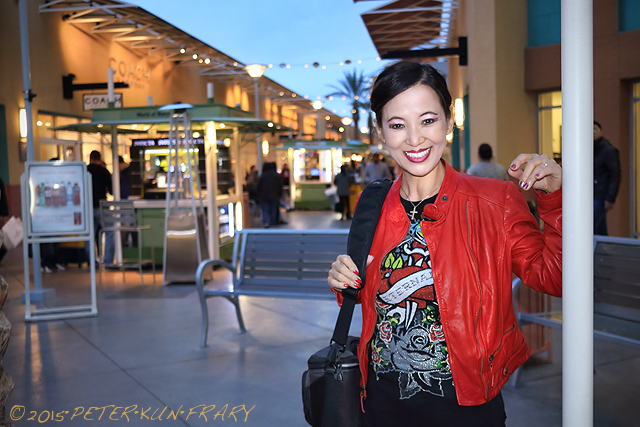 Battery
Battery life is better than mirrorless and point and shoot cameras but weak compared to most DSLRs. The OEM barely battery squeezes out 500 RAW images with single-shot mode with the viewfinder (no live view). In contrast, my 80D hits 1400+ while my EOS M3 brings up the rear with 250. The tiny PowerShot sized battery and heavy LCD dependance are to blame (no low power top deck LCD). So spare batteries are essential for travel or video shoots. I bought a couple Opteka LP-E12 Power Packs and battery life pretty close to OEM.
Walk on Water | Ala Moana HI | EOS Rebel SL1 & EF-S 10-18 4.5-5.6 IS STM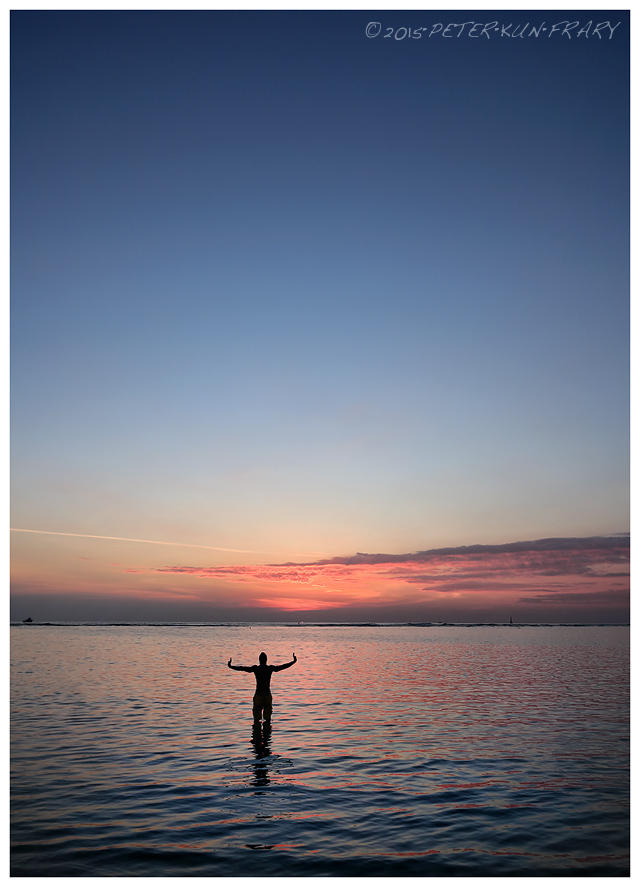 Optical Viewfinder
Clarity is excellent: bright, smooth and vivid. The 95% coverage and .87x magnification are small compared to the 70D but large enough to comfortably and accurately compose with. On a side note, the SL1 viewfinder seems big compared to the EVF-DC1 I use on an EOS M3. The SL1 AF display--tiny flashing red dots--isn't as easy to see as the flashing rectangles of the 70D or 6D, but I got used to it. Unlike electronic viewfinders (EVF) typical of smaller cameras, the SL1 viewfinder is always on, looks natural and realistic and doesn't suffer smearing during pans or a gritty view in low light.
My Garden | EOS Rebel SL1 & EF 24 2.8 IS USM | F2.8
Arca Compatible Quick Release Plate
My tripods are fitted with Arca-compatible clamps so I needed a quick release plate. There are no dedicated plates for the SL1 and most universal plates are too large and block the battery door. Luckily, the RRS BPnS, a 38mm x 38mm bidirectional plate designed for big point-n-shoots, fits perfect! The RRS B6 also fits but the anti-twist flange is at a right angle and will damage the round contoured edge of the camera.

Canon SL1 with RRS BPnS Plate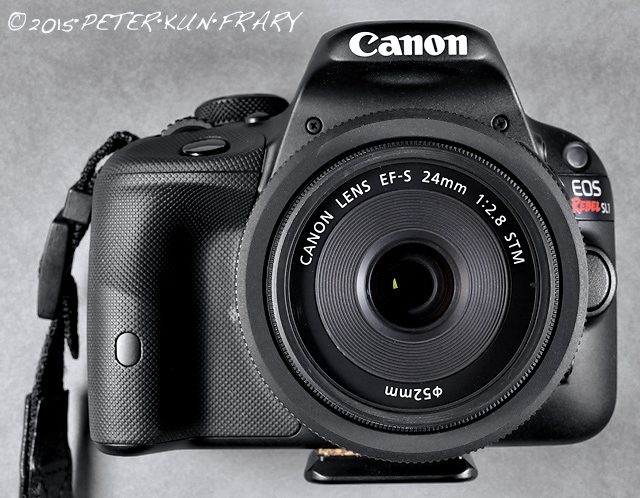 At $38 plus $7 shipping the BPnS is pricey. My wife wanted a plate for her SL1 so I found another similar size bidirectional plate, the Desmond Simplicity DS-1 for $14. It's well made and works great. I replaced the D-ring screw with a Hex screw and added a neoprene pad for enhanced twist resistance. Finally, the bidirectional Sunwayfoto DP-39 fits without blocking the battery door if you mount it with the strap loop facing away from the battery door.

Besides use on Arca-Swiss compatible tripod heads, the quick release plate works well as a grip or rest for my left hand fingers, greatly enhancing grip security.

Canon SL1 with DS-1 Plate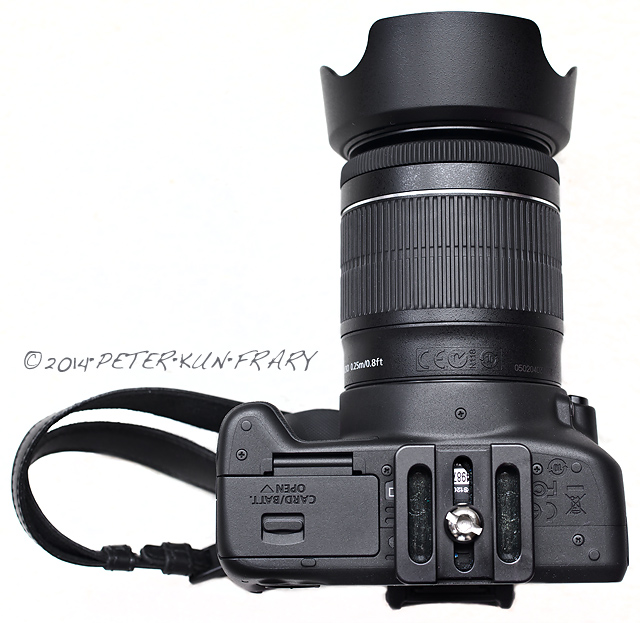 .

Final Blurb
The uniqueness of the SL1 is it's almost as small as a mirrorless camera but with the performance, ergonomics and image quality of a DSLR. And most importantly, it can use any Canon EF or EF-s optic with full AF compatibility. Of course, if you throw a few more Benjamins at your camera dealer, you can buy an EOS M3 mirrorless that's even smaller than the SL1 (but weighs the same) and boasts a notch better image quality. However, M3 AF isn't as good as the SL1 and you need a bulky adapter to use EF and EF-s lenses. Oh, and the M3 lacks a viewfinder although an accessory EVF is available.

I paired my SL1 with an EF-s 24 2.8 STM, EF-S 10-18 4.5-5.6 IS STM, EF-s 18-55 3.5-5.6 IS STM and EF-S 55-250 4-5.6 IS STM, creating a lightweight kit ready for almost anything.

For travel, hiking and kicking around town I can't think of a better camera than the SL1 for under $500. If you don't mind a refurb, Canon Direct often sells the SL1 with kit lens for around $300.

Finally, please help support this website by purchasing the SL1 at Amazon.
Pearl Harbor Watercress Field | EOS Rebel SL1 & EF 24 2.8 IS USM
Major Features

• Sensor: 18 MP CMOS • 22.3mm x 14.9mm (APS-C)

• 9-Point AF Array • Cross-type center point at f/5.6 (EV -.5 sensitivity) • single-axis outer pts

• 63-zone Dual-Level Metering Sensor • Evaluative, center weighted, partial (9%) and spot (4%).

• TFT LCD • 3"/1.04 MP Display with touch interface

• Popup Flash GN: 30.8 ft./9.4m (at ISO 100) • 18mm coverage

• SD/SDHS/SDXC and Ultra High-Speed (UHS-I) memory cards

1914 Fort Street | Honolulu | EOS Rebel SL1 & EF 40 2.8 STM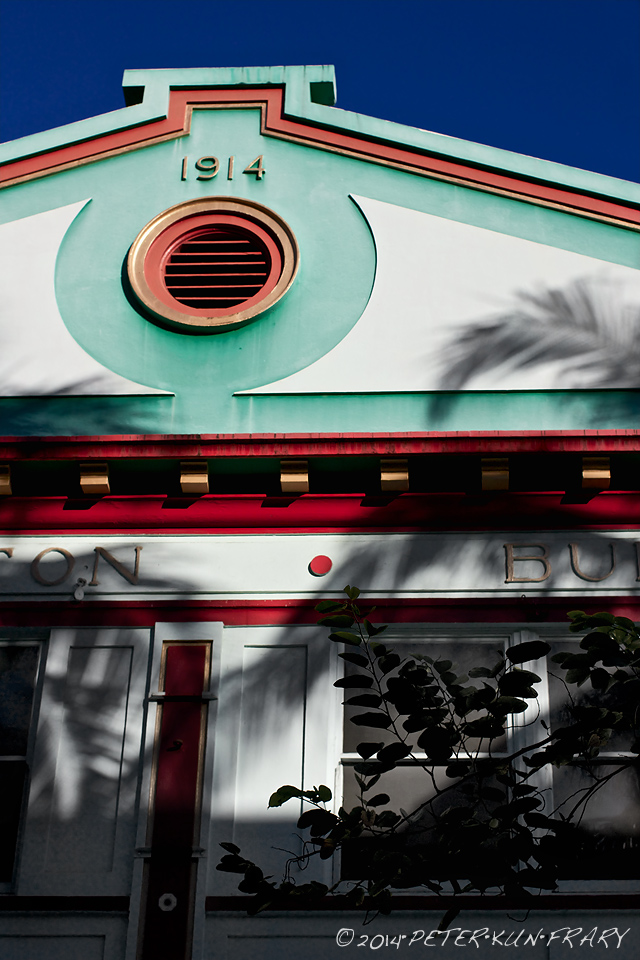 .
Source Materials

Canon EOS Rebel SL1 Instruction Manual (CPX-E061-002). Canon Inc., 2013.

SL1 Image Samples | Click to Enlarge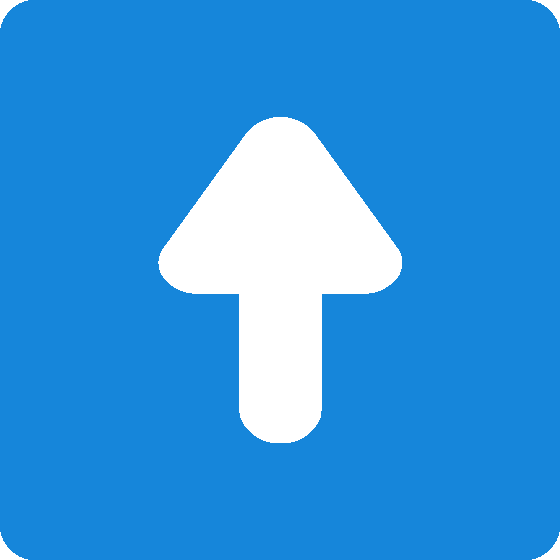 08/21/2014 | 01/07/2017 revised
©Copyright 2014-17 by Peter Kun Frary | All Rights Reserved