Canon EFs 55-250 4.0-5.6 IS STM
Petite Telezoom for Video & Stills
Peter Kun Frary
.
---
.
The EF-S 55-250 4-5.6 IS STM is a petite and ultra lightweight telezoom aimed at hobbyists and light packers. It is an EF-S lens and thus only compatible with APS-C (1.6x crop) DSLRs such as Rebels, 70D, 80D, etc.
Honolulu Harbor | EOS 70D/EF-s 55-250 4.0-5.6 IS STM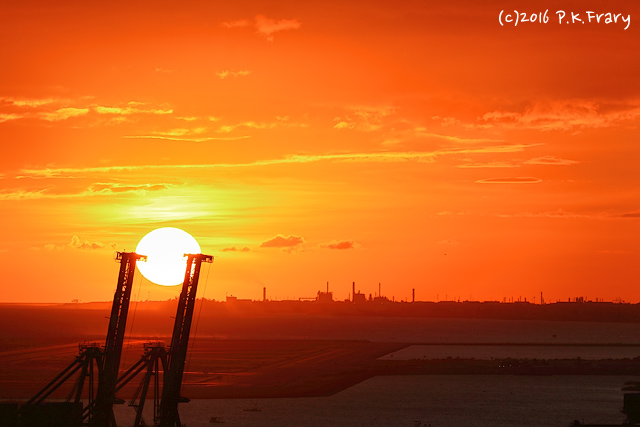 The EF-S 55-250 4-5.6 IS STM covers a 4.5X zoom range of short telephoto to moderately long telephoto—similar to 90-400mm on a full-frame camera—making it ideal for hiking and travel.
Canon EF-s 55-250 4.0-5.6 IS STM | Photo courtesy Canon Inc.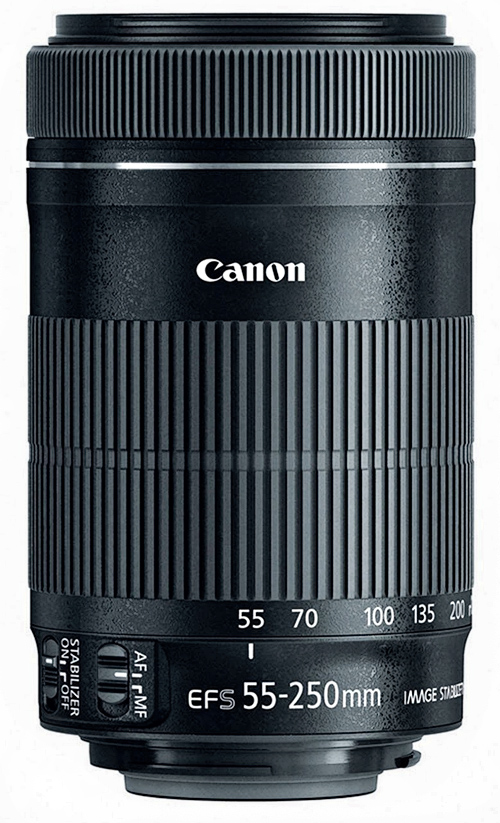 Construction
Build is light duty and, at a slender 2.8" x 4.4," similar in size to a Micro Four Thirds telezoom. Overall appearance is on the plain and inexpensive side. However, fit and finish are very good with quality plastics, sturdy switches, smooth turning rings and a wobble-free nested barrel. The weak point is the plastic mount but that's how designers kept it to a feather light 375g.
July 4th 2017 | EOS 70D/EF-s 55-250 4.0-5.6 IS STM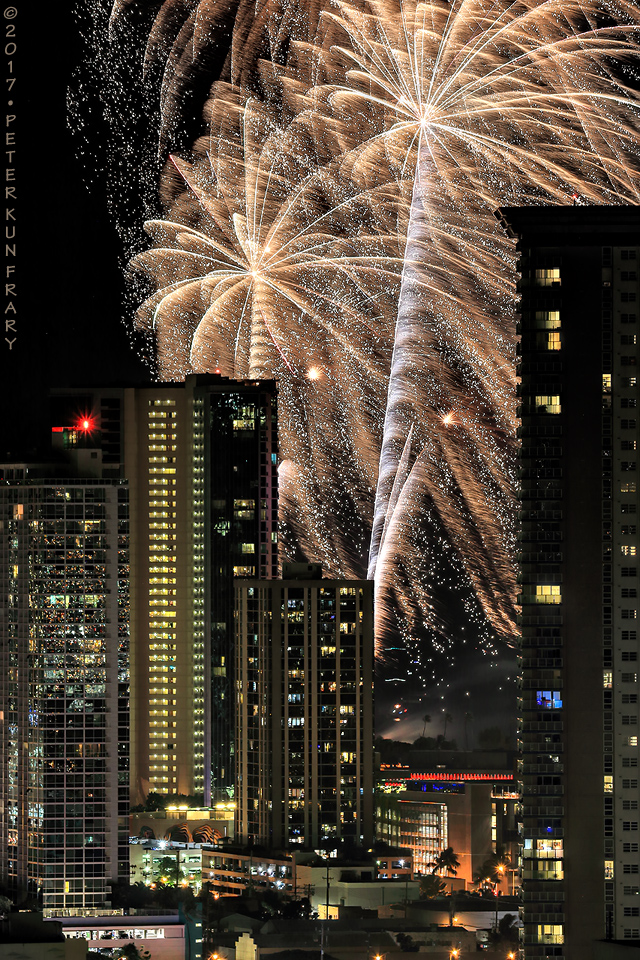 Focus
A rear element focusing group is driven by a stepping motor (STM) and is peppy enough for most general photography (but not sports). The front element doesn't rotate or extend during focusing, allowing easy use of polarizing filters.

Focus is reliable on my 70D and 80D most of the time. However, it's more prone to misses in low contrast situations than my ring-USM telezooms or any telezoom I've owned for that matter. And when it misses focus it doesn't quickly pull back for another go like USM. Instead, AF pulls back to close focus and sits there, unable to focus on anything no matter how contrasty. The workaround is to use MF to bring it back. Once in the ball park, AF should work if I'm careful to place an active AF point on a high contrast object.
This zoom was designed with video in mind and the STM drive is silky smooth, just the right focus (slow) speed and highly effective for pulls and movie servo. Focus is silent to camera mics as is the image stabilization (IS). The only improvement I could wish for in an updated model is compatibility with the Power Zoom Adapter PZ-E1.

The focus-by-wire manual focus (MF) works without switching out of AF mode: grip and turn the ring with the shutter button half depressed. Pitch is fairly fine and easy to dial in accurate focus. The gotcha is MF focus resets when the camera wakes from sleep mode or is powered on. On my 70D and 80D the lens goes blurry during reset and returns to the prior MF setting. So more of a minor irritation than a hindrance.
Our Garden | EOS SL1/EF-s 55-250 4.0-5.6 IS STM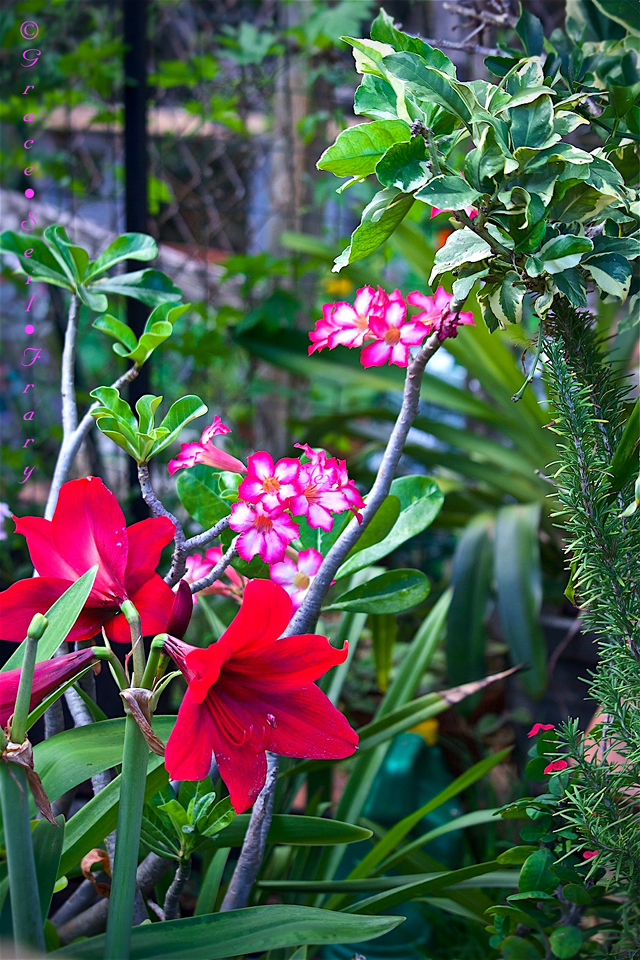 Zoom
The zoom ring is large, covered with ribbed rubber, well damped and doesn't creep. It's also very smooth when rotated. A nested barrel extends considerably—adding about 2 inches in length—when racked out to 250 mm.

This lens is not parfocal. Parfocal designs are getting less common but realize if you focus at 55mm and zoom to 250, you'll need to refocus. There is an easy workaround: keep the shutter button half-depressed while zooming and the camera will follow and maintain focus perfectly.

Bokeh Sample | EOS 70D/EF-s 55-250 4.0-5.6 IS STM
Optical Quality
This lens is sharp across the frame and compares well to my EF 70-200 4L IS USM, a four times more expensive lens! Yes, it exhibits slightly more light falloff and flares more easily than the L zoom, but is impressive nonetheless. And, of course, doesn't have weather seals, bulletproof build and blazing AF like the L sibling. Unlike most of my other lenses, the 55-250 STM was sharp out of the box and an Autofocus Microadjustment (AFMA), i.e., lens calibration, wasn't necessary. Yee ha!

Lum Yip Kee & Clock Tower | EOS 70D/EF-s 55-250 4.0-5.6 IS STM: 250mm, F5.6, 1/600 sec. @ ISO 100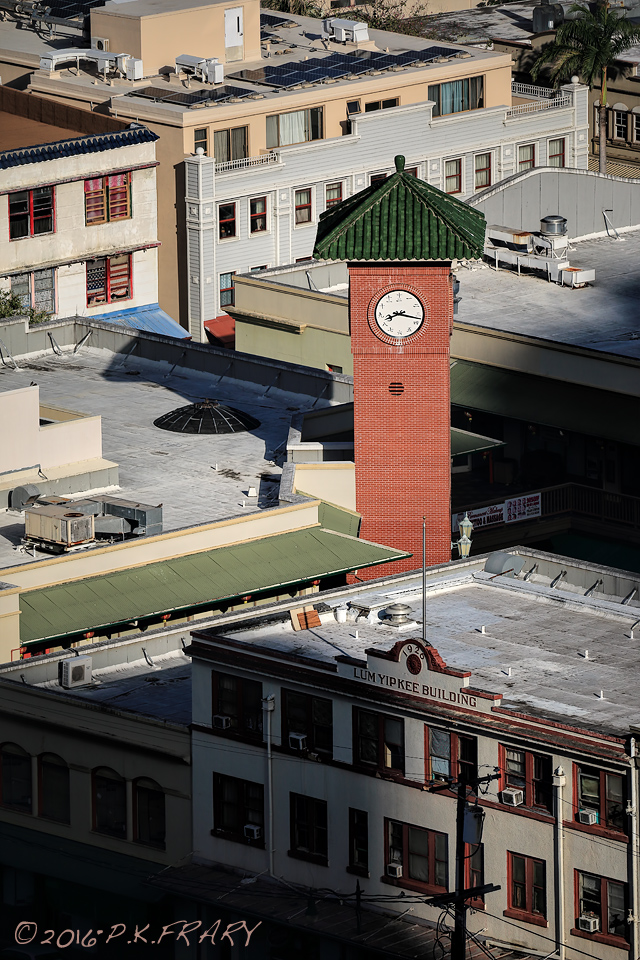 Pixel level crop from center area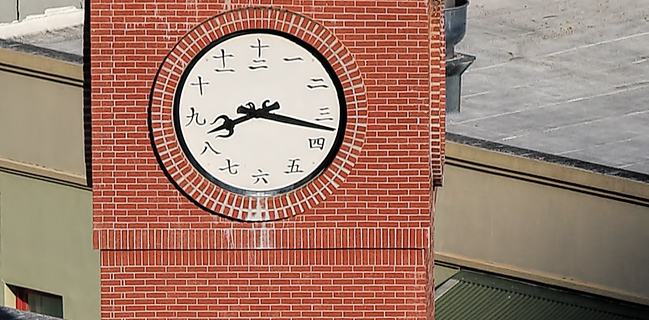 Pixel level crop from bottom right corner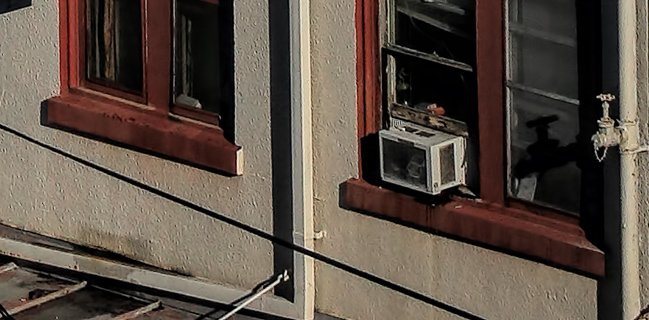 Image Stabilization
Because this lens is so light, it's harder to hold steady compared to heavier lenses. Nevertheless, the IS feature insures I usually get a sharp picture three stops below my normal hand held shutter speed at 55mm, e.g., 1/15 sec. At 250mm I can only squeeze out two extra stops, e.g., 1/60 sec. I do a stop or two better with my heavier EF 70-200 4L IS USM due to less bobbing around!

Honolulu Harbor | EOS SL1/EF-s 55-250 4.0-5.6 IS STM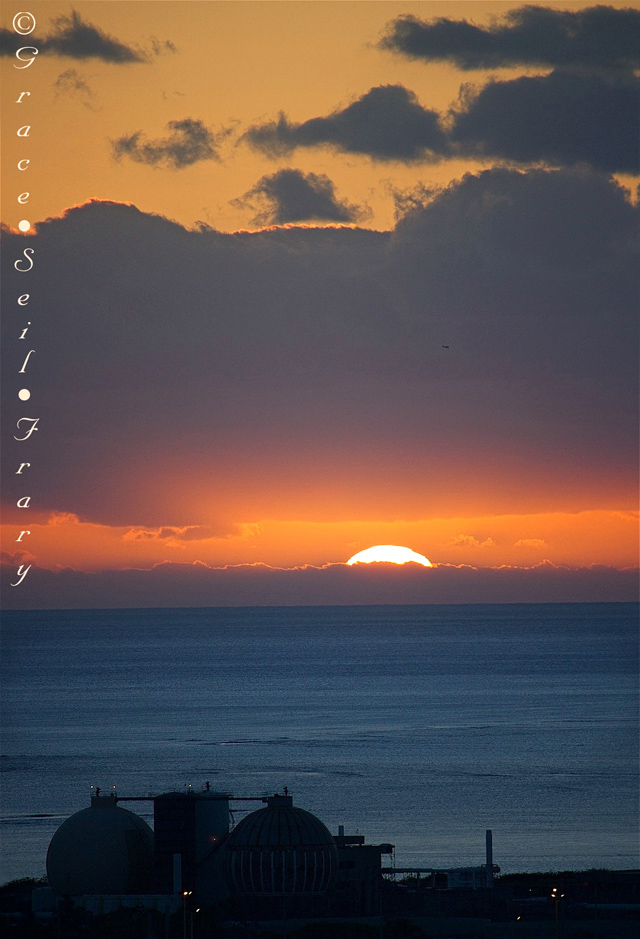 Lens Hood: Not Included
In most shooting situations flare isn't a problem. But point the 55-250 IS STM at a blazing Hawaiian sunset (really clear atmosphere here!) and flare and ghosting rear their ugly heads. So I bought the ET-63 lens hood and my sunset keeper ratio went through the roof: the ET-63 nixes almost all ghosting and internal reflections! Plus it offers protection from raindrops, bottoms of camera bags, and stray baby fingers.

This a plastic fantastic hood but boasts good quality materials, fingerprint resistant matte black exterior and flat black interior to help nix reflections. The exterior finish is perfectly matched to the EF-S 55-250 F4-5.6 IS STM. It can be reverse mounted for compact storage.

Waianae Range Afterglow | EOS 70D/EF-s 55-250 4.0-5.6 IS STM
Install the ET-63 by aligning the logo at the 9:00 position of the lens, pressing inward to seat in the groove and, finally, twisting clockwise until the logo is centered topside. The fit is snug, but a hard knock or fall will surely pop it off.

The ET-63 and EW-63C have painted interiors whereas most other hoods have rayon interior flocking. Considering Canon omitted flocking and moved production offshore to reduce costs, the ET-63 is pricey. However, the bottom line is the ET-63 provides excellent protection and thus an essential accessory for me.
When I'm not shooting sunsets—most of the time—I use the diminutive EW-63 hood (from the EF-s 18-55 STM). Yes, it's too shallow for full glare protection, but it allows me to stow my rig lens down in a bag without a lens cap and draw it ready to shoot.

Canon ET-63 | Reminds me of a black ops travel mug! Photo courtesy Canon Inc.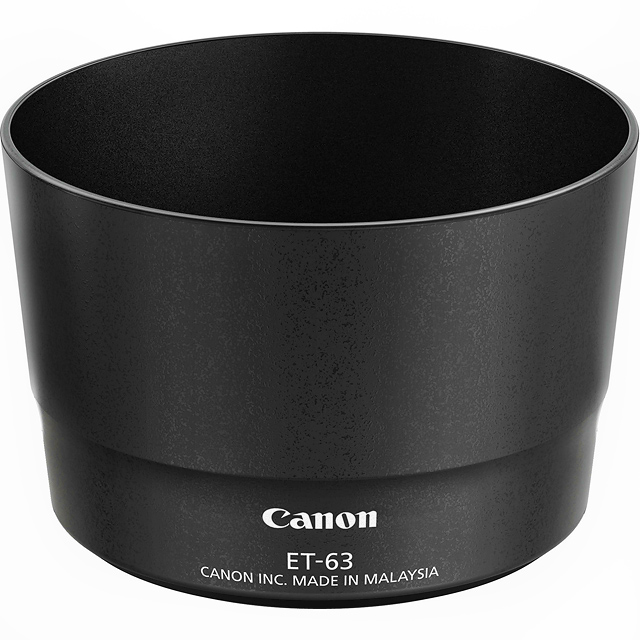 Cons
Initially I thought the EF-s 55-250 4.0-5.6 IS STM was optically as good as my EF 70-200 4L IS USM. Obviously not weatherproof, as sturdy or as fast focusing as the L optic, but close in terms of sharpness. However, if you need AF fast and sure-footed enough for action, you'll need to pay the extra grand for an L optic. The 55-250 4.0-5.6 IS STM is also more prone to flare and internal reflections than the L zoom, so sunset junkies should also pay the extra grand for the L zoom.

Finally, I get a lot more blurry images with the EF-s 55-250 4.0-5.6 IS STM than the EF 70-200 4L IS USM. At first I thought the IS unit was whack (it's extremely quiet). However, it turns out the ultra light build of the EF-s 55-250 4.0-5.6 IS STM is simply harder to hold steady and tends to bob around even in light trade winds.

Final Blurb
This an ideal telezoom for travel and weekend shooters. Considering the cost and performance ratio, this is a truly excellent telezoom. Obviously not a good choice if you're hard on gear, shoot in foul weather or shoot fast sports. However, I love the petite size, zoom range, AF speed/smoothness and sharpness of this lens. Coupled with my SL1 or 80D, it's a wonderfully sharp, versatile, nimble and lightweight travel companion.

Finally, help support this website by purchasing this lens at Amazon.

Hula at Leeward CC | EOS SL1/EF-s 55-250 4.0-5.6 IS STM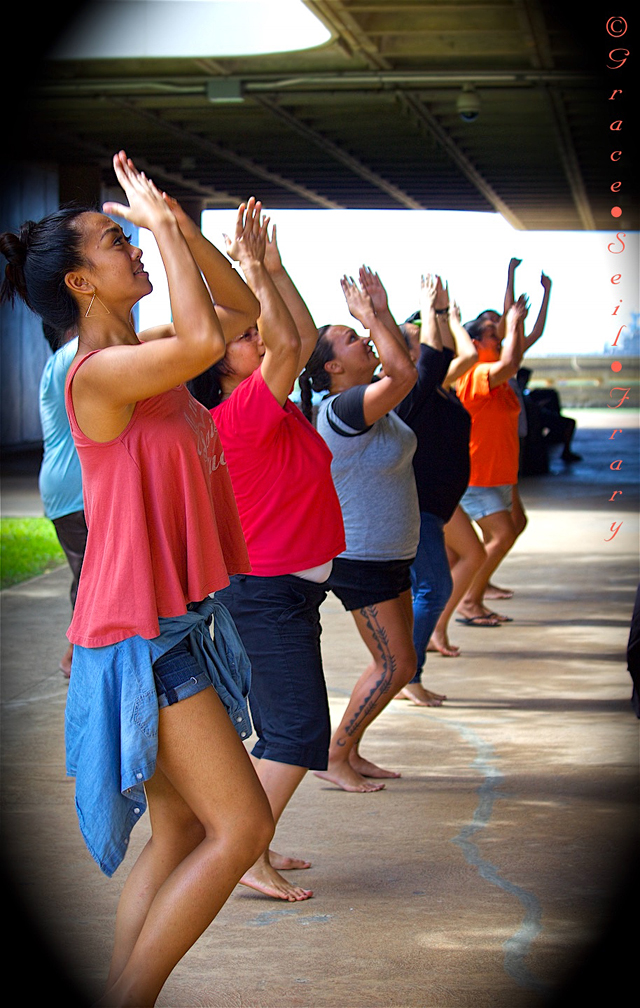 Specifications

Focal Length & Maximum Aperture: 55-250mm | F/4.0-5.6

Lens Construction: 15 elements in 12 groups

Diagonal Angle of View: 27° 50' - 6° 15'

Number of Aperture Blades: 7

Autofocus: STM AF with full-time manual

Closest Focusing Distance: 0.85m | 2.8 ft.

Filter Size: 67mm diameter

Diameter x Length: 2.8 x 4.4 in. | 70.0 x 111.2mm

Weight: 13.2 oz. | 375g

Optional Accessories: ET-63 Lens Hood

MAP: $300.00

Waianae Range Sol | EOS 70D/EF-s 55-250 4.0-5.6 IS STM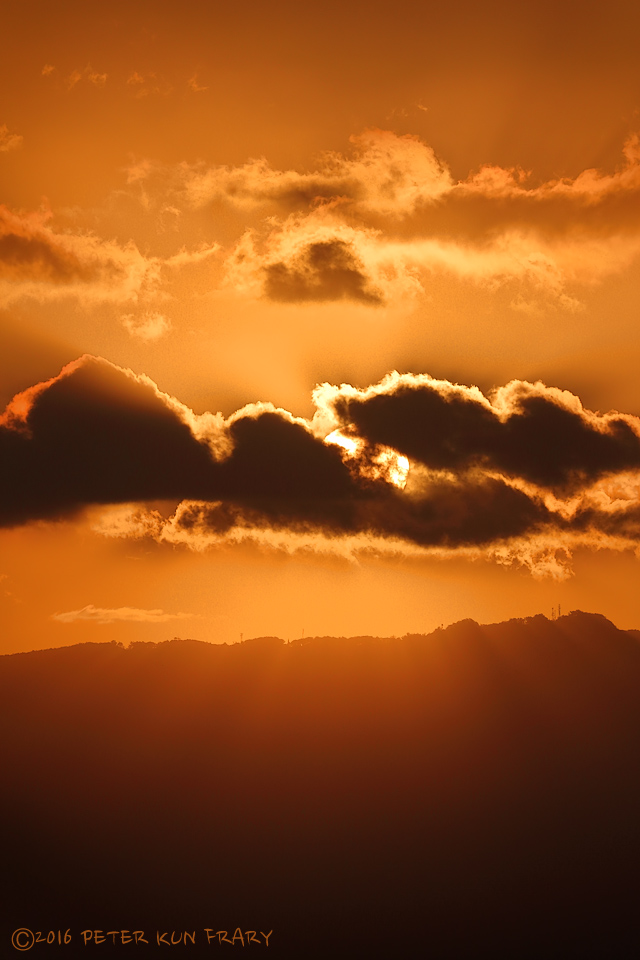 Sample Images | Click to enlarge
05/08/2016 | Revised 07/04/2017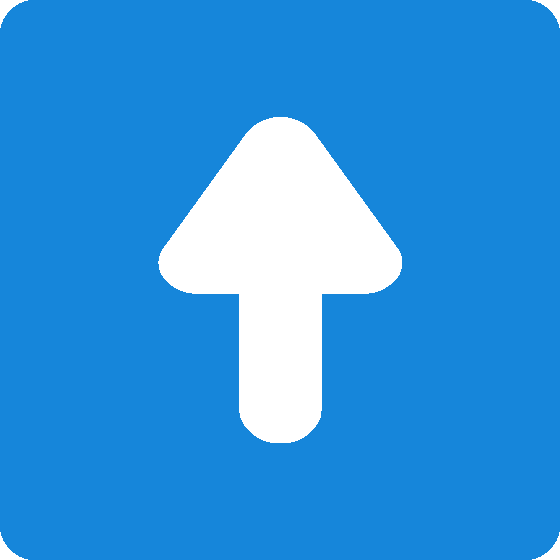 ©Copyright 2016-17 by Peter Kun Frary | All Rights Reserved