| Peter Kun Frary | Photographer |
---
Nick's Cove Curios & Antiques • North California Coast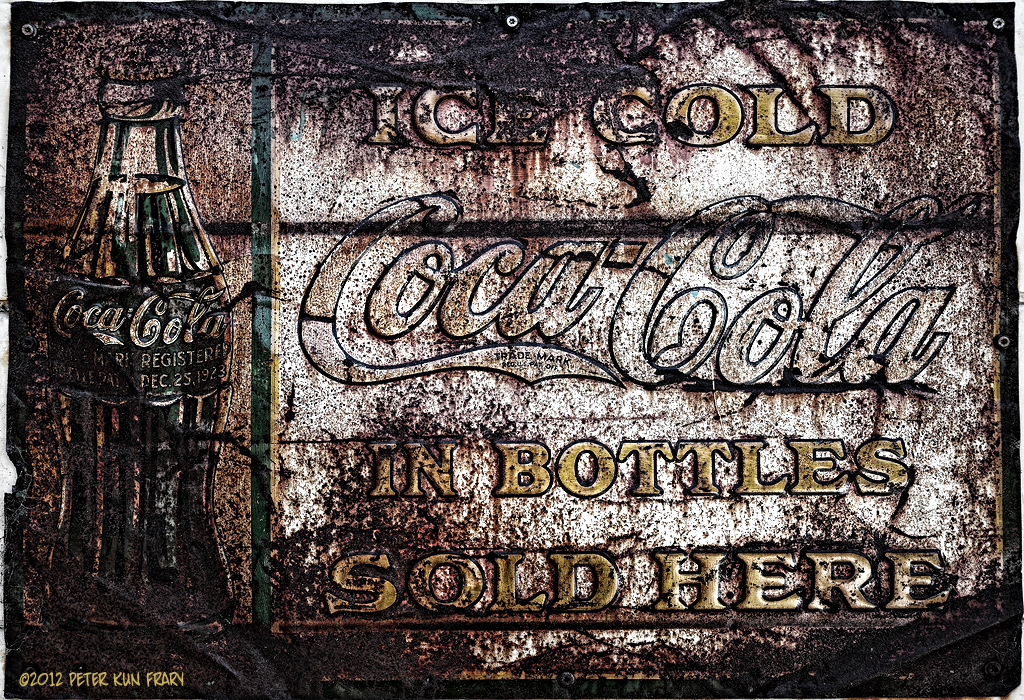 A mid-century coke sign rusting in the California sun. I remember Coke tasting a lot better when I was a kid. In the new millennium it morphed into funky brown liquid infested with high-fructose corn syrup.
EOS 5D2 & EF 24-105 4L IS USM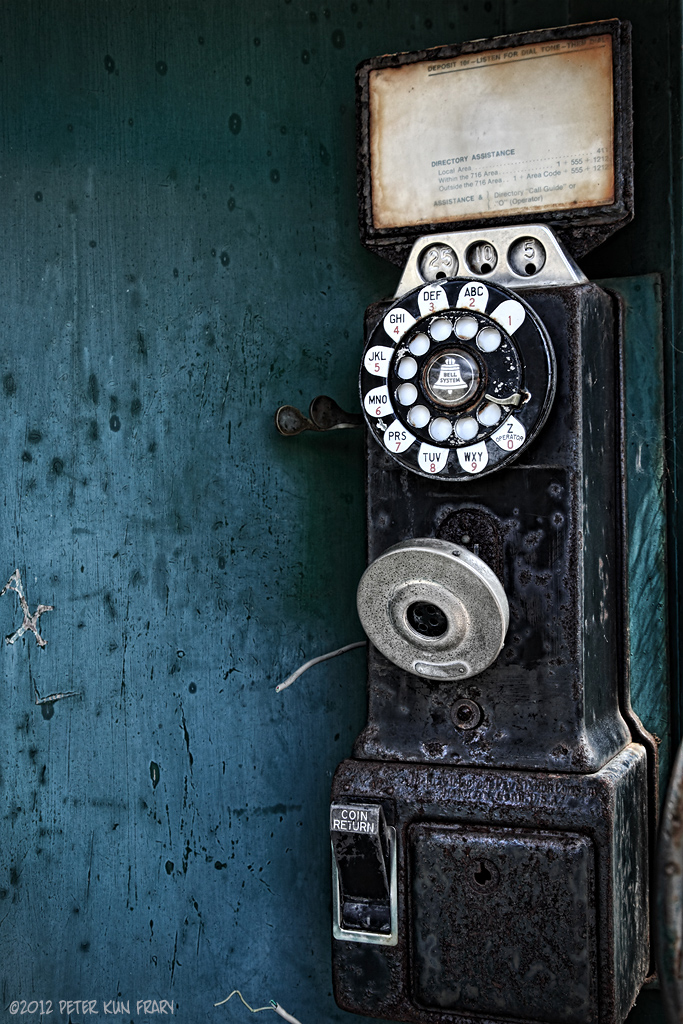 Remnant of the 20th Century
"Mobile" phone from the second half of the 20th century decaying on California 1. If you're over 30 you may have used one of these. I was surprised at the lack of graffiti in this phone booth. This is really out in the sticks...
EOS 5D2 & EF 24-105 4L IS USM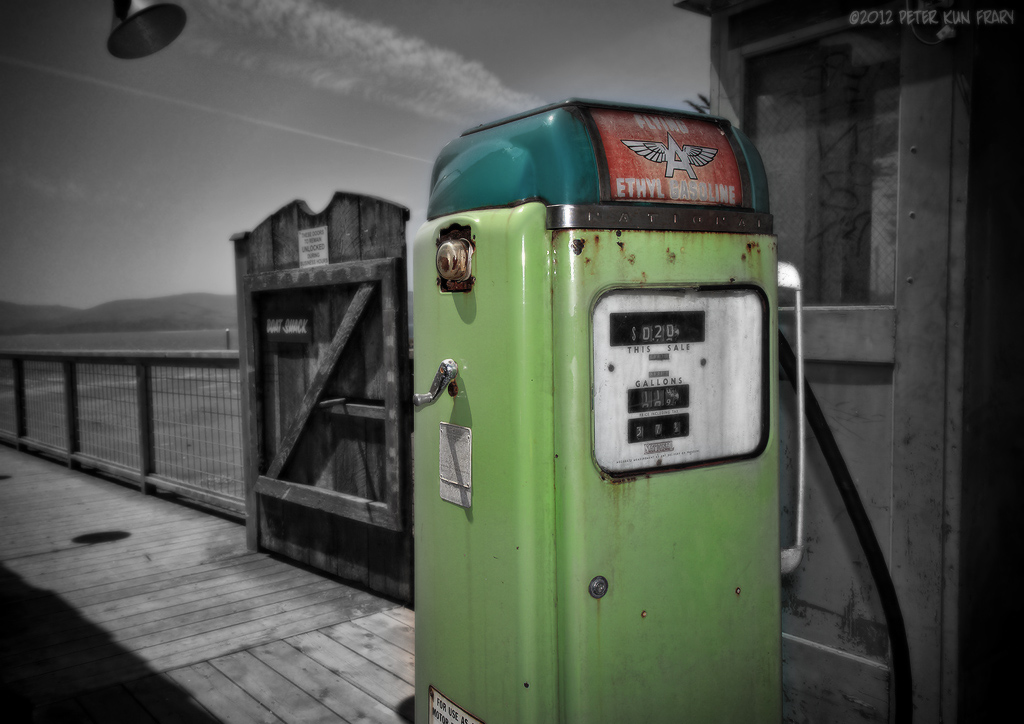 Green Wayback Machine
The price on this pump reads 37 9/10 cents per gallon. I'm guessing it broke during the 1970s. Also, the max possible price on this pump model is only 99 cents per gallon.
I'm dating myself, but while in high school gas was 20 cents per gallon. Used to fill up my Honda Scrambler for a buck...
EOS 5D2 & EF 24-105 4L IS USM
National Aviation Gas Pump
EOS 5D2 & EF 24-105 4L IS USM
---
©Copyright 2012 by Peter Kun Frary • All Rights Reserved