Peter Kun Frary | Photographer
---
Toby's Feed Barn | Point Reyes Station, California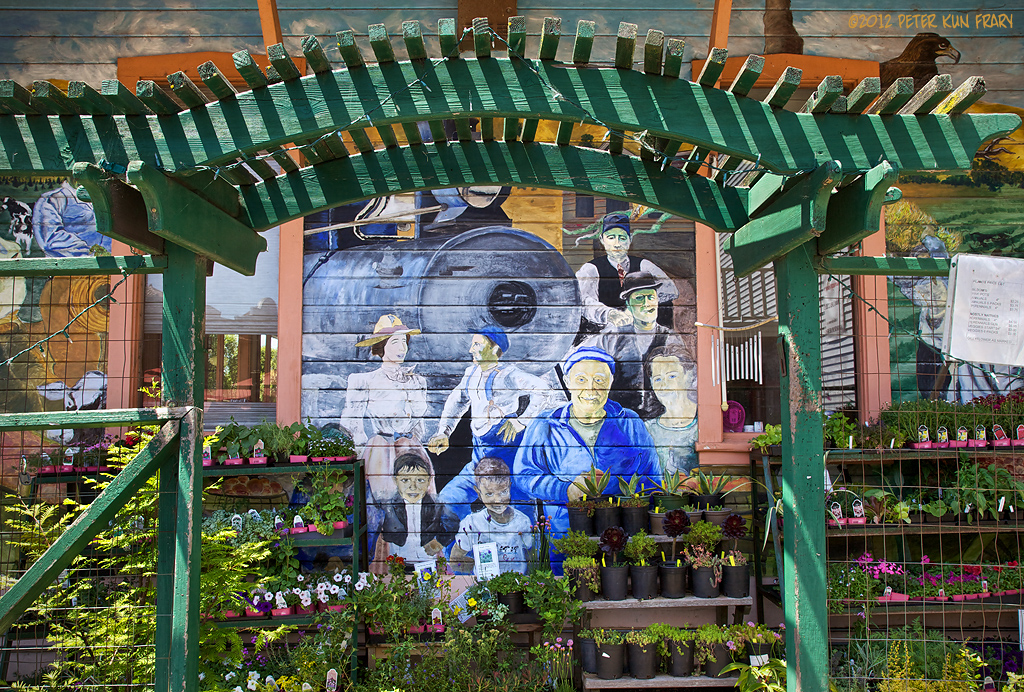 Toby's is sort of a New Age general store: livestock feed, plant nursery, coffee hut, organic grinds, art gallery, concert venue and crystal stroker depot. The total population of Point Reyes Station is 350 souls and, besides Toby's, includes a Post Office, garage, hotel (with 2 or 3 rooms), bar and a public outhouse.Way cool nook in the road.
EOS 5D2 & EF 24-105 4L IS USM
This wee town sprouted up around a long closed train station, hence the name Point Reyes Station.
EOS 5D2 & EF 24-105 4L IS USM
---
©Copyright 2012 by Peter Kun Frary | All Rights Reserved