.
Superior CF-1512W
Slim Profile Fiberglass Classical Guitar Case
Peter Kun Frary
.
---
.
I'm a performer and music teacher and live with my guitar case 24/7. And, believe me, it's a long walk from cheap parking to my gigs. So a lightweight case is essential and hence my purchase of the Superior CF-1512W.

Exterior

The fiberglass shell closely fits the guitar's contours, resulting in a streamlined case, easy to knife through crowds and doorways. It's about 1/3 less bulky and half the weight of a plywood case, but has the same room inside. It fits in the overhead of a Hawaiian Air AirBus A330. It's also significantly smaller and lighter than my Metro HumiCase fiberglass case. The top of the CF-1512W is arched, imparting more strength against downward pressure compared to the flat top of the Metro.

The black enameled latches and hinges are attractive and work well. After two years of near daily use the latches show little sign of wear and no corrosion. The exterior has rubber feet on the back and lower bout for nonskid use on tabletops, floors or elevators.

The plastic lip surrounding the lid prevents rain from getting inside and resists tropical downpours like a champ. Unfortunately the lid often slams closed even when sitting on a level surface: the doodad that keeps the lid from flopping all the way over is slightly short. So I have to hold it open when extracting my guitar. Someday I'll get around to lengthening the lid strap...

I own several black cases so I sprung for a white CF-1512W. Black is available as model CF-1512B.

Interior

The interior is basic: soft velvet cloth with moderate padding at contact points. There's a wee stash box. Not as fancy as the Metro HumiCase. Spartan interior appointments are part of the reason the CF-1512W is lighter and less expensive than the Metro. And that interior fits my Hirade TH90 and TH8SS classicals (Takamine) well: easy to put in and out but suffering no movement when carried. Takamine classicals are a little larger than average and make for a tight squeeze in many cases. My Jose Ramirez is slightly loose but okay once the case is closed.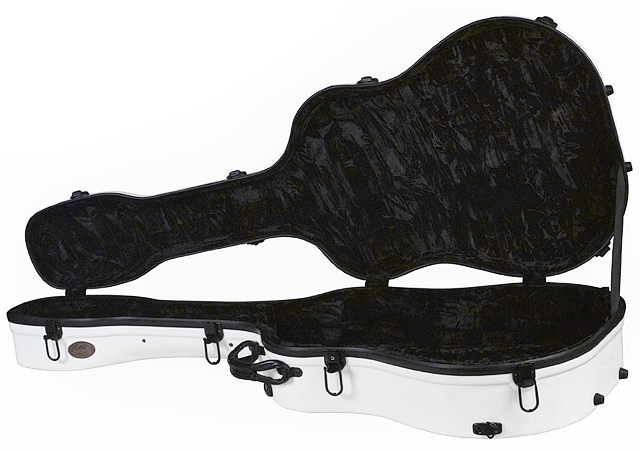 One of the thoughtful aspects of this interior design is there is no downward pressure on the middle of the soundboard. Instead, the padding makes contact along the edges of the soundboard (strongest points) and lower neck. My pet peeve is case interiors with a big pad pressing on the bridge. With a tight fit, pressure on the middle of the soundboard will damage it.

Carrying

Not wild about the handle as it's thin and digs into finger joints. I use a strap so the handle is no biggie and easy to replace. The case is fitted with five metal D-rings to connect straps to. Two nylon webbing straps are included for carrying backpack style and are reasonably comfortable for long walks, saving your hand from stress.

Backpack straps are not a convenient carry method for short walks. I prefer a single shoulder strap and this is where the CF-1512W stumbles: attachment points are positioned so the case is unbalanced, i.e., will not hang in a horizontal position. The front falls downward and feels like it will slide off my shoulder. The lower bout strap hook needs to be moved forward to balance. My Metro has similar o-ring attachments, but moved a few inches forward, resulting in perfect balance in the horizontal carry position.

Fixing the Strap Attachment

I needed a new strap hook and purchased a Black Rapid Fasten R-3. Why the R-3? The beefy single piece stainless steel construction means no latch to pull out, the rubber gasket keeps rain out of the mount hole and the 1/4 thread makes for easy installation. I located the horizontal balance point and marked it with a Sharpie (4 inches above the stock lower bout hook). Next, I carefully peeled back the cases's interior lining and drilled a 1/4" diameter hole. I secured the R-3 Fastener with with a 1/4" nut and washer. I added a wee bit of Locktite for security. The result was a well balanced case hanging peacefully from my right shoulder! The mod took about 20 minutes, including using fabric glue to reseat the lining.

Shoulder strap attached to a Black Rapid Fasten R-3 with safety cable. I placed the R-3 at the proper balance point for horizontal carry.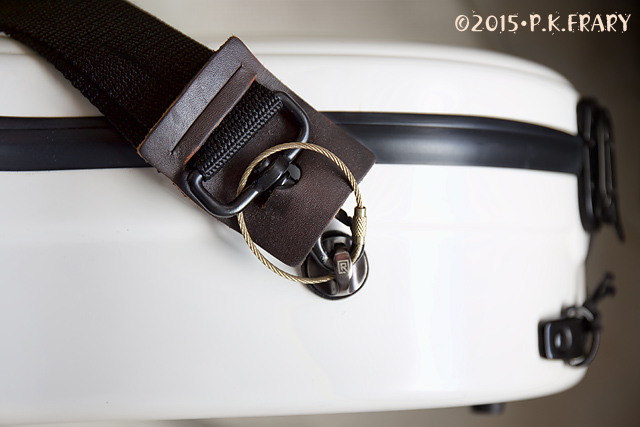 Final Blurb

The CF-1512W isn't a flight case so don't toss it in checked package and expect it to survive. However, it fits overheads of larger airliners. This featherweight case is about ease of carrying around town. It's not much heavier than a gig bag but affords more protection from bangs, scrapes and impact. The Superior CF-1512W nails all the important features. I subtracted a star for the poor placement of the strap attachment points. With my strap hook mod this case is as close to perfect.

Finally, please help support this website by purchasing this item at Amazon.
Price: $200

Peter Kun Frary | Prelude No. 8 "Omen" (Frary) | Takamine LTD2012C (and, yes, I keep it in a Superior Case!)
Like our video performances? Please subscribe to our YouTube channel.

Features

• Arched fiberglass exterior for enhanced strength
• Rubber lip around the lid provides a weather resistant seal
• Dense foam padding and black velvet lined interior
• Genuine leather handle
• Two removable nylon shoulder straps (backpack style)
• Stash compartment large enough for a couple sets of strings
• Black powder coated hinges, latches and D-rings

10/17/2015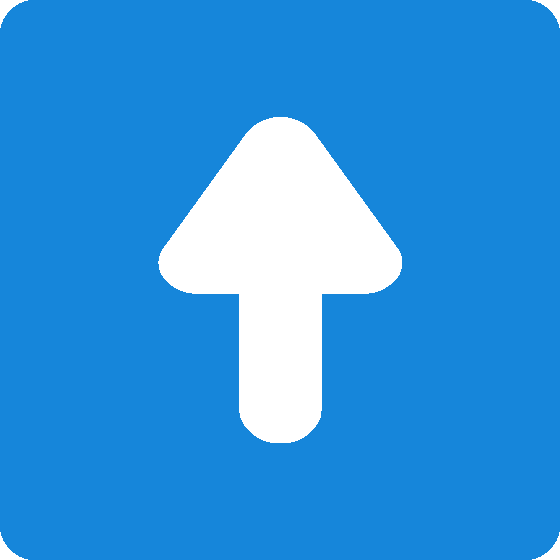 ©Copyright 2015 by Peter Kun Frary | All Rights Reserved