Peter Kun Frary | Photographer
---
Street Life at El Cortez | East Fremont Street • Las Vegas NV
East Fremont is more photogenic than the Strip and the Fremont Street Experience. You can photograph real neon, vintage Vegas architecture and rough 'n tumble bars. And sidewalks are filled with all manner of rustic characters.
Canon EOS 6D & EF 24-105 4L IS USM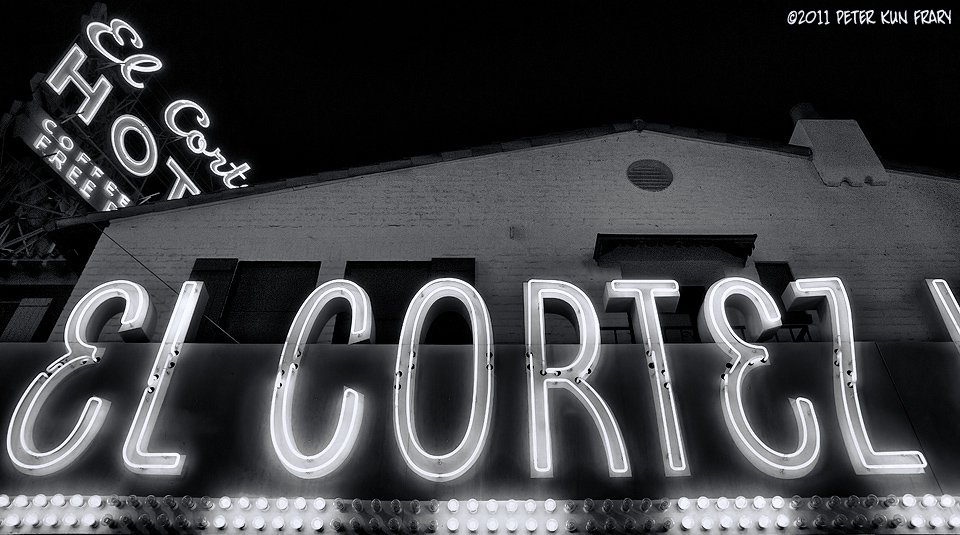 The only negative I experienced was being harassed by El Cortez security while shooting Neon Museum signage on a public sidewalk across the street from their casino. I'm pretty sure if someone was up to no-good, they'd be more stealthy and use an iPhone rather than an EOS 6D. Needless to say, I'll take my gaming business elsewhere.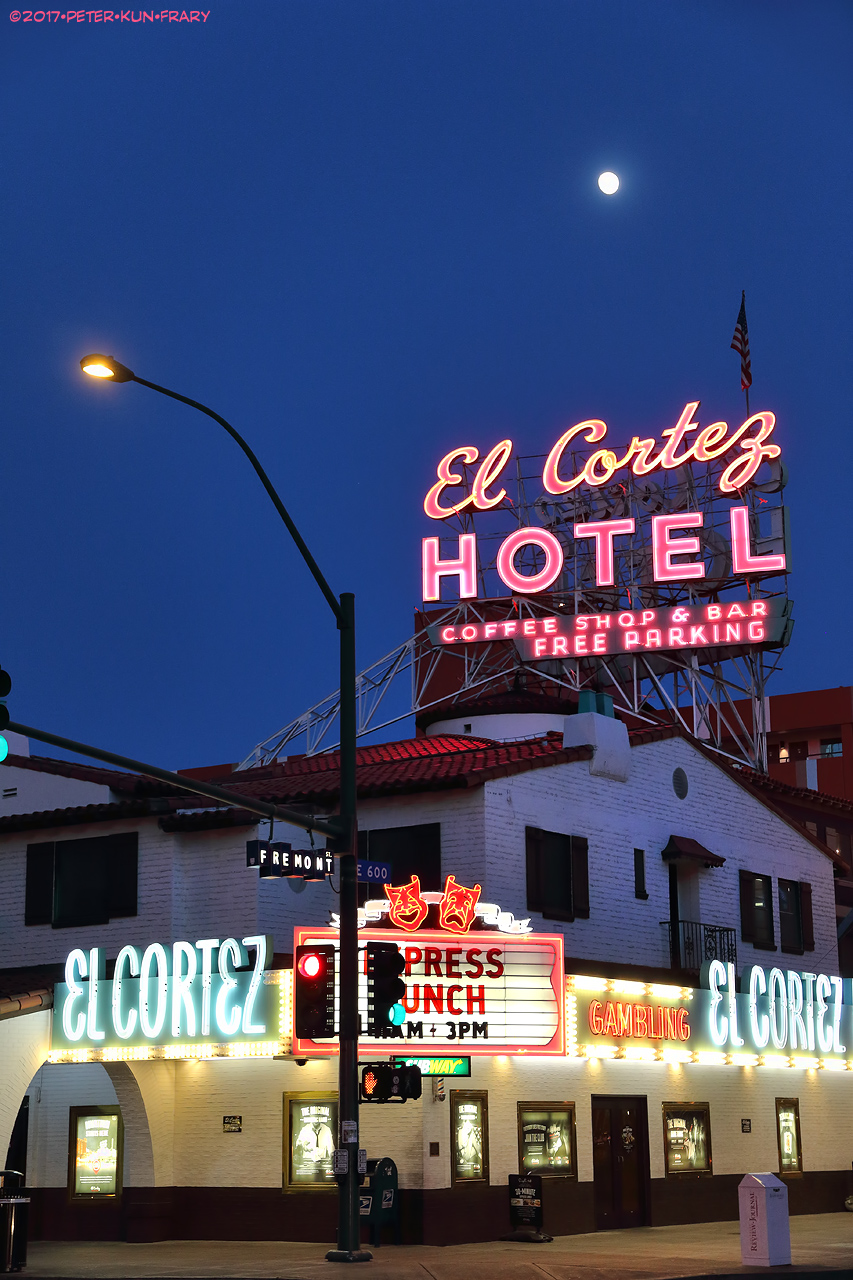 The old "cowboy" entrance on Fremont. A rough crowd hangs out in the Cortez and is a world apart from the well heeled high rollers in the Golden Nugget down the street. Once inside the casino, I noticed plenty of oversized plaid shirts and prison tattoos.
EOS 7D & EF-s 15-85 3.5-5.6 IS USM
---
©Copyright 2011-2017 by Peter Kun Frary • All Rights Reserved