Peter Kun Frary | Photographer
---
'57 Chevy at Sahara | Las Vegas NV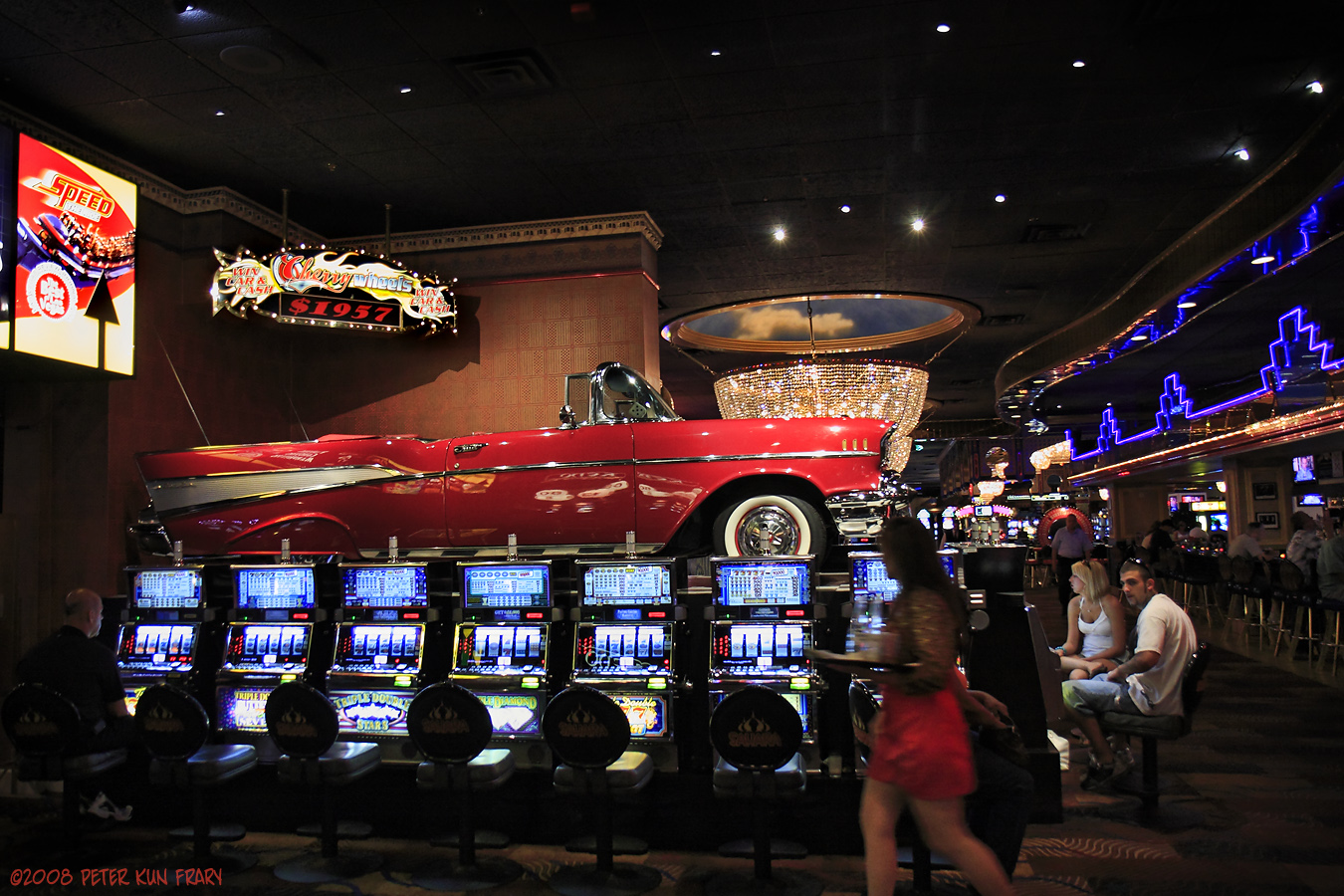 Many casinos have a bank of networked slot machines clustered around a jackpot car, and the Sahara (RIP 2011) is no exception. If you make the maximum bet and nail the winning combination, the car is yours. It's a great sucker game and pays for itself many times over. A muscle or luxury car is normally used to bait the wheelless hopeful. This Chevy is the first vintage car I've seen offered as a jackpot.
The 1957 Chevy was once as American as apple pie. Many virgins were sacrificed in that voluminous backseat. You could probably have a threesome back there!
I tried to buy a '57 Chevy in high school but my daddy barked "git dat piece 'o crap outta da yard." In those days it was just an old car and not a classic.
After that brief trip down memory lane, I slid my Jackson in the slot machine and spanked the button. No cigar but the nostalgic buzz was worth the toss and a picture.
EOS 40D and EF-s 17-55 2.8 IS USM
---
©Copyright 2008 by Peter Kun Frary | All Rights Reserved