Peter Kun Frary | Photographer
---
Red Barn & Triple George Neon | Las Vegas NV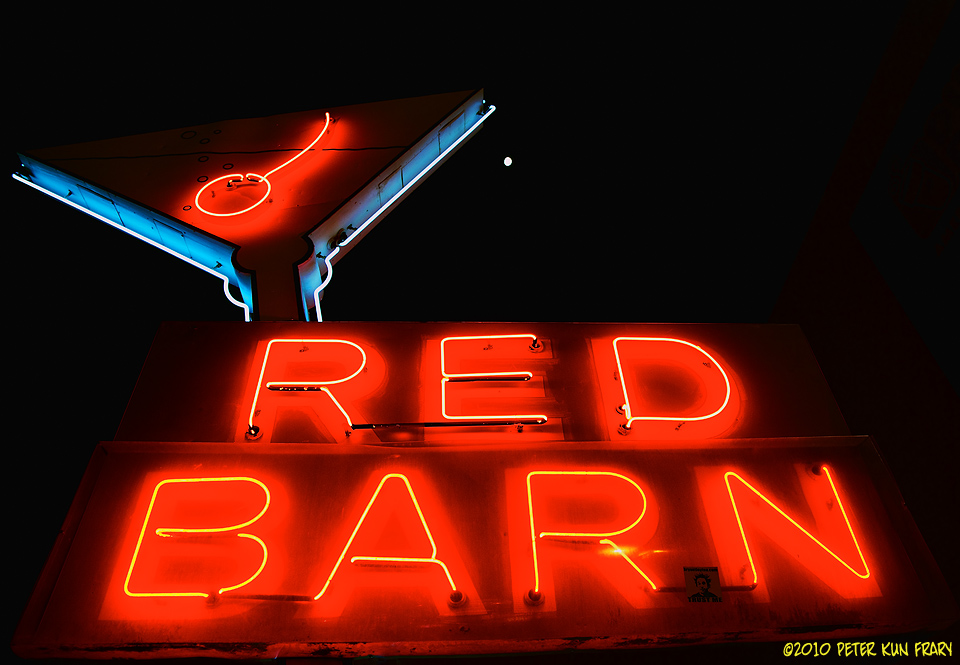 Part of the Neon Museum exhibit that was once near Fremont and Third Street. The sign looks a little "soft" due to the scratched plastic protective panels. The white blob in the upper center is the moon. Red Barn was removed in 2011 after being vandalized.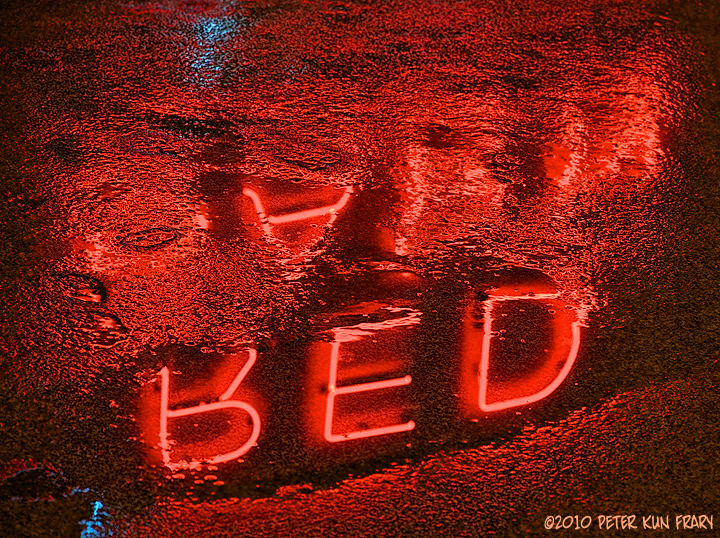 The puddle reflection is almost as nice as the real deal.
EOS 7D & EF-S 15-85 3.5-5.6 IS USM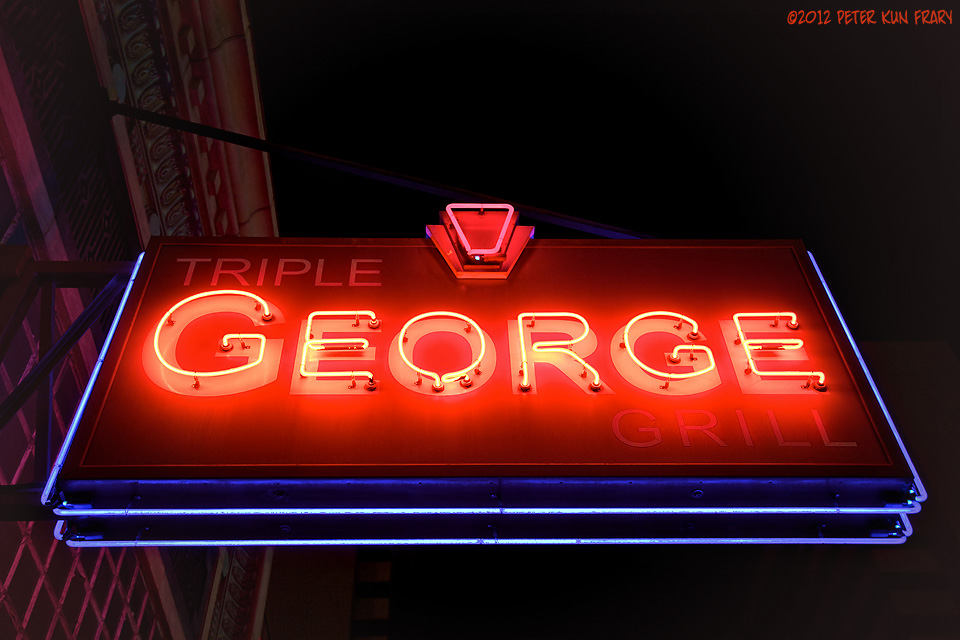 The Triple George Grill is on Third Street across from Lady Luck.
EOS 5D2 & EF 24-105 4L IS USM
---
©Copyright 2010-2012 by Peter Kun Frary | All Rights Reserved