Peter Kun Frary | Photographer
---
Fremont East | Las Vegas NV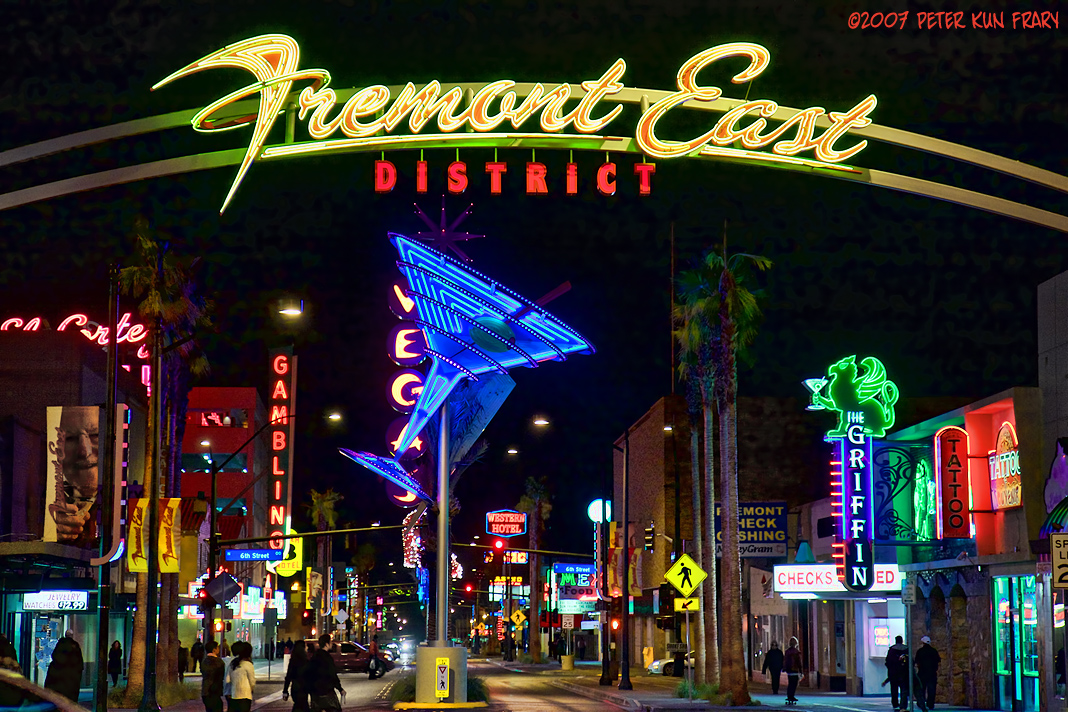 Fremont East is the "other" Fremont, i.e., evil twin of Fremont West. Tattoos, ladies of the night, contraband, pawn and greasy eats galore. EOS 40D & EF-s 17-55 2.8 IS USM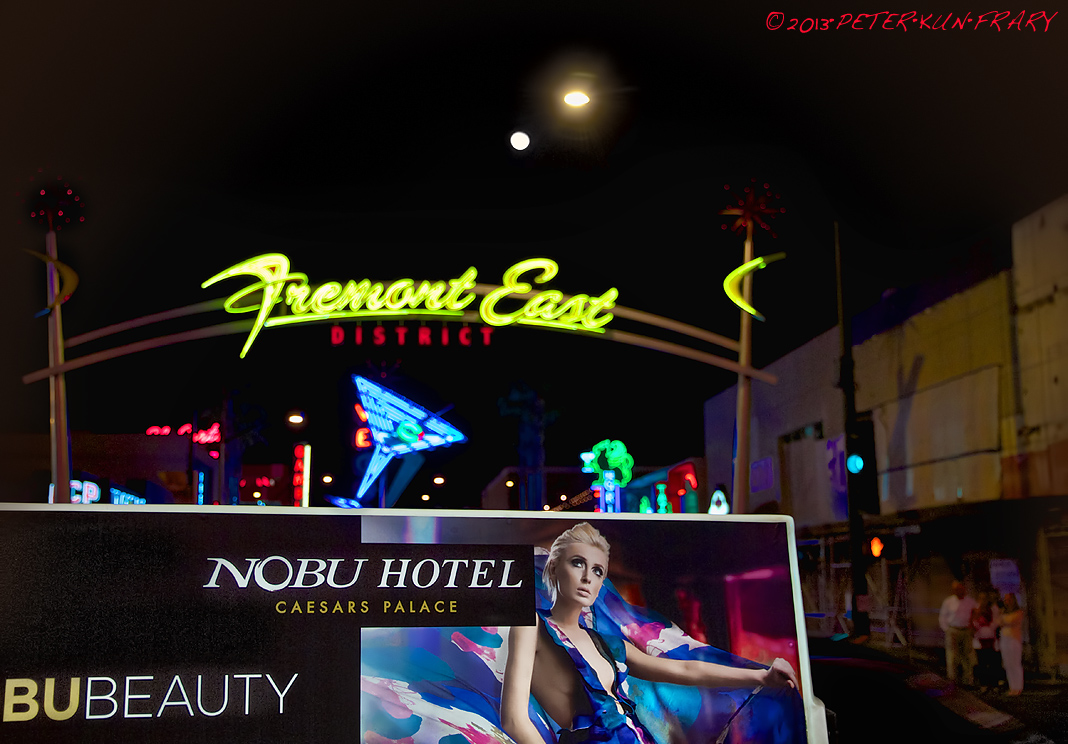 EOS 7D & EF-s 15-85 3.5-5.6 IS USM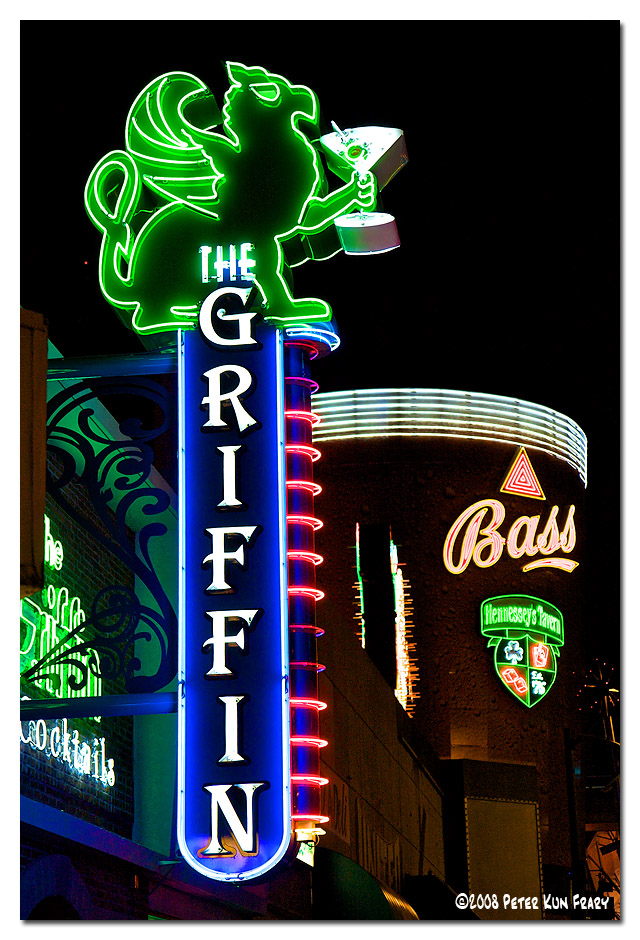 The Griffin (EOS 20D & EF-s 17-55 2.8 IS USM)
In fairness, Fremont East has been becoming increasingly upscale and artsy during the past 5 years due to Neon Museum displays and new development. Fremont East is starting to look like classic downtown Vegas of yesteryear (sans Fremont Street Experience).
Much of Vegas appears as a dusty and faded façade during the day. All is revealed in the 115 degree heat of the summer sun. Beguiling in the shadows but not so enticing in the light.
The Neon Kingdom really comes to life under the cover of darkness. Night forgives all and is when that "what happens in Vegas, stays in Vegas" fantasy is nigh. You are whom you say you are and can do anything if you have the greenbacks.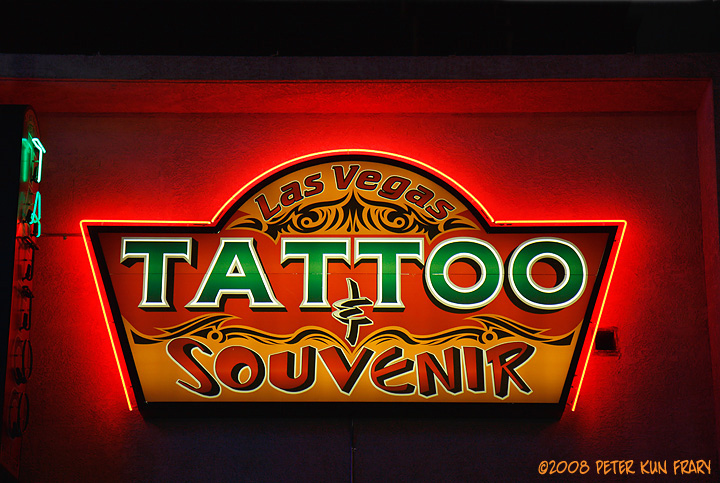 Tattoo & Souvenir (EOS 40D & EF-s 17-55 2.8 IS USM)
Twilight and darkness are ideal times to catch the sights, people watch and, foremostly, take pictures. Although night, it isn't very dark on the Strip or Fremont Street. Most of the time I merely use ISO 400-640 and F4 and get sharp images. Of course you can't use flash if you want the neon to glow.
---
©Copyright 2007-2013 by Peter Kun Frary • All Rights Reserved