Peter Kun Frary | Photographer
---
Martini Neon | Las Vegas NV
Upskirt view of a martini neon display in East Fremont. That's a gibbous moon on the left.
EOS 7D and EF-s 15-85 3.5-5.6 IS USM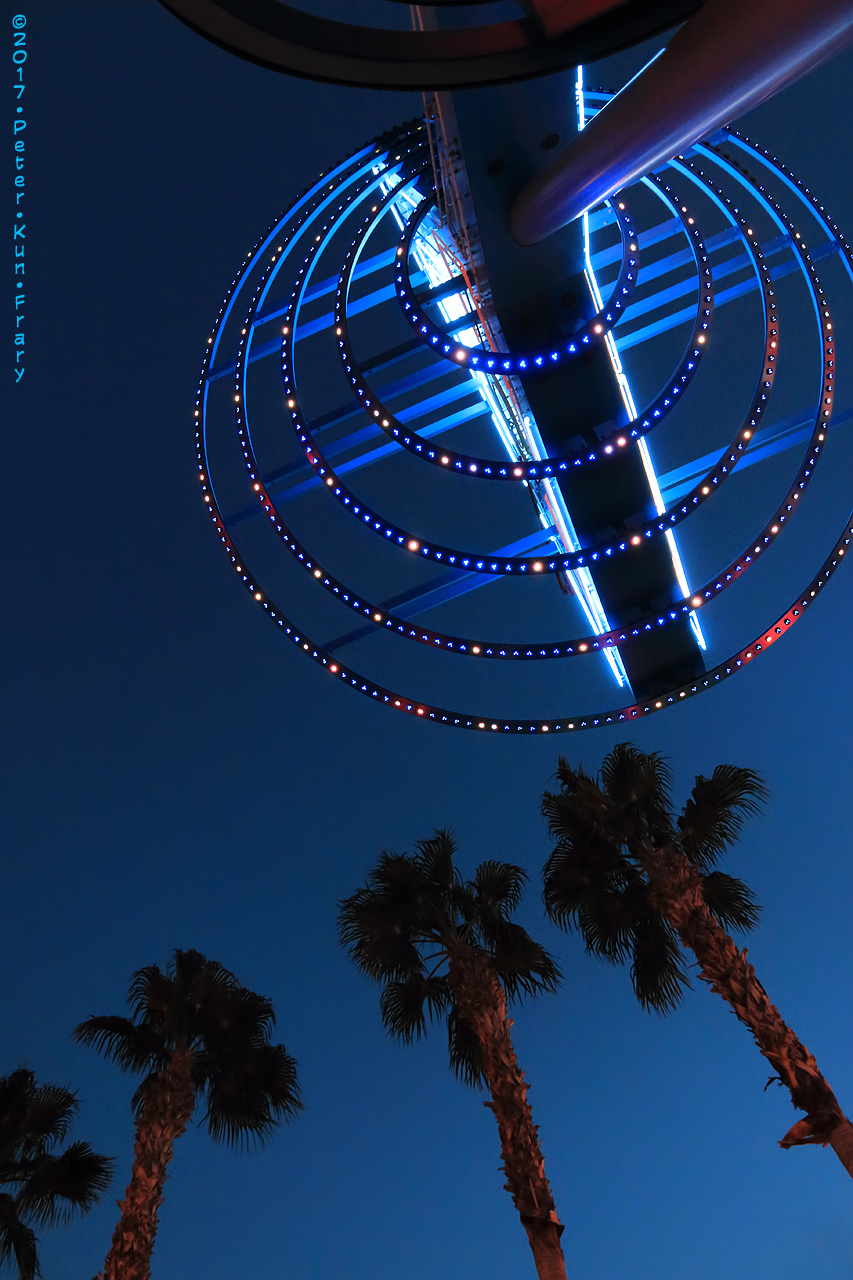 This neon sign is an eyesore during the day: dirty, faded and industrial. At night it's a glamorous beacon and, in my head, a gateway to distant galaxies. From beneath it appears dark and menacing. Out front it looks like a pulsating martini complete with olive.
EOS 70D and EF-s 15-85 3.5-5.6 IS USM (above and below)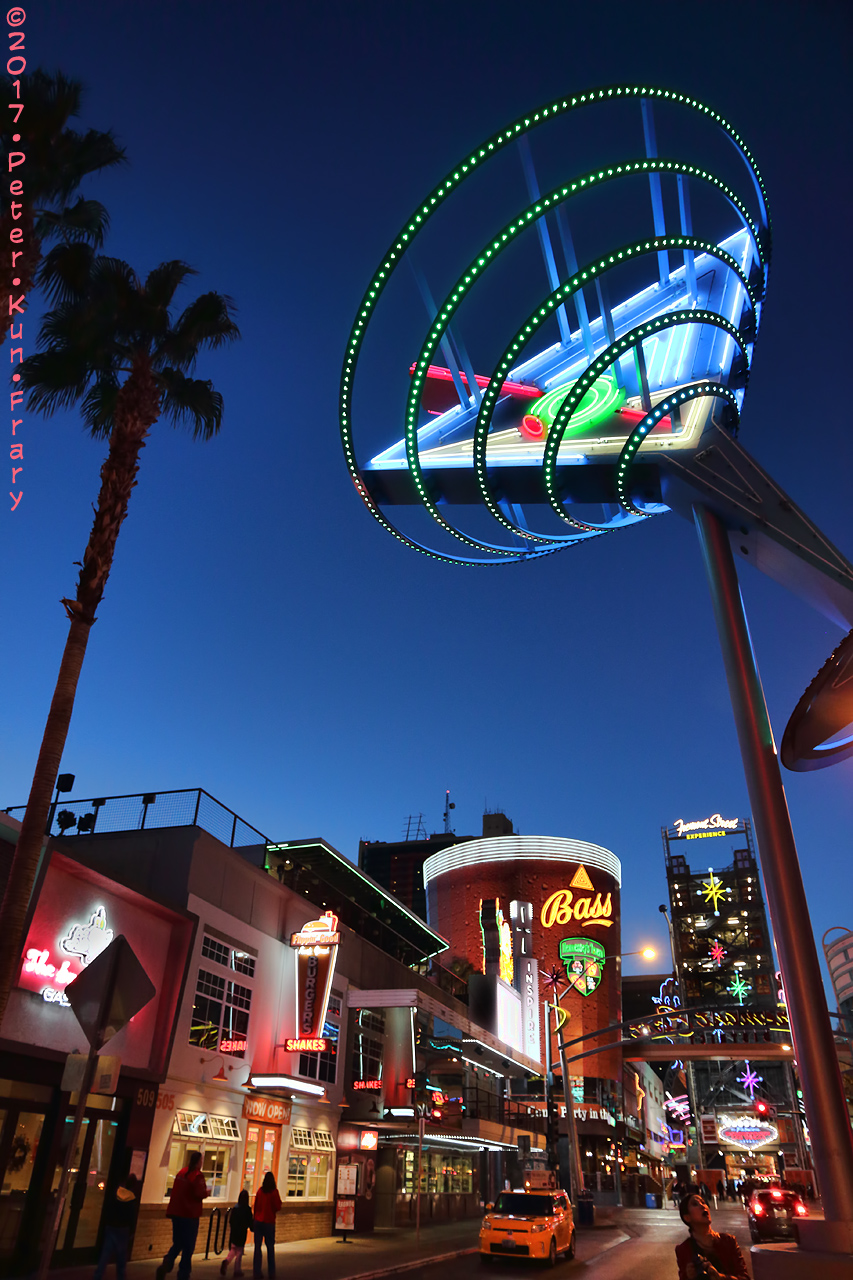 ---
©Copyright 2010-2017 by Peter Kun Frary | All Rights Reserved