Peter Kun Frary | Photographer
---
Fremont Street Experience | Las Vegas, Nevada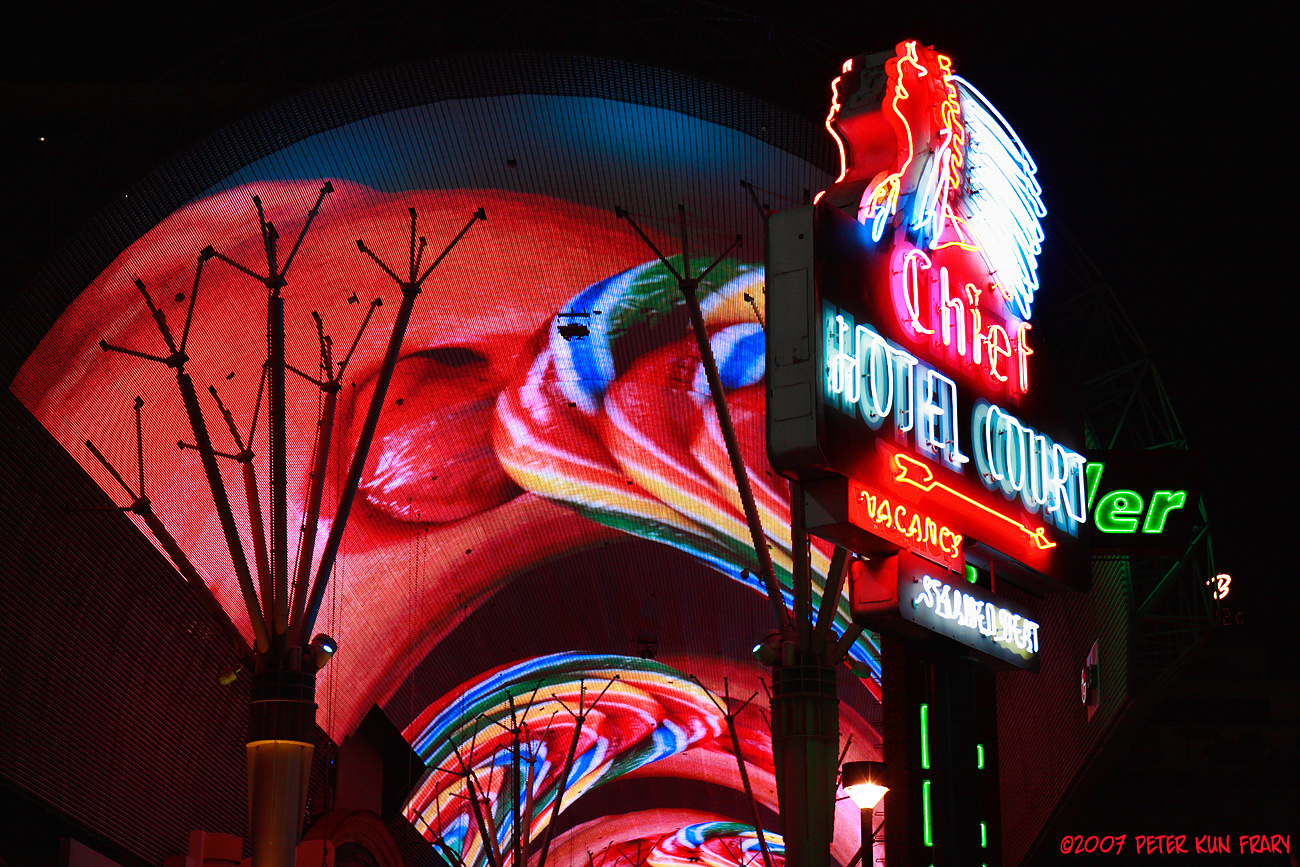 The Fremont Street Experience in downtown Las Vegas in full swing with a four-block long video display and eardrum busting sound system. The Neon Museum signage on Fremont was once a plentiful but many of the displays disappeared 2012 and 2013. The Chief Hotel Court neon pictured here is long gone.
These displays are part of the Neon Museum, a non-profit organization charged with the collection and exhibition of classic Vegas neon signs. EOS 40D and EF-s 17-55 2.8 IS USM.
EOS 20D and EF-s 17-55 2.8 IS USM.
---
©Copyright 2007-2008 by Peter Kun Frary | All Rights Reserved