Sirui K-20X Ball Head
Petite Head for Travelers
Peter Kun Frary
.
---
.
I love to travel but hate lugging around my big bruiser Manfrotto tripod. Thus a petite Gitzo Series 1 Mountaineer (G1028) and G1177M ball head lived in my carry-on for years. The G1177 head lacks a separate pan lock, and I needed one for panoramic stills and video pans. I bought a Sirui K-20X and mated it to my old Mountaineer, aiming to create the perfect travel and hiking tripod. I carried that rig around the Pacific Northwest for a few weeks and here's what I thought of the K-20X.

Shepherd's Dell | Columbia Gorge | Canon 80D, Sirui K-20X and Gitzo G1028
Construction
Most parts are machined aircraft aluminum and stronger and lighter than cast components (pot metal). This 90mm tall head has an attractive satin (semi-gloss) enamel and appears very durable. Without a plate, it weighs 395g, slightly heavier than the similar sized SIRUI G-20X (320g). The base is 68mm in diameter and tapped for a 3/8 inch tripod mount thread.

Sirui K-20X in the wilds of Washington
Movement Controls
The larger the ball the smoother the roll and the finer the control, and this 38mm ball is extra jumbo for a small head. Operation is simplicity incarnated: a single large knob controls ball drag and lock. The ball locks tight with my EOS 6D and EF 70-200 4L IS USM, even at a steep angle in the drop slot. The K-20X sports an independent panning function with lock knob.

In the photo below, the large knob on the lower left controls ball tension whereas the small lower knob locks/unlocks panning. The head's bottom is inscribed with degrees, allowing precise rotation for macro and panoramic shooting.
Clamp
The K-20X clamp is Arca-compatible and sports smooth knob action and a safety pin with push button release (red button on the side of the clamp). The pin lodges in the bottom of milled plates, preventing the works from siding out if you neglect to fully tighten. The spring loaded pin remains retracted if your plate bottom isn't milled. Unfortunately, this clamp is incompatible with safety stop screws on small plates, 60mm or less, due to a lack of grooves or cutaways on the clamp top. The workaround is to remove safety stop screws. Safety stop screws on larger plates work fine but, of course, these plates must be top loaded. My 90mm long RRS L-plate is okay since screws have clearance on both sides of the clamp.

The bubble levels on the top and side of the clamp are larger than most head levels and handy if you shoot panoramic photos: level the tripod with the ball, mount a nodal plate and you're ready to go.

Plate Compatibility
All of my Arca compatible plates—RRS, Sunwayfoto, CamAdapter, Promedia and Kirk—can top load and tighten down securely. My 140mm Neewer nodal plate also fits perfectly. As mentioned above, safety stop screws on smaller plates need to be removed. The included universal plate, while of decent quality, lacks a hand strap loop or anti-twist flange, so I suspect most buyers will prefer a fitted or dedicated plate on their camera or lens foot.

Sirui K-20X holding a Canon Rebel SL1 and EF-s 17-85 4.0-5.6 IS USM
Using the K-20X
With a little practice, I could easily top load the clamp by feel in the dark: open clamp, sit camera with plate in the slot and tighten. The mounting process takes 5 or 6 seconds. I wish the clamp knob was a little larger but the ribbed rubber makes for a sure grip. Fast free form head adjustments were also a snap: loosen tension knob while looking through the viewfinder, move it any direction and lock when satisfied with the composition. The lock is firm and has little or no "settle" with my gear.
Without a camera in the clamp, the ball feels somewhat tight at the loose setting. However, once a camera is mounted the mild resistance makes for smooth but lightly dampened movements. The slight dampening also helps prevent the load from suddenly flopping over during adjustment. Likewise, panning feels stiff without a camera but pans smoothly under load.

In the video below, Columbia River Gorge, I shot horizontal pans with a Canon 80D mounted on the Sirui K-20X. Obviously the K-20X is not a video head, lacks a handle and vertical pan, but works for horizontal pans in a pinch. A clamp with screw-in handle would allow smoother pans but then that's why they make dedicated video heads.
Final Blurb
The K-20X was ideal for hiking, travel and shooting waterfalls and streams waves with my 80D and EF-s 18-135 3.5-5.6 IS USM or EF 70-200 4L IS USM. One to 30 second exposures were pin sharp. Although Sirui claims 55 lb payload capacity, we know that's grossly optimistic. I wouldn't trust a camera in the drop slot that's heavier than 7 or 8 lb.

All in all a well designed lightweight ball head for a medium sized DSLR or mirrorless with modest telezoom or prime: excellent fit and finish, smooth operation, rock steady, lightweight and reasonably priced.

Finally, please help support this website by purchasing this item at Amazon.
Trillium Lake | Canon 80D, Sirui K-20X and Gitzo G1028

Specifications

• Knobs for Pan, Tilt and Tension

• 55 lb Load Capacity (claimed by Sirui)

• "One size fits all" Quick-Release Plate included

• Arca Compatible Clamp for Quick Release

• 360-degree panoramic rotation with scale

• Bubble level in horizontal, vertical and radial axes

• 38mm ball

• Constructed of machined aircraft aluminum

• 90mm height | 68mm diameter base | 395g

• 3/8" tripod mount

• Stash bag

• Price: $125

Sample Images | Click to enlarge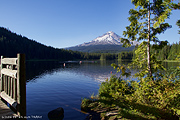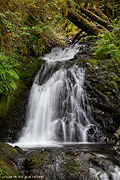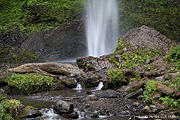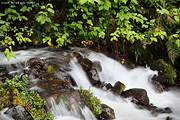 08/12/2016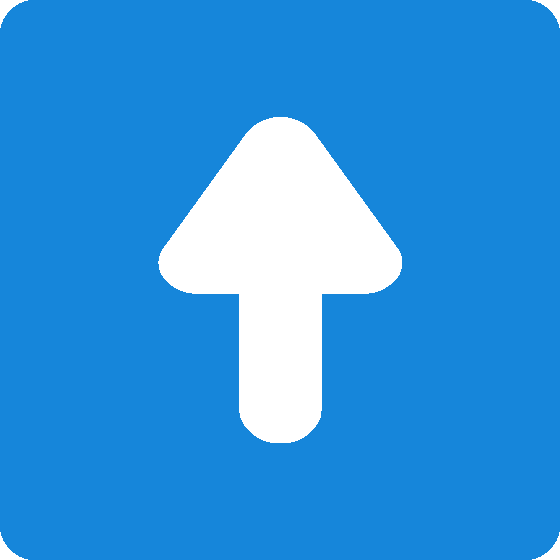 ©Copyright 2016 by Peter Kun Frary | All Rights Reserved