Peter Kun Frary | Photographer
---
Muir Woods | Southwest Marin, California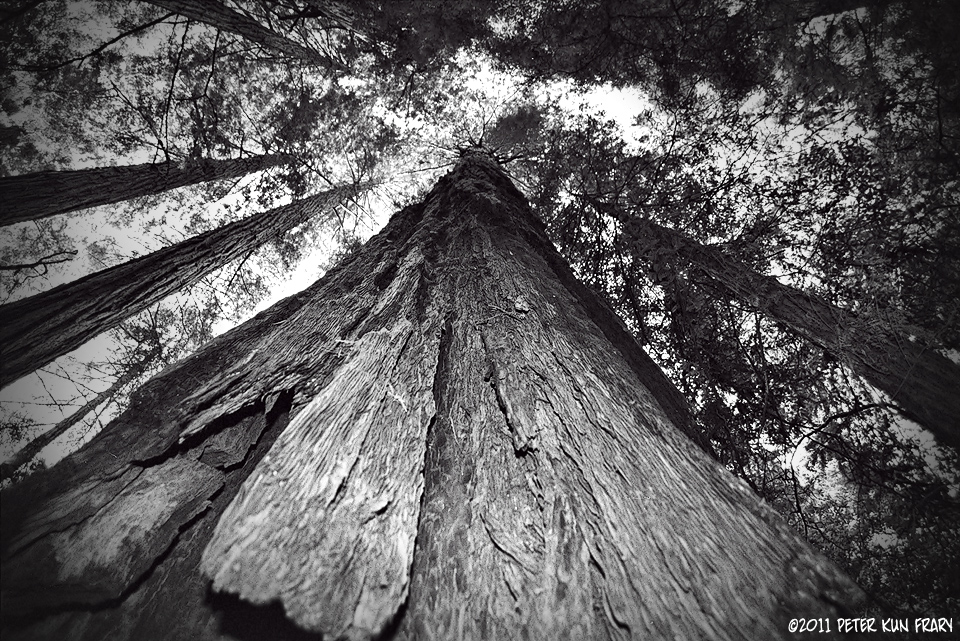 Muir Woods National Monument is on the Pacific coast of southwestern Marin County, just off 101 ("Redwood Highway") and a few miles north of San Francisco.
I've only been to Muir Woods once and it was choked with tourists, albeit still hauntingly beautiful. Bring the widest lens you can muster as these redwoods are as tall as skyscrapers.
It crossed my mind this old redwood trunk could make a lot of great classical guitar soundboards. Imagine playing a guitar with wood of the same vintage as Jesus or Charlemagne. That guitar will definitely warrant woolly mammoth ivory for the nut and saddle!
Elan 7E, EF 24-85 3.5-4.5 USM, Fuji NPH 400
---
©Copyright 2011 by Peter Kun Frary | All Rights Reserved