Peter Kun Frary | Photographer
---
Bridge at MacKerricher State Park | Fort Bragg CA
I'm not a morning person but rose with the chickens to beat the fog and take a few snapshots. Within a half hour the coast was blanketed with a chilling layer of thick fog.
This huge canyon was carved out by Pudding Creek and is found in MacKerricher State Park. It's a mere trickle now but must have raged in the past, managing to cut through miles of rock.
EOS 5D2 & EF 24-105 4L IS USM
Footprints in the Sand
EOS 5D2 & EF 24-105 4L IS USM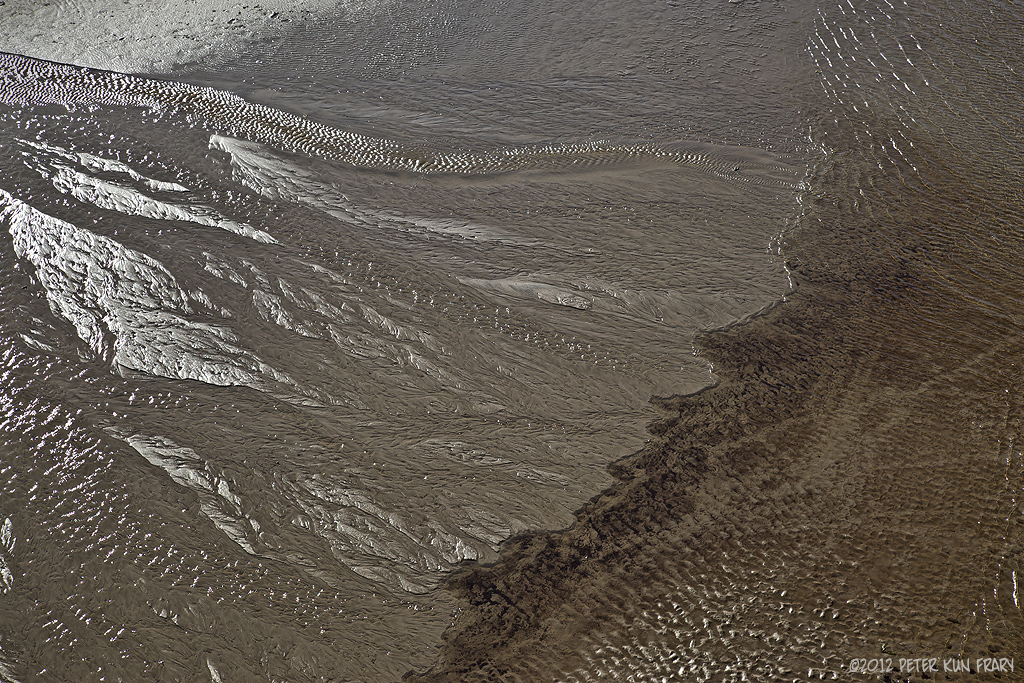 Pudding Creek Delta
The patterns in this scene are similar to any trickle running into a puddle. However this scene is huge as I'm shooting from Pudding Creek Bridge, a couple hundred feet above the canyon floor.
EOS 5D2 & EF 24-105 4L IS USM
---
©Copyright 2012 by Peter Kun Frary | All Rights Reserved