Peter Kun Frary | Photographer
---
Stone Lagoon School | Trinidad, California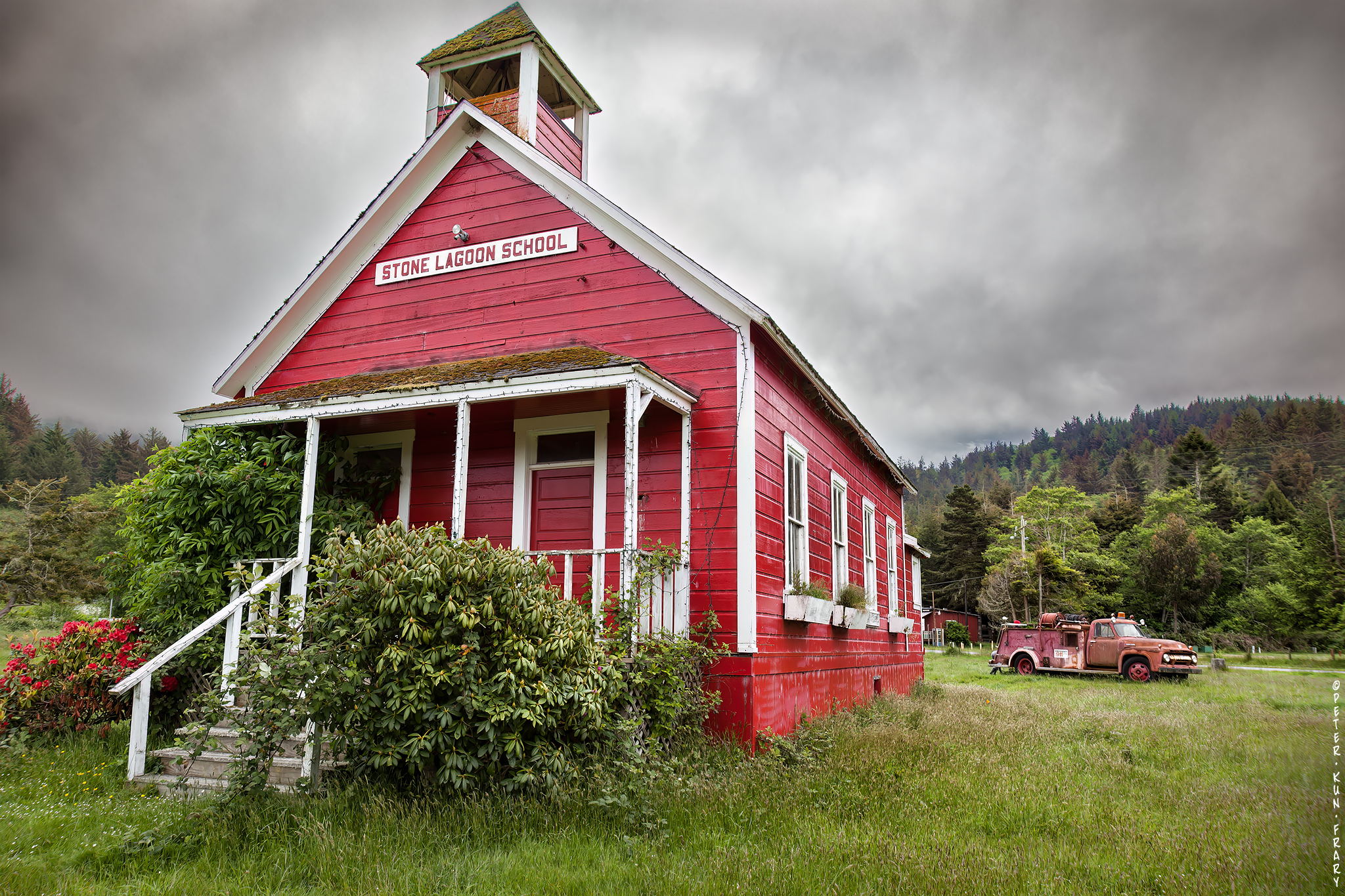 Stone Lagoon was strangely quiet: elk and dogs slept while rusting corpses of pickup trucks basked in fog. An ominous thought bubbled up to the surface: California's version of "Deliverance"?
EOS 5D2 & EF 24-105 4L IS USM
This one room school house opened in 1893. Surrounded by towering redwoods and cannabis, one can only imagine that holiday tradition of 4/20 originated here at Stone Lagoon.
In 1958, this humble house of learning closed its doors forever. Most of the students from this school are now wind in the trees. The only other one room school house I've seen is located on Highway 14, heading east from Campus, Washington.
EOS 5D2 & EF 24-105 4L IS USM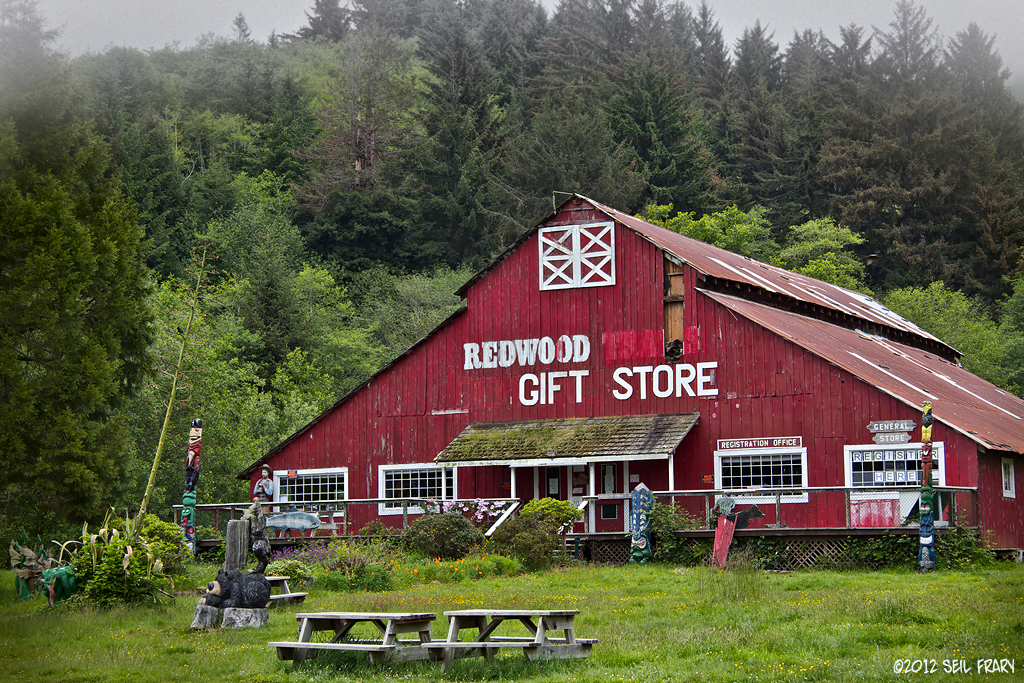 Redwood Gift Store at Stone Lagoon.
EOS 60D & EF 17-85 4-5.6 IS USM (photo by Seil Frary)
Wooden Indian at Stone Lagoon
Humboldt county is the weed capital of the USA, so Stone Lagoon is a fitting name. However, I was expecting weed tokers, new age hippies and tree huggers, not a rustic tumble down nook in the road with random rednecks and a trailer park. Whatever, this was one of the most photogenic tourist traps in Northern California and I enjoyed squeezing that shutter button.
EOS 60D & EF 17-85 4-5.6 IS USM (photo by Seil Frary)
How Did I Get Here?
While blazing up 101 in rural Humboldt county a herd of dozing elk suddenly caught my eye. They were placed to get you to slow down and motor into Stone Lagoon's tourist trap: gift shop, trailer park, museum, coffee hut, horseback riding, et al. Not a bad gimmick!
EOS 5D2 & EF 24-105 4L IS USM
---
©Copyright 2012 by Peter Kun Frary | All Rights Reserved