Peter Kun Frary | Photographer
---
Last Light at Bandon | Bandon, Oregon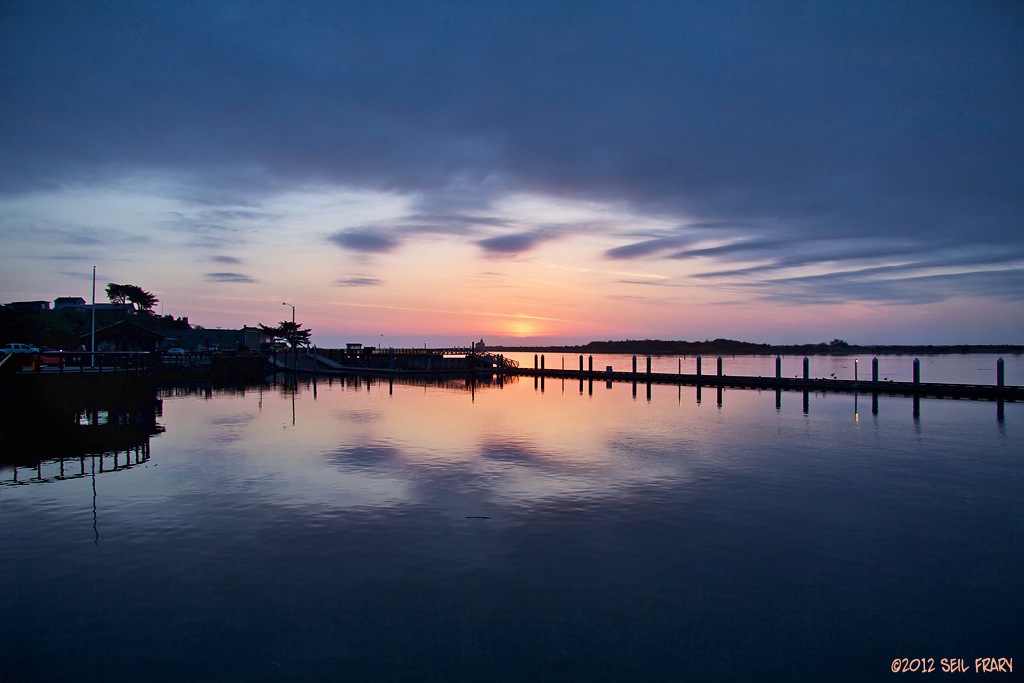 Sol's final act left the sky cool blue with just a hint of his crimson heart.
Methinks I see the reflection of a panda in the water.
EOS 60D & EF 17-85 4-5.6 IS USM (photo by Grace Seil Frary)
Abandoned in Bandon
Whenever I travel, I always take the obligatory shot out the hotel window. So here's the blue 'n lonely view of downtown Bandon. And, yes, every shop closes by sundown...
---
©Copyright 2012 by Peter Kun Frary | All Rights Reserved