Peter Kun Frary | Photographer
---
Yaquina Bay Bridge | Newport OR
Old bridges are one of the things that make the Pacific Coast Highway a great experience. Many of these bridges date from the early 20th century and sport Art Deco design elements. Save for the speeding boat and condos, this scene hasn't changed much in eight decades.
EOS 5D2 & EF 24-105 4L IS USM
A few miles south I acrossed the North Bend Bridge. This image came out pretty good for being shot through the windshield of a moving rental car.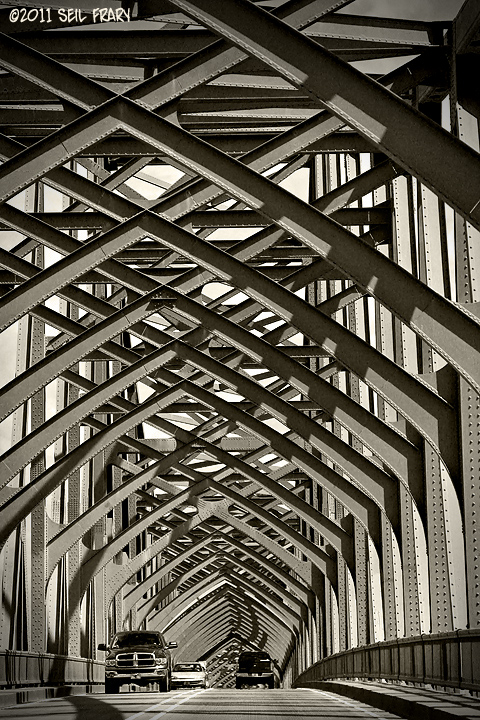 EOS 60D & EF 17-85 4.0- 5.6 IS USM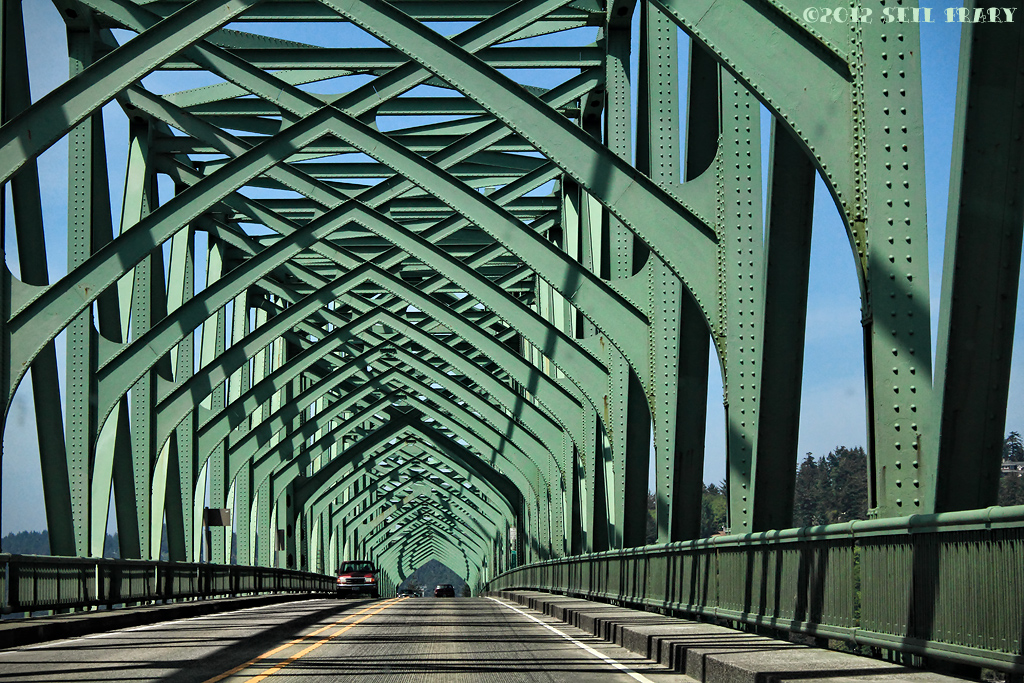 EOS 60D & EF 17-85 4.0- 5.6 IS USM
---
©Copyright 2011-12 by Peter Kun Frary | All Rights Reserved