.
Manfrotto 500 Video Head


MVH500AH Review
Petite Fluid Head for Travel
Peter Kun Frary
.
---
.
The MVH500AH is a medium duty fluid head aimed at the travel and amateur video markets. The flat bottom fits standard photographic tripods (3/8" thread) and has a wide platform for DSLRs, making it a good choice for photographers dabbling in video production.

Manfrotto MVH500AH Video Head | Canon EOS 80D | Sunwayfoto DDC-50L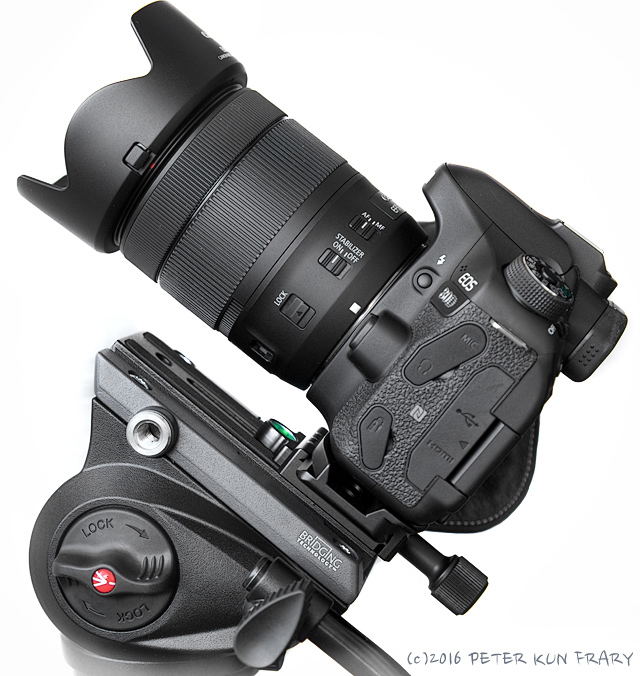 Build

My first impression was this head is well made: cast aluminum fittings, removable panning handle, large vertical lock, small horizontal lock and a giganormous quick release (5.5") plate make for an impressive package. A few spins and the MVH500AH was mated to the 3/8" bolt on my Manfrotto 190. Once balanced--slid plate slightly forward--it held my Canon 80D with EF-s 18-135 3.5-5.6 IS USM perfectly and delivered silky smooth pans. Although drag is fixed, resistance is ideal for pans from 10mm to 200mm on APS-C and smoother than my larger and more expensive Manfrotto MVH502AH video head.

Manfrotto MVH500AH | Canon EOS 80D | Sunwayfoto DDC-50L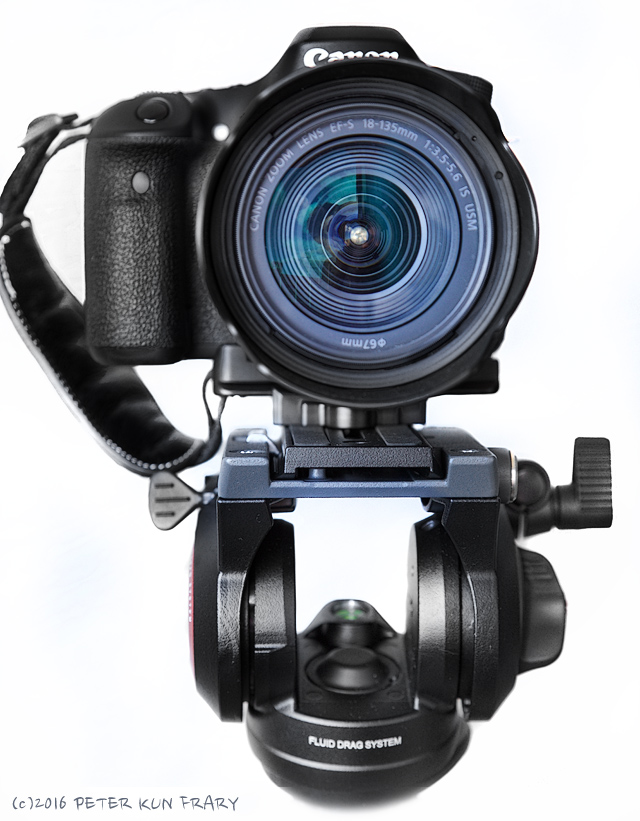 The pan handle is comfy and provides plenty of leverage, making it easy to grip and steer. One thing I appreciate is the panning handle is not only adjustable for angle, but can be mounted on the left or right side. I'm right-handed but prefer panning with my left-hand, using my right-hand to work camera controls.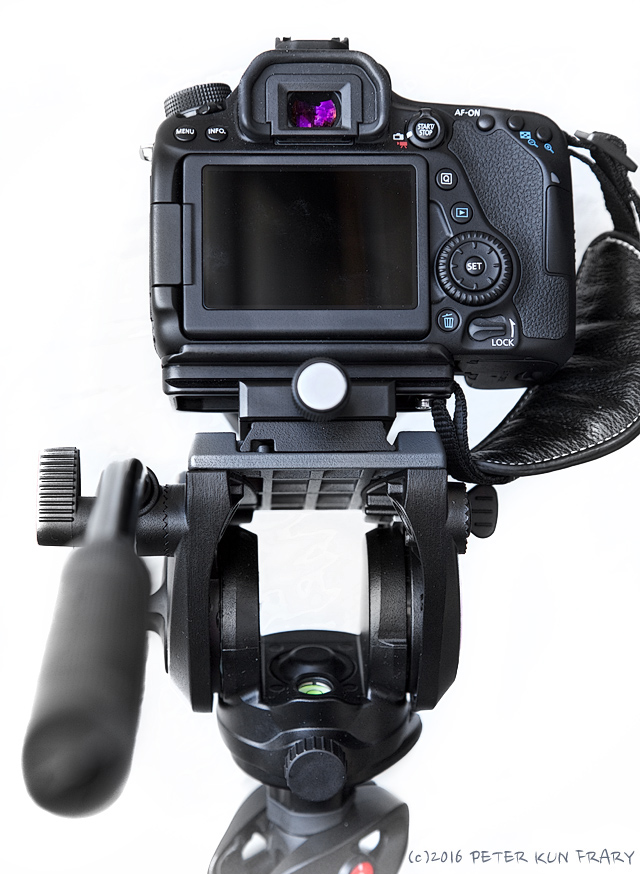 Quick Release

The 500 sports a Rapid Connect (Q5) quick release and includes a single 500PLONG plate. The 500PLONG is the long (140mm/5.5") version of the 501PL plate. It's ungainly on a DSLR and obviously designed for the long and narrow form factor of pro camcorders. However, it's designed to slide in the clamp like a rail, allowing it to be positioned for optimal balance.

If you own the older 501PL plate, it still fits in the 500 albeit two inches shorter. And the 500PLONG fits in the smaller 577 clamp used on 501 and 701 heads.

Rapid Connect is a misnomer since mounting the 500PLONG takes multiple steps: angle in plate from above, snap in, position for best balance and, finally, tighten the thumbscrew to lock. Tabs prevent the plate from sliding out of the clamp if you forget to lock it. To release, unscrew the lock lever and press the release tab while lifting the rig out. Not quick but secure and easy to rebalance after a lens or camera change.

MVH500AH Video Head | Sunwayfoto DDC-50L 5 AS compatible clamp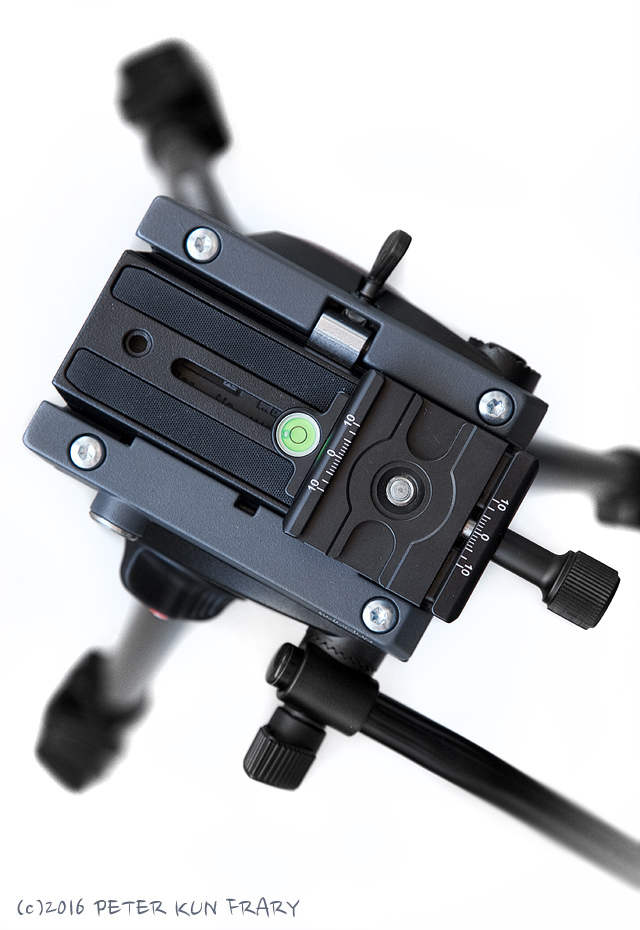 I use the Arca-Swiss (AS) quick release system on my other heads. So I installed an AS compatible clamp on the 500 by mounting it on the 3/8" stud of the 500PLONG, giving me an easy to use quick release. Best of all, I can leave an AS plate on my camera and mount it on any of my heads without swapping plates. And, yes, mounting/removing the camera is faster with the AS clamp but I can still slide the 500PLONG for optimal balance.
Manfrotto MVH500AH Video Head | Photo courtesy Manfrotto Inc.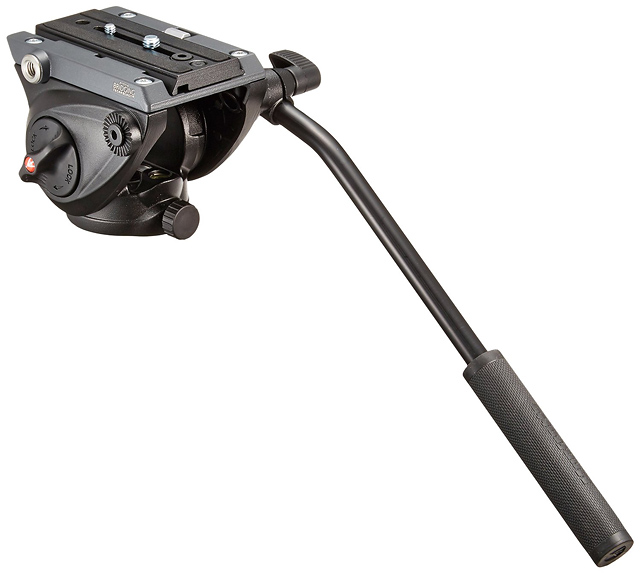 Gotchas

Unlike most other Manfrotto video heads, plates for the 500 can't be slid in. Instead, they snap in from above at about a 20 degree angle. Snapping in the plate is more difficult and slower compared to sliding in, especially with larger lenses and accessories attached to the camera. However, since I use an AS compatible clamp the before mentioned is a moot point for me.

The extremes of the tilt befuddle me: if I release my grip on the panning arm at the lowest or highest point of the vertical pan, the head is deflected in the opposite direction as if spring loaded. Of course I can simply hold the panning arm or lock it down but other positions in the pan-path hold position. The spring loaded vertical axis also means I must remove the pan handle for storage since the head doesn't like to be locked down at 90 degrees. I'm not sure if this is a feature or defect but my Manfrotto 128LP fluid head simply sits there instead of recoiling and doesn't need to be locked or held. If this is a feature, maybe it's supposed to keep a heavy rig from suddenly crashing to the extreme of the vertical pan?

Waltz Op. 55 No. 3 (Sor) | Manfrotto MVH500AH Video Head
Final Musings

The 500 is sold ala carte so obviously you must supply a tripod. It's a perfect match with the Manfrotto 190 tripod series and the pair fit nicely in a Manfrotto MBAG75PN Tripod Bag with a little room to spare. While not a light combo it's a reasonable carry to gigs and much easier on my shoulder than the MVH502AH head and 055 tripod.

Manfrotto MBAG75PN Tripod Bag | Photo courtesy Manfrotto Inc.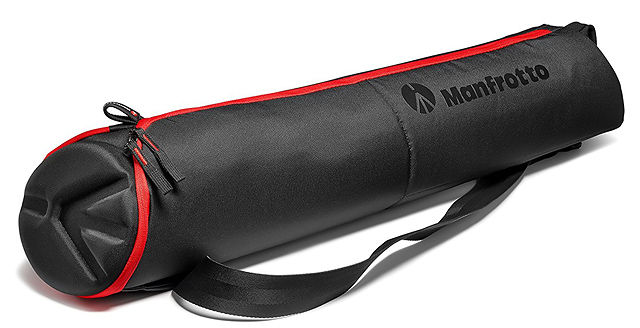 The 500 is almost perfect but, if I were to give the designers a grade, it would earn an A-. However, it nails the important things: silky smooth pans, easy to balance, stable, and great fit and finish.

Finally, please help support this website by purchasing this item at Amazon.
Manfrotto 500 Specs

• Material: aluminum
• Tilt Drag fluid cartridge with fixed drag
• Pan Drag fluid cartridge with fixed drag
• Easy Link connector (3/8") for attachment of accessories
• 500PLONG, large sliding plate (5.5") for balance adjustments
• Ball-bearing drag for smooth movements
• Tilt range -70° / +90°
• Max Payload: 11.02 lbs
• Counterbalanced payload: 5.29 lb
• Height: 4.13"
• Weight: 2LB
• Attachment: 3/8" socket
• Country of origin: Italy
• Price: $169

10/13/2016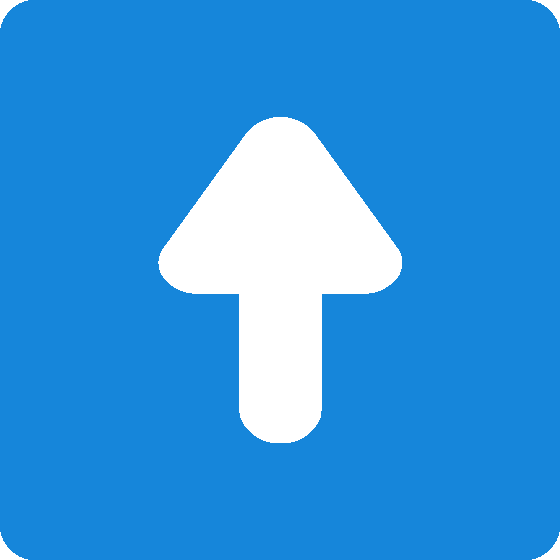 ©Copyright 2016 by Peter Kun Frary | All Rights Reserved