Manfrotto MH054MO

Ball head Review
Stable, Smooth & Beautiful!
Peter Kun Frary
.
---
.
Ball heads are ideal for still photography because they allow quick setup and free movement in all directions. It's my first choice for macro and landscape. Panning heads—the type used by most video shooters—allows movement only along the vertical and horizontal axis, so ideal for video panning but a PITA for most still photography.
July 4th 2017 | EOS 70D/EF-s 55-250 4.0-5.6 IS STM | Manfrotto MH054M0 head and 190 tripod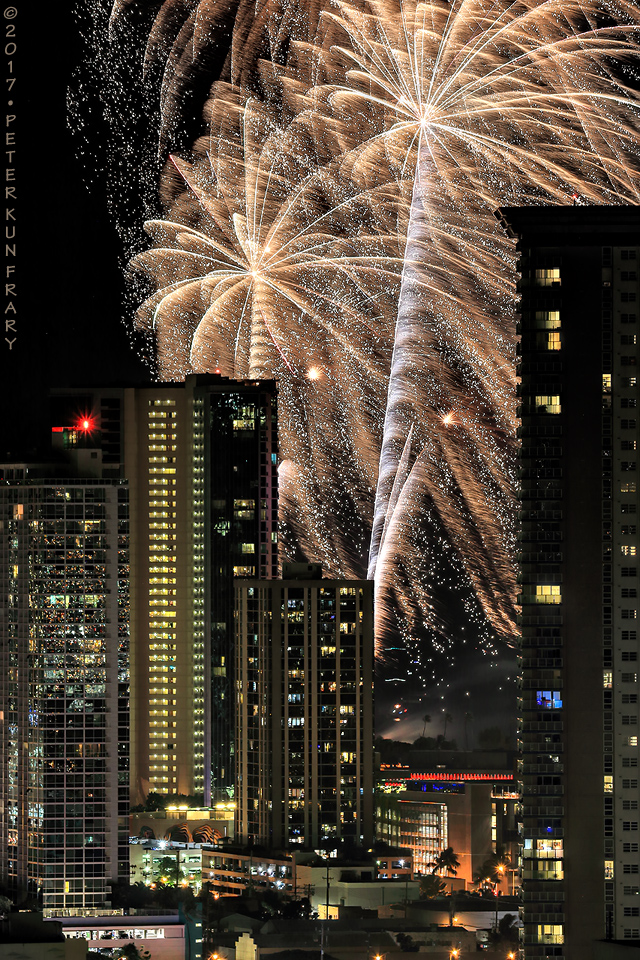 The MH054M0 is the traditional (non-quick release) version of the 054 ball head series with a fixed disk platform and ¼ tripod screw. Buy this model if you prefer a simple screw mount or plan to install an AS (Arca-Swiss) compatible clamp. It's also available with the Q2, Q5 and Q6 quick release systems albeit at a higher price. I converted my 054 to an AS compatible quick release system. You can read about the conversion process here.
Manfrotto MH054M0 | Photo courtesy Manfrotto Inc.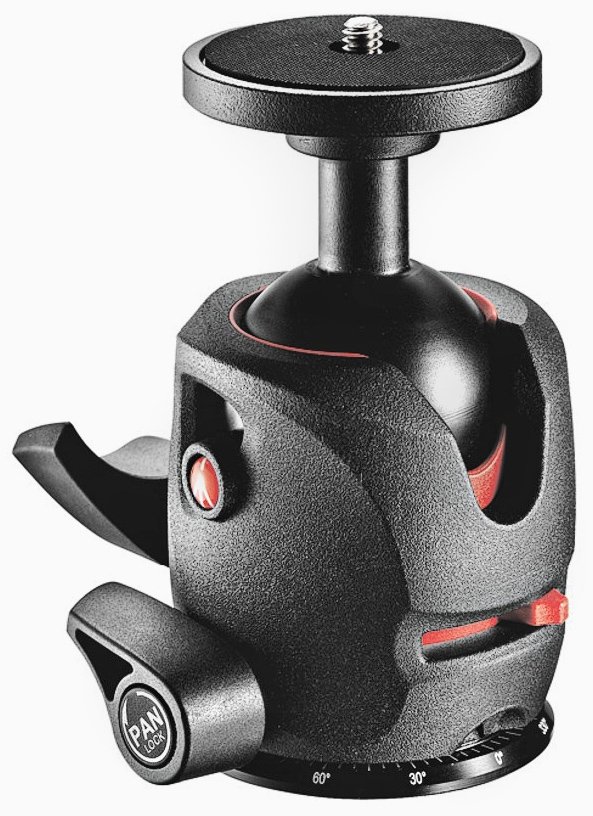 Manfrotto's past head designs were conservative and industrial in appearance. The 054's sculptured look with red accents heralds a new design ethos and I think very handsome. The medium gray color (smoke) housing finish sports a crinkle texture with tiny metallic specks. The smoke hue is attractive and perfectly matches their carbon fiber tripods. The finish is durable and reasonably scratch resistant.

The bottom is tapped for an 3/8 inch tripod mount thread (1/4 inch adapter included). The top platform has a 1/4 inch bolt for mounting a camera.

A pretty piece is nice but heads are about stability, smoothness and durability. Most of metal parts are cast magnesium for strength and minimal weight. Nevertheless, this is a beefy beast, and not far from junior shot put material. Not a good choice for a travel tripod but great when stability counts. I mounted it on a Manfrotto 190CXPRO4 (Manfrotto 190CXPRO4 4-Section Pro Carbon Fiber Tripod), a moderately light duty 4-section carbon fiber tripod. The combo weighs just over 4 LBs and is light enough for short hikes or botanical garden duty.

Timbuk2 PorkChop & Lumix GX1 | Ball heads like the MH054M0 are ideal for product shots.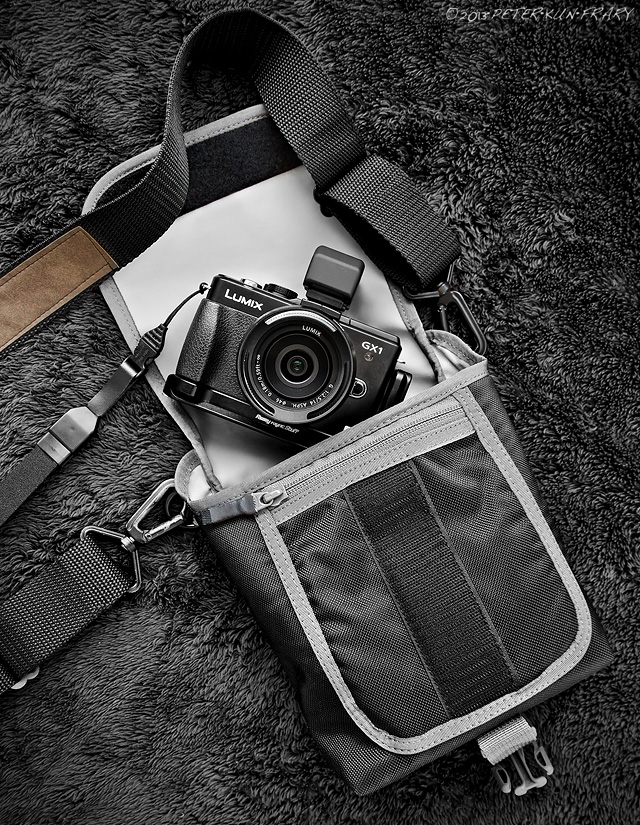 One of things that attracted me to this head was the oversized ball. Larger balls have smoother movement, are easier to adjust and foster stability. Manfrotto doesn't indicate ball size in their specs but it's about 40mm in diameter. And 40mm is huge for a Manfrotto design albeit RRS and other high-end heads sport 50mm or larger balls. This magnesium ball is coated with a Teflon-like plastic and sits in a cradle of similar material, probably to optimize smoothness. The result is this head is silky smooth and locks without drift with my 6D and 70-200 4L IS USM or 300 4L USM. It does not "settle" with moderate loads after locking, so I am pleased with mechanical performance. In fact, smoothness, stability and fine control of position are head and shoulders above my prior ball heads, e.g., Gitzo G1177M, Manfrotto 352RC and 496RC2.

A single large lever is used for locking the ball and a separate tension knob lets you tweak resistance. The third knob is for panning and, while panning is smooth and even, it is on the stiff side. The controls have a precise tight feel and none of the spongy and wobbly feel of the 496RC2 I owned before it. Also, each lever is sized differently so it's easy to operate by feel in the dark. I've lived with single and double lever ball heads for years; so having three controls takes getting used to but, ultimately, affords more precision.

Resettable Lever/Knob Positions

The pan lever can be repositioned by pulling outward and releasing at an optimal position, i.e., away from the bubble lever when tight. I positioned it so it's fully locked is at 3:00 and free turning is at 12:00. The pan control needs a quarter turn to go from loose to locked. There is absolutely no need to fully rotate the pan lever (it will fall out if you leave it too loose). And, yes, it stays put at the noted position unless you reset it. The main tension lever needs nearly a full rotation to go from loose to fully locked, so it's a little more tricky but I managed to position it so the short end of the lever is over the bubble lever when fully locked. Like the pan lever, there is no need for a full rotation. Problem solved!

Last Blurb

This head is the bee's knees: beautiful, stable, smooth turning, locks down tight and easily upgraded to AS compatibility. And, at $135, a darn good deal in this day and age. If you're considering an Arca conversion, look into the Hejnar Photo FM496RC2 clamp. It's the only integrated clamp that fits the double bosses and groove on the 054 series ball stem. However, you can also use a clamp with a standard boss, e.g., Sunwayfoto or RRS, by using the Desmond Boss Adapter (sold on Ebay and Amazon).
Hejnar Photo FM496RC2 Clamp adorns a Manfrotto MH054M0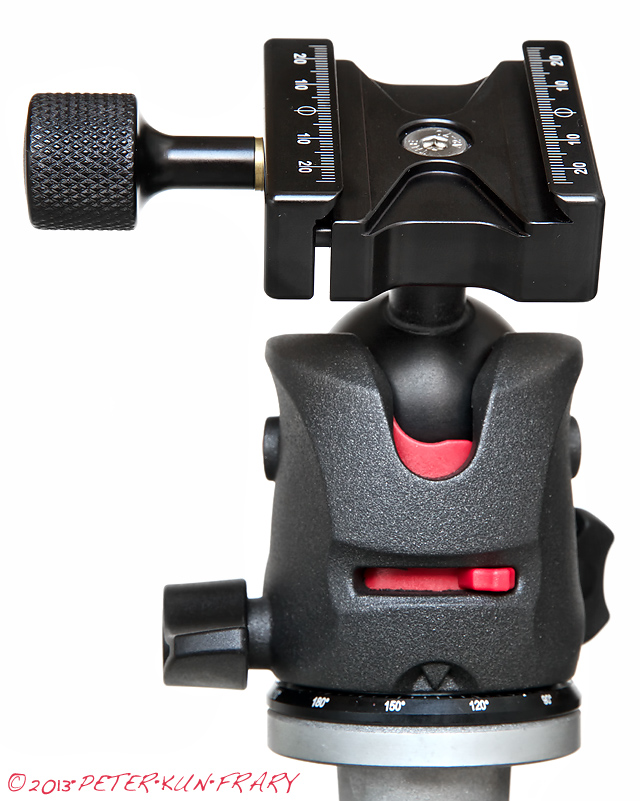 Manfrotto MH054M0 Specs

• Material: magnesium
• Panoramic rotation: 360°
• Attachment: 3/8'' female thread
• Lateral tilt: -100° / +40° head tilt
• Payload: 10 kg
• Height: 11 cm
• Weight: 535 g
• Plate type: fixed - with 1/4-20" and 3/8" screws
• Price: $135

01/21/2014 | Revised 12/27/2015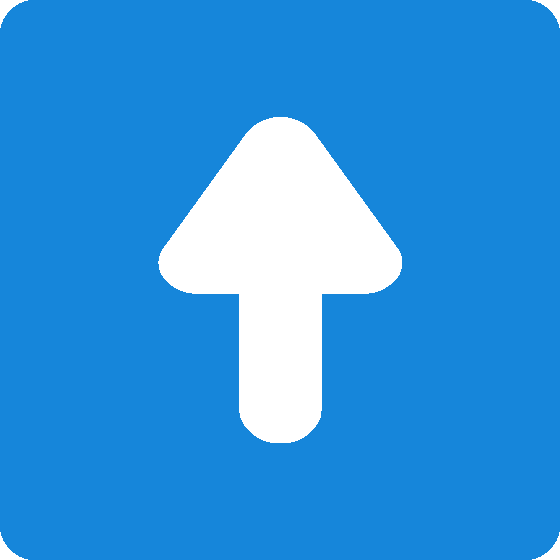 ©Copyright 2014-17 by Peter Kun Frary | All Rights Reserved