Little Creek Casino • Hood Canal WA
---
Peter Kun Frary | Photographer
I hadn't visited the Hood Canal for 5 or 6 years and was shocked to find Native American casinos. Vegas in the sticks! I was pounced on by security at the mere sight of my camera, so Indian Casinos are paranoid about photography, even smartphone photography. I'm not sure why as I shoot freely in Vegas casinos and there is nothing special or innovative about gaming in these backwoods joints. Gaming odds are tight compared to Vegas and Reno and no free booze for players. However, the food in the Little Creek was great and I stop for grinds when passing through. Enjoy the buffet, don't spend too much money on gaming and keep driving 101. The beautiful Hood Canal is the jackpot!
EOS 5D2 & EF 24-105 4L IS USM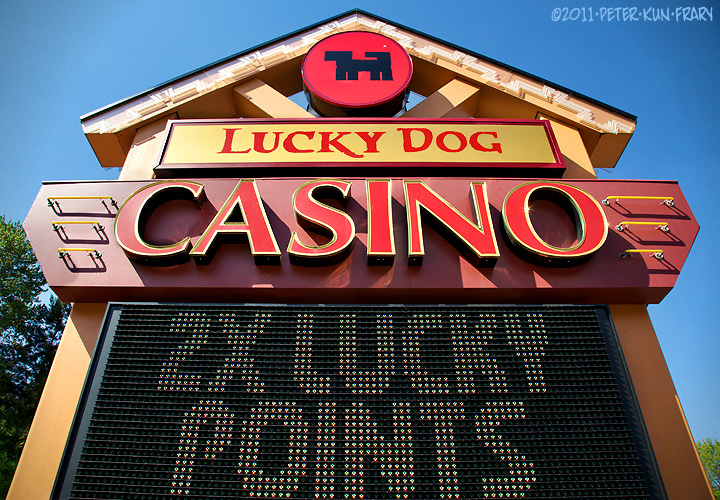 The Lucky Dog Casino lies a few miles north of Little Creek and was underwhelming, dog-less and not lucky. I used to buy firecrackers in this very spot when a kid. It was so damn smoky inside the casino I could hardly breathe. And, yep, I was set upon for taking a picture with my iPhone! I knew better not to draw my DSLR but sheesh everybody has a smartphone with camera in their pocket. Hey Lucky Puppies, time to join the rest of us in the 21th century. Oh, ban smoking or invest in ventilation...
EOS 5D2 & EF 24-105 4L IS USM
---
©Copyright 2011-2012 by Peter Kun Frary • All Rights Reserved