Hamma Hamma River • Hood Canal WA
---
Peter Kun Frary | Photographer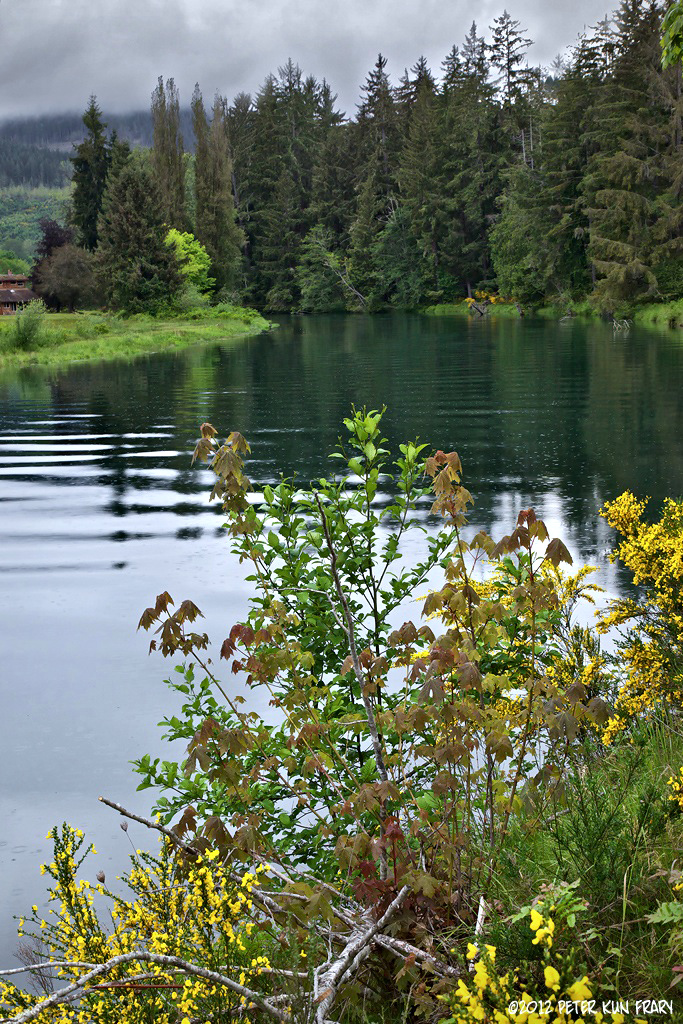 It's just after sunset and the cool blueish light is even and diffused, ideal for saturated colors. The rain is light but enough to make my session short.
EOS 5D2 & EF 24-105 4L IS USM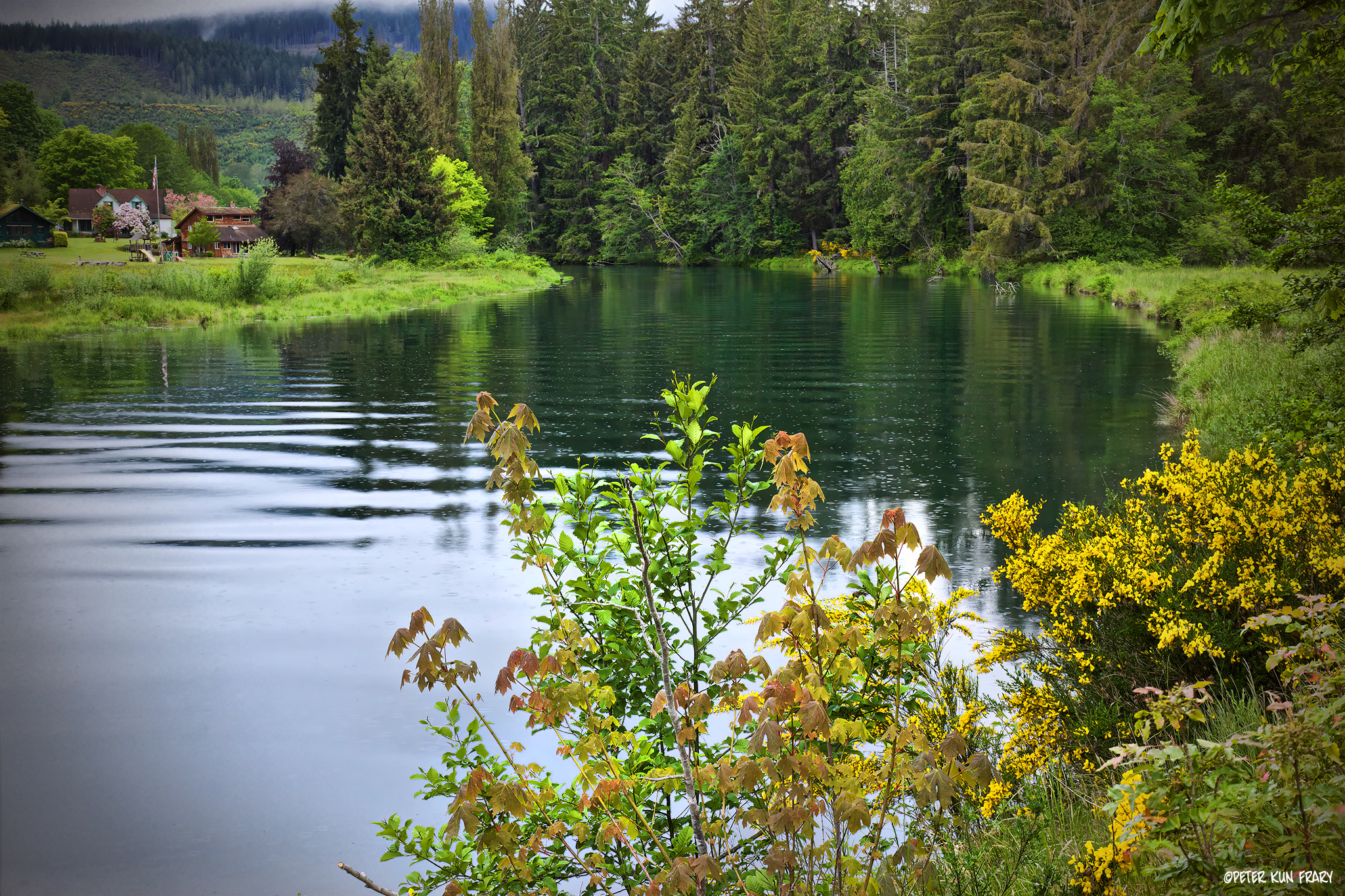 If you look closely at the water, you can see the gentle ripples of raindrops. Here the river is beginning to widen into an estuary. It's Spring and the river is swollen with melt water from the Olympics. I shot from the Hamma Hamma Bridge during a lull in traffic. The afternoon sun was in my eyes, making for massive glare, but I wanted the shot.
There's a house nestled among the trees on the left. Hopefully the Hamma Hamma isn't prone to flooding.
EOS 5D2 & EF 24-105 4L IS USM
---
©Copyright 2011-2012 by Peter Kun Frary • All Rights Reserved