Peter Kun Frary | Photographer
---
Windswept Tree at Point Wilson | Port Townsend, Washington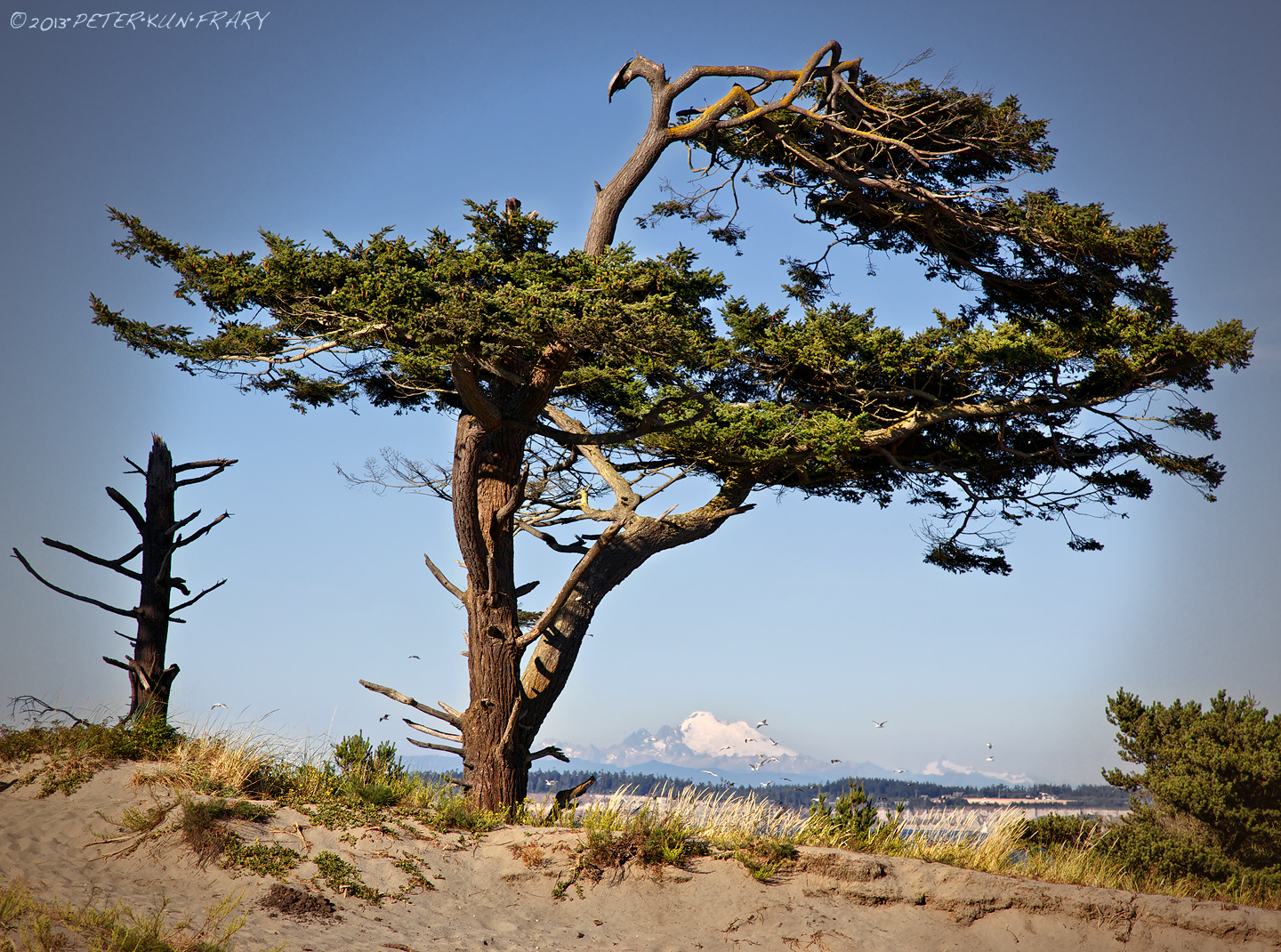 The preeminent power of nature is bluntly apparent at Point Wilson. The constant gale force winds, crashing waves and driving rain are quick to remind how small and insignificant you are. The radical weather patterns made me think this was a vertex of power, maybe even otherworldly—a sacred place. A half mile away it could be peaceful and warm, but the point was always turbulent, brooding and powerful. I often walked these beaches during winter storms, enjoying the solitude and feel of nature on my face.
EOS 5D MKII & EF 24-105 4L IS USM
Same windswept pine but with warm side lighting.
EOS 5D MKII & EF 24-105 4L IS USM
---
©Copyright 2013 by Peter Kun Frary • All Rights Reserved