Peter Kun Frary | Photographer
---
Gates of Paradise Behind Bars • Firenza, Italia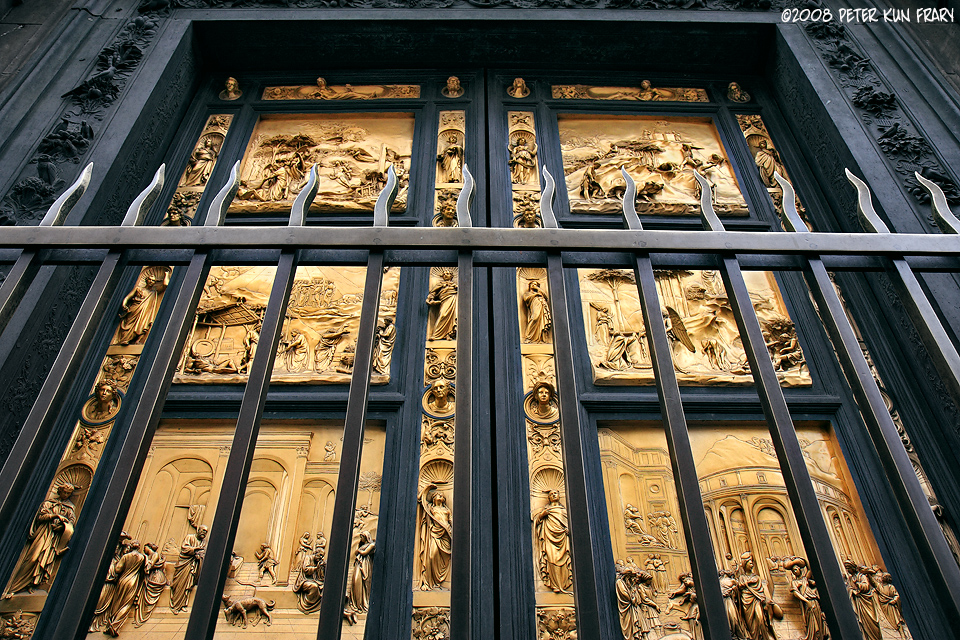 Across the Piazza del Duomo from the Basilica di Santa Maria del Fiore lies the Battistero di San Giovanni (Baptistery of St John). The Battistero is home to the "Gates of Paradise" bronze doors. The Battistero is the oldest building in Florence and dates from the 11th century.
Among the three sets of Bronze doors, the "Gates of Paradise" by Lorenzo Ghiberti are the most artistically significant. The Gates of Paradise, on the east side, are made of gilded cast bronze and and took 27 years to complete.The 10 panels depict Old Testament stories such as Adam and Eve, Cain and Abel, etc., in three dimensional relief. There are twenty figures along the borders and 24 heads in the roundels. Most of these figures are Church Fathers and Apostles. However there is a bust of the artist, Ghiberti, where you might expect a doorknob. That makes Lorenzo a real knob!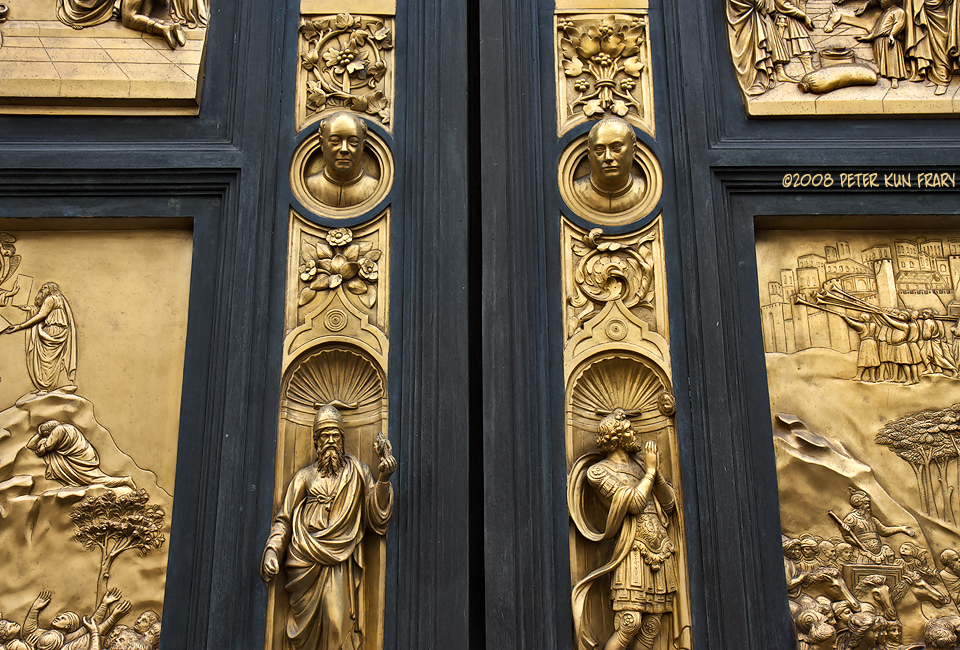 This panel has a layered story and depicts Joseph's life: betrayal by his brothers, slavery in Egypt and return home. None of this story was obvious to me by looking at the panel!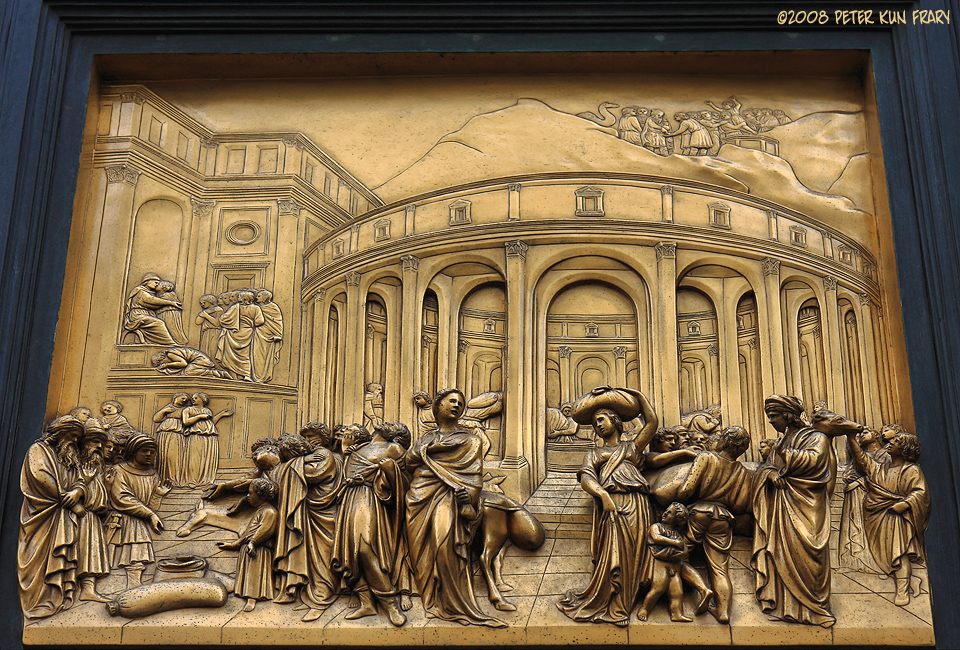 The "Gates of Paradise"on the Battistero are reproductions. The originals are nearby in the Museo dell'Opera del Duomo. Oddly, a copy made in the 1940s is installed in San Francisco's Grace Cathedral.
I took these photos just before sunset, after most tourists were gone. It was dim but thank you Jesus for adjustable ISO, white balance and fast lenses! Early in the day it was impossible to take a picture without being bumped or having a head or limb pop in the frame.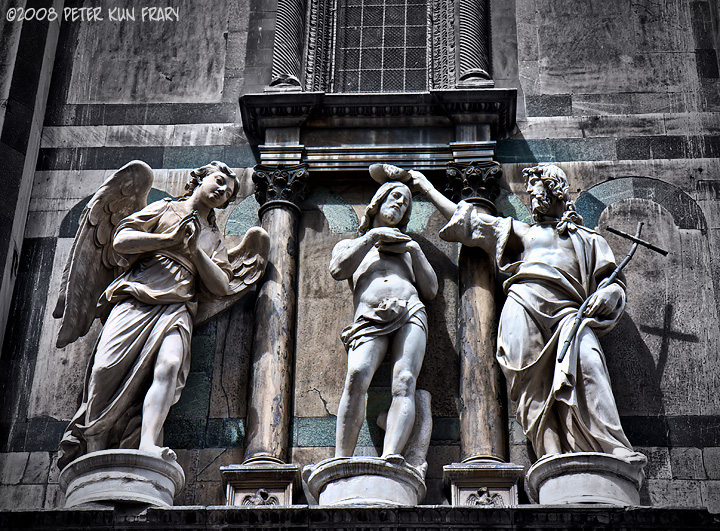 Above the pristine gates the building is not nearly as well kept. Here we have Jesu-Nim with wingman and John the Baptist. John appears to be baptizing with a bowl of water. Jesu actually jumped in the river and probably wore more clothing. The three appear to be standing on wheel rims from an old Chevy...
EOS 40D and EF-s 17-55 2.8 IS USM
---
©Copyright 2008 by Peter Kun Frary • All Rights Reserved