Peter Kun Frary | Photographer
---
Chiesa di San Agnese in Agone | Rome, Italy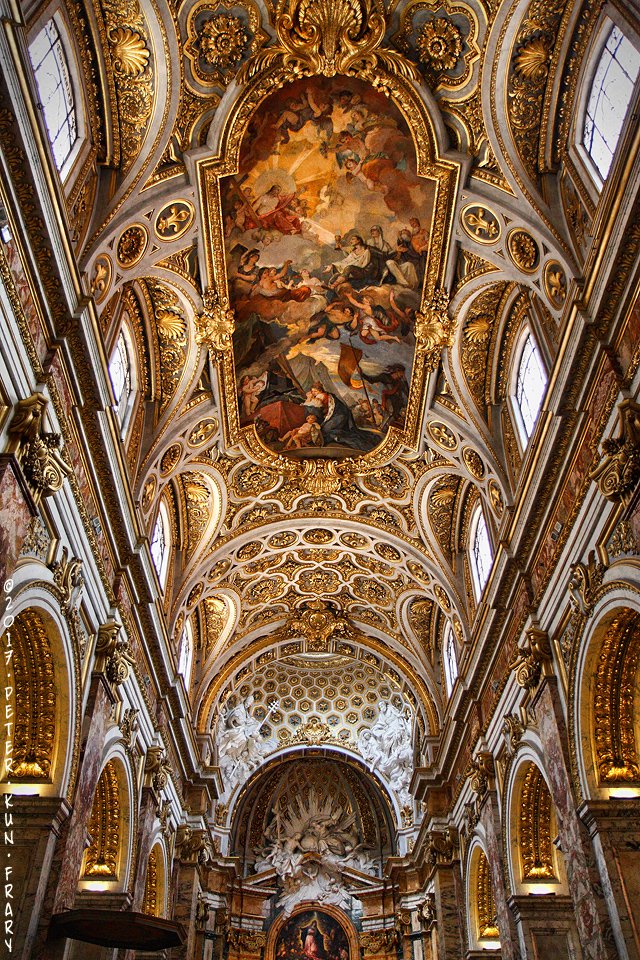 Canon EOS 40D and EF-s 17-55 2.8 IS USM
The Church of Saint Agnese is an astonishing example of High Baroque grandeur. The less ornate churches of the Gothic and Romanesque eras excel at imparting an otherworldly aura, thus encouraging parishioners to meditate and turn inwards. In contrast, the Baroque church shouts of worldly riches and possessions.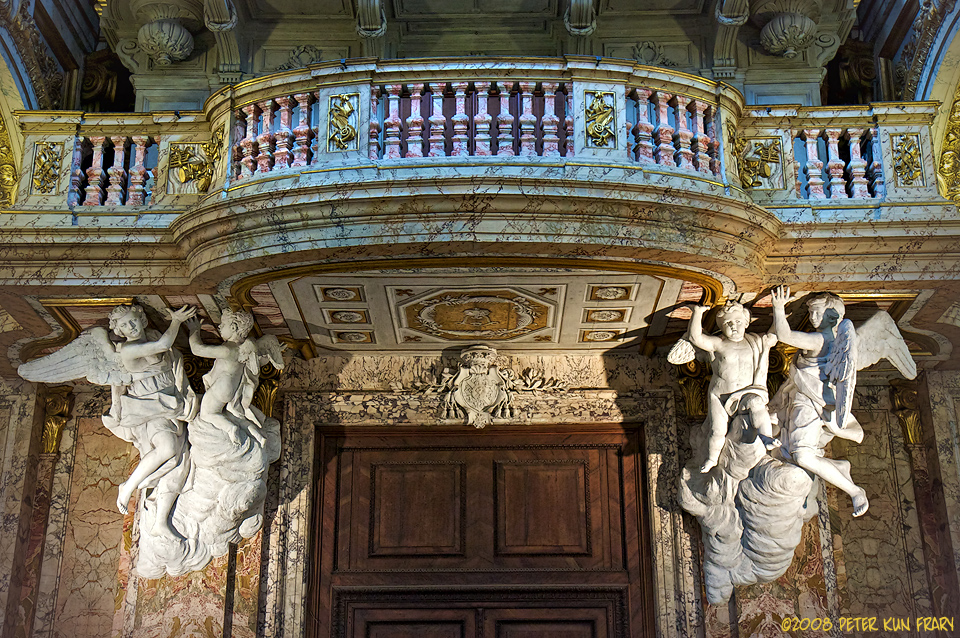 Yes, Baroque art is pompous and over the top. However I couldn't help but stare in wonder at the seamless merging of so many art forms: architecture, sculpture and painting. None of these individual components are particularly exciting in and of itself. However, together they--the lofty space and ornate art--make an indelible impression of vastness and splendor. The textural richness and three dimensional ornamentation of this church is tactile and dramatic. You really want to touch and not merely look. During a service this visual magnificence would have mingled with the musical creations of Italian masters such as Corelli and Vivaldi, a multimedia experience difficult to match even today. And, yes, cathedral acoustics add greatly to the ambience of Baroque music. Indeed, cathedrals are coveted by musicians for recording early music.
It was dim in the sanctuary and I had to shoot wide open. I excluded the lower section--pews--because it was extremely dark and congested with tourists. Plus the grand view is above the pews.
Organ pipes with tomb below: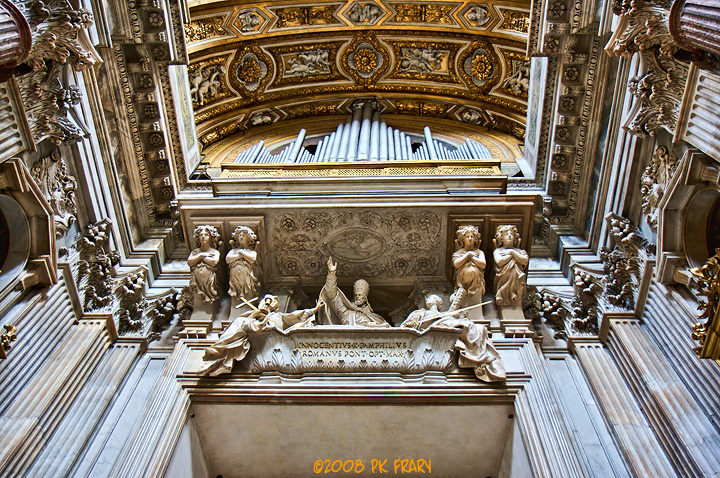 Stepping outside was a jolt after such splendor. I found my friends milling around the piazza madly licking gelato in the blazing Roman sun. So I joined them. All the grandeur of the Baroque and gelato in my mouth and on my beard. Life is good.
| | |
| --- | --- |
| | |
---
©Copyright 2008-2017 by Peter Kun Frary • All Rights Reserved