Peter Kun Frary | Photographer
---
View from My Hotel | Venezia, Italia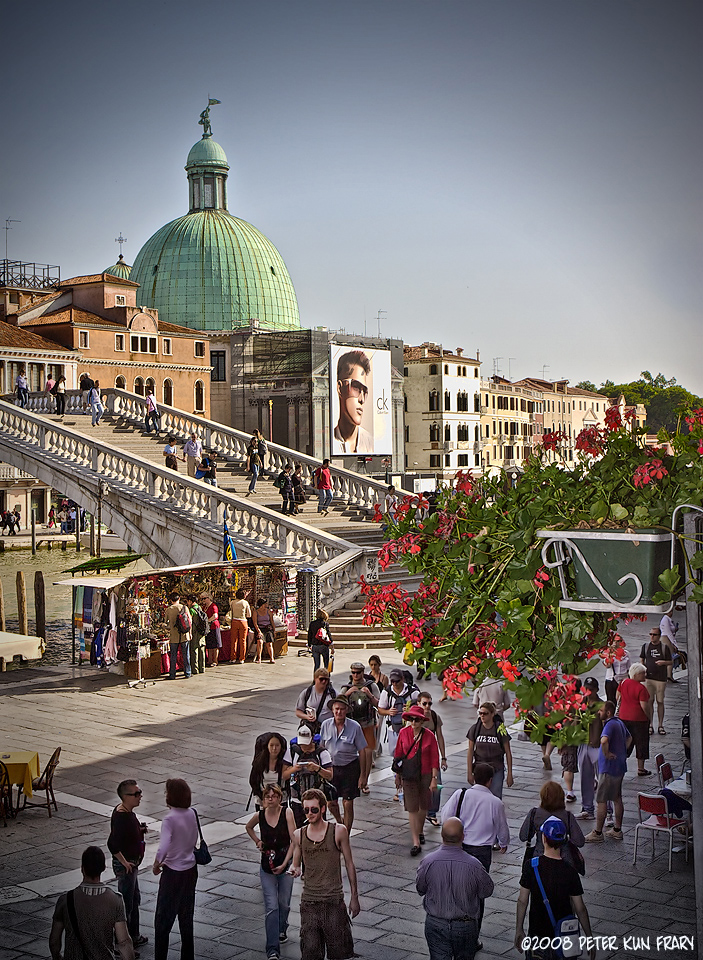 We stayed on the second floor of the Hotel Bellini and enjoyed a bird's eye view of a never ending flow of tourists, students and locals from the water bus and train station down the street.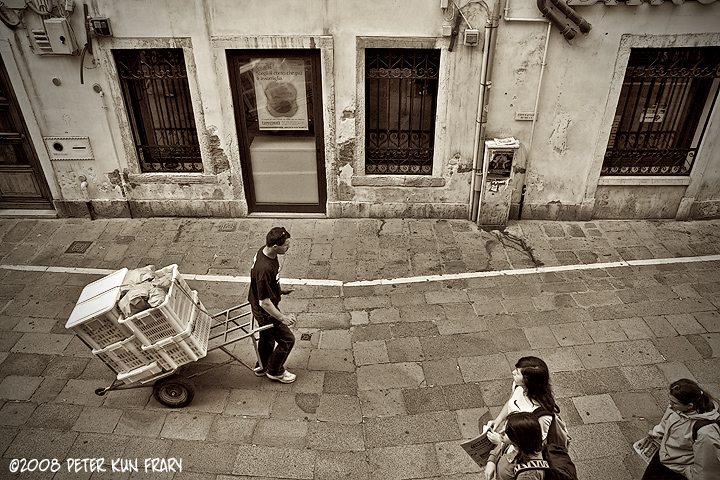 Land freight moves by human drawn carts: hordes of men race down streets on reverse chariots.
Although lacking a balcony, the huge widows made the room feel open to the street. There is no motor vehicle traffic noise, only the sounds of voices and the gentle patter of stilettos. Hotel Universo was immediately to our left.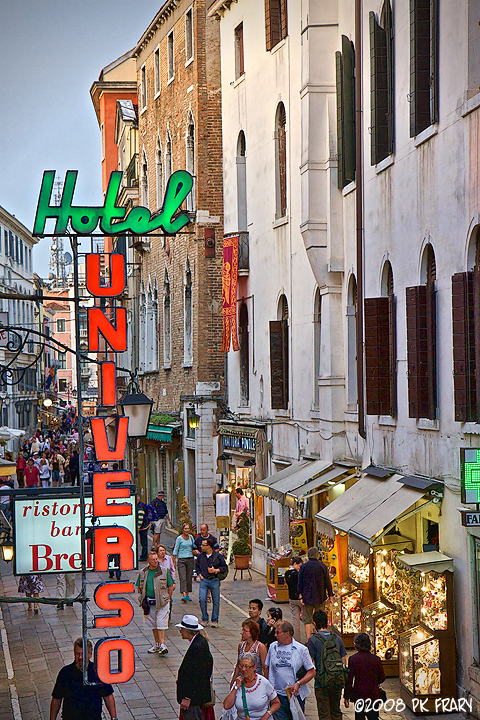 Although the Hotel Bellini doesn't look like a four star hotel, four stars were emblazoned across the front!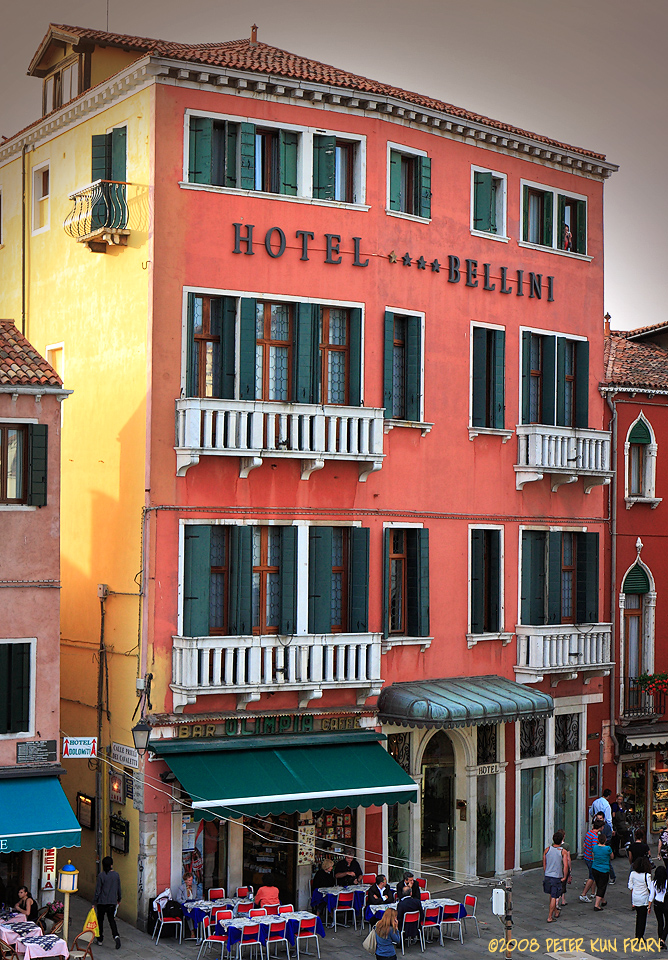 EOS 40D and EF-s 17-55 2.8 IS USM
---
©Copyright 2008 by Peter Kun Frary • All Rights Reserved