Below is a shot I took of a taxi stand (from a departing water bus).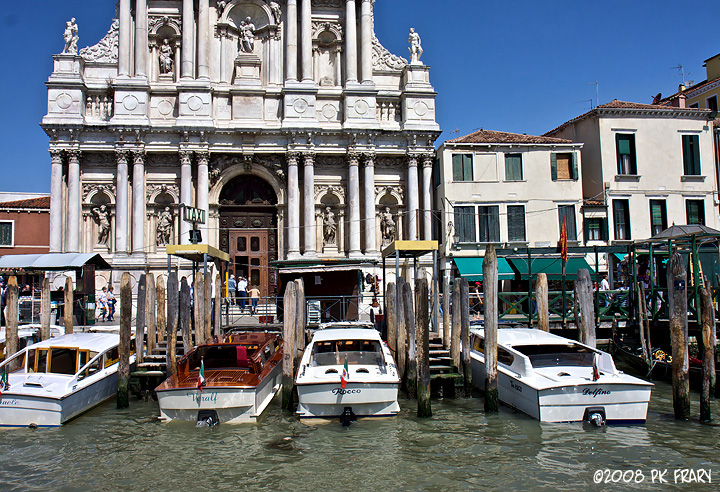 Inside the church (Chiesa degli Scalzi) behind the taxi stand: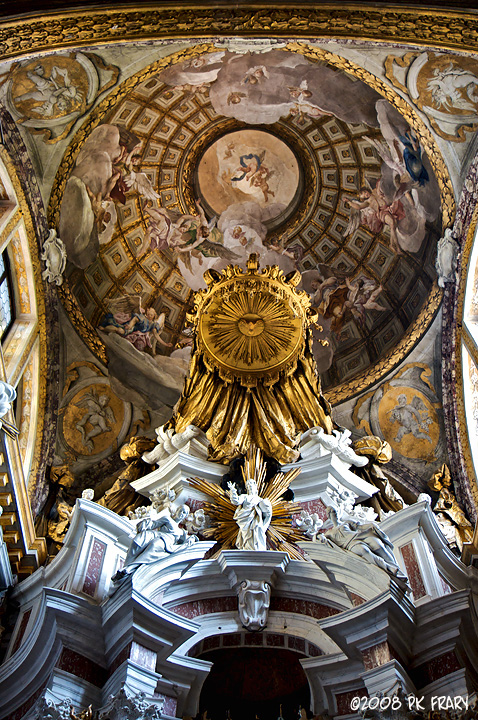 This bombastic display of Baroque madness was not well kept but still had spots of beauty. The Chiesa degli Scalzi was one of the few churches that allowed photography and was very busy with parishioners. So while I visited many beautiful churches, I have very few interior pictures. While I was inside the Chiesa degli Scalzi confessions were being taken and so many people were praying and stroking candles it was more crowded than the sidewalk.
Water busses and the Grand Canal: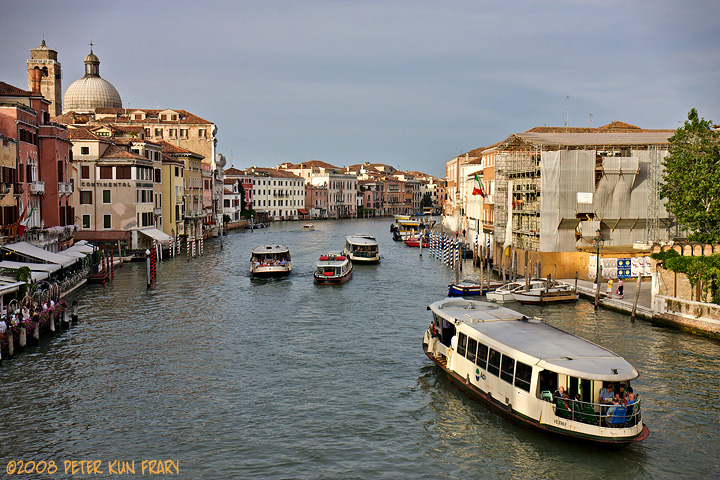 Most heavy freight moves by barge and boat: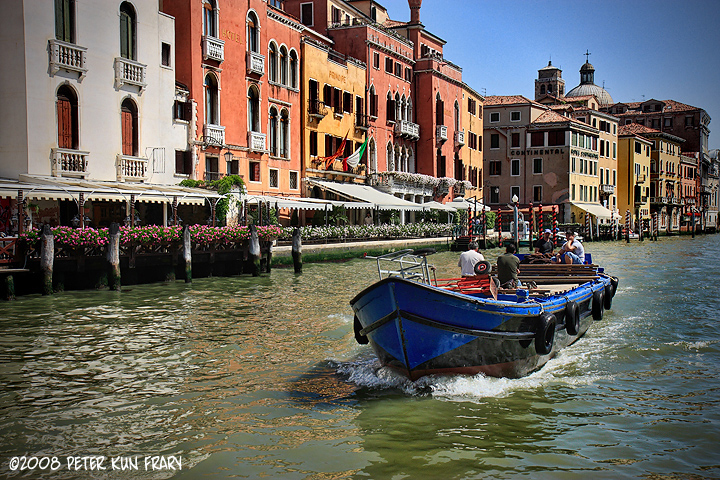 EOS 40D and EF-s 17-55 2.8 IS USM