Peter Kun Frary | Photographer
---
Cathedral of our Lady of Peace | Honolulu HI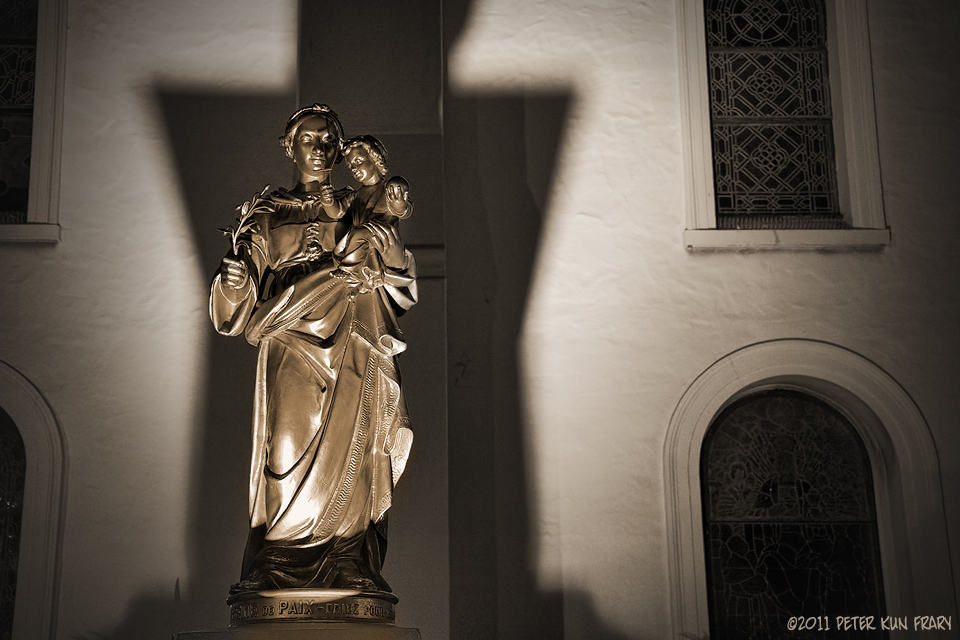 Madonna and Christ Child at the Cathedral of our Lady of Peace in downtown Honolulu (EOS 50D, EF 17-55 2.8 IS USM)
Statue Base • EOS 5D & EF 50 1.2L USM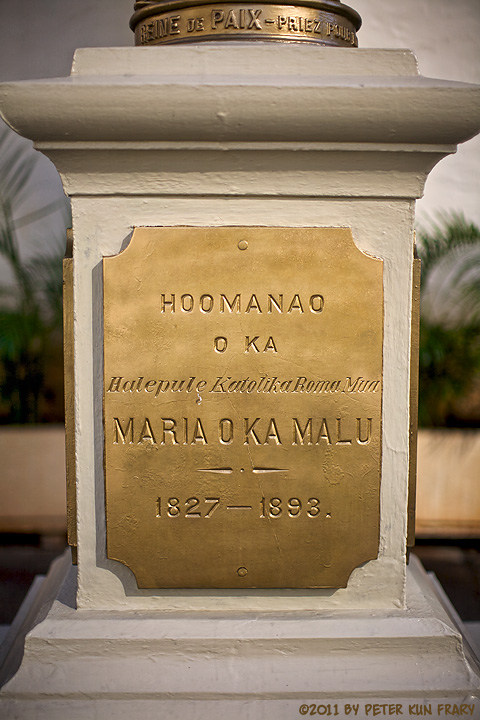 The statue of Our Lady of Peace in the Cathedral courtyard was dedicated on December 24, 1893. It marks the spot where the first wooden missionary church stood (1827). It is a reproduction of a statue at the Convent of the Sacred Hearts Sisters in Paris.
I took the first image late in the evening. Although the floodlights were harsh, I prefer the dramatic lighting and deep shadows over the daytime presentation below (5D2 & EF 70-200 4L IS USM).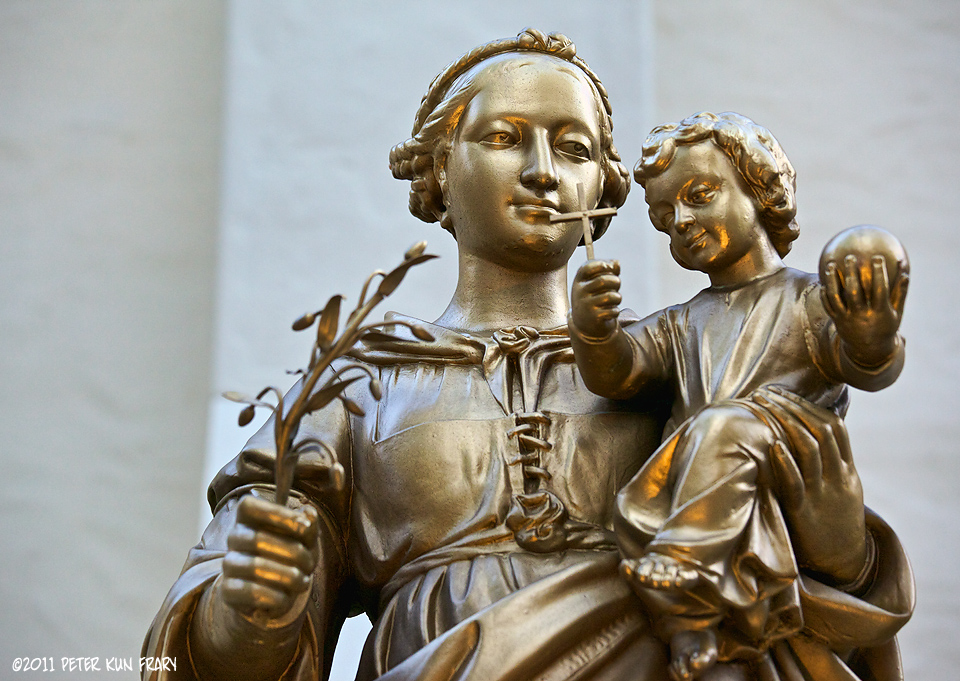 Palm Shadow and Church Door
Late afternoon light on Fort Street Mall.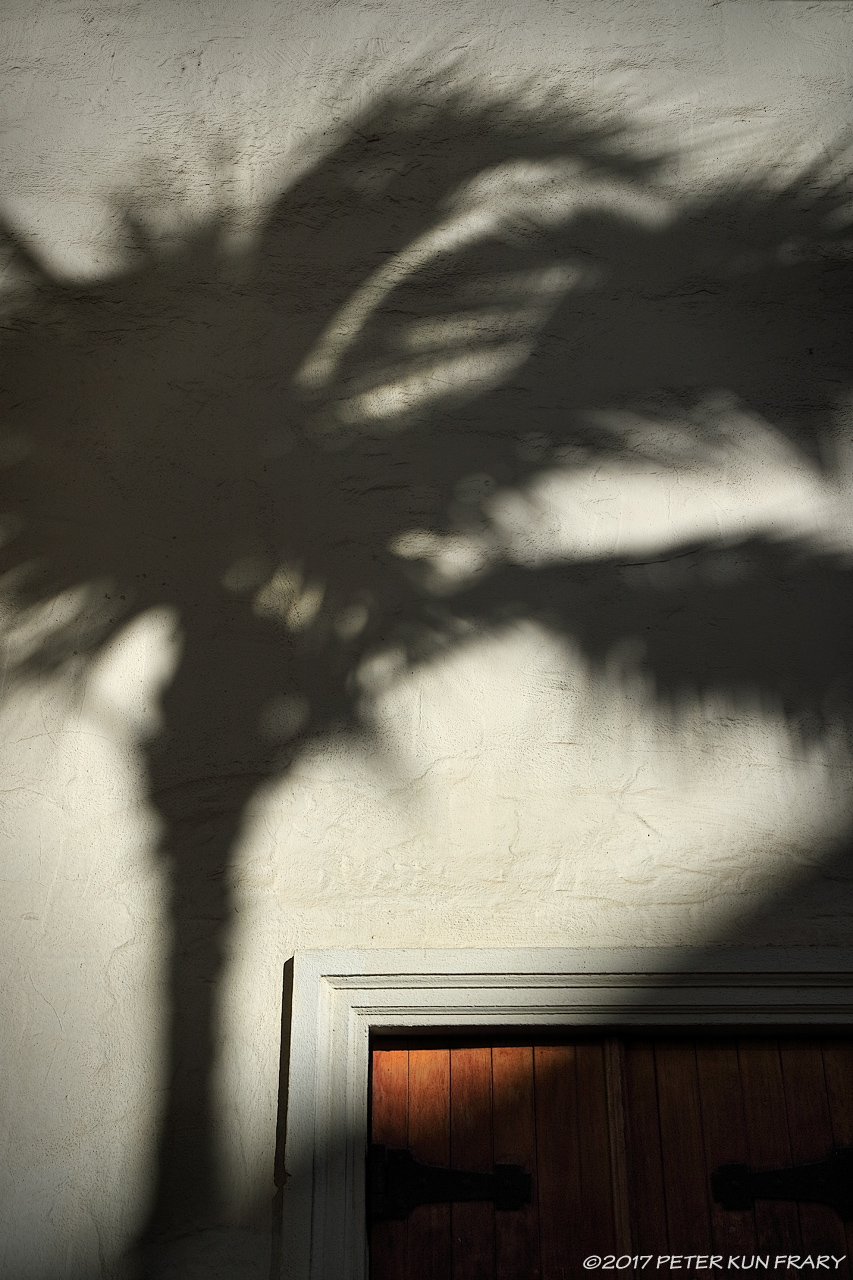 ---

©Copyright 2011-2017 by Peter Kun Frary • All Rights Reserved