Peter Kun Frary | Photographer
---
Beacon Rock • Columbia River Gorge, Washington
Somebody went to a heck of a lot of trouble to build this walkway up a mile or so of solid rock. And, yeah, switchback city...
EOS 10D & EF 24-85 3.5-4.5 USM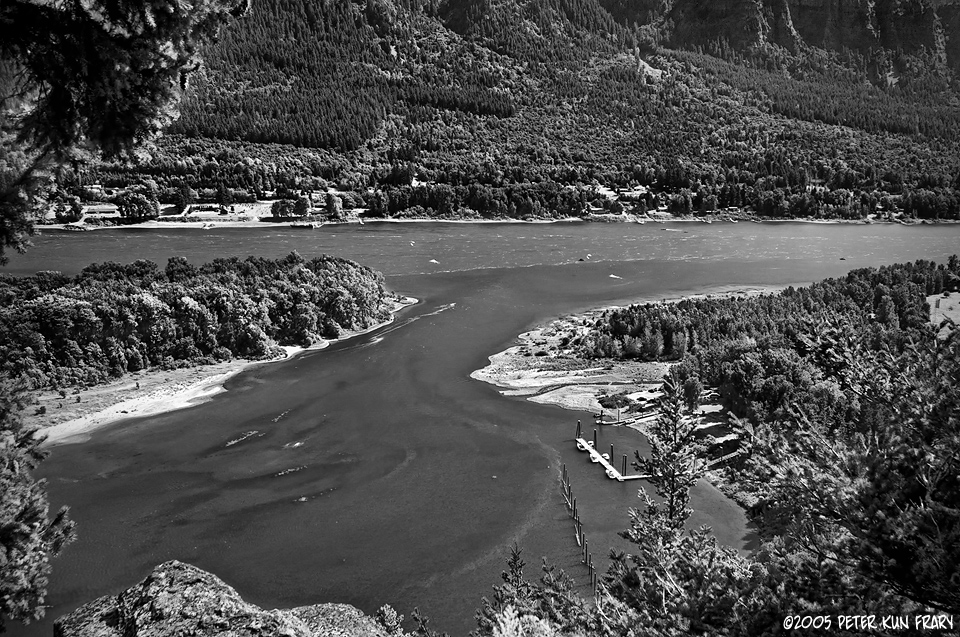 Looking southwest along the Columbia from Beacon Rock. Directly across the river lies Oregon and a dozen or so stunning waterfalls along the Historic Columbia River Highway.
EOS 10D & EF 24-85 3.5-4.5 USM
---
©Copyright 2005 by Peter Kun Frary • All Rights Reserved