| Peter Kun Frary | Photographer |
---
Bridge of the Gods • Columbia Gorge OR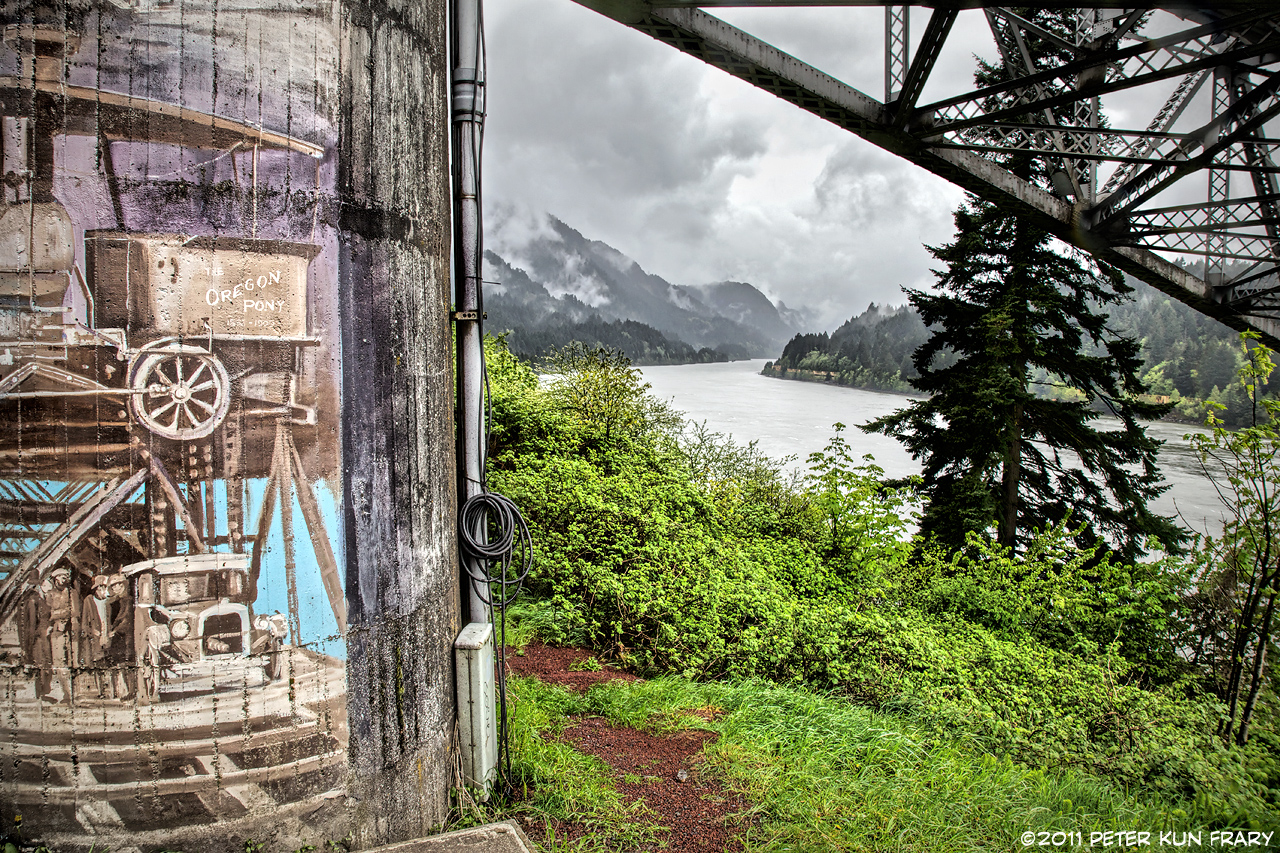 Under the Bridge of the Gods where local Indians were selling freshly caught salmon. It was raining so I needed shelter. That's the Columbia River in the background.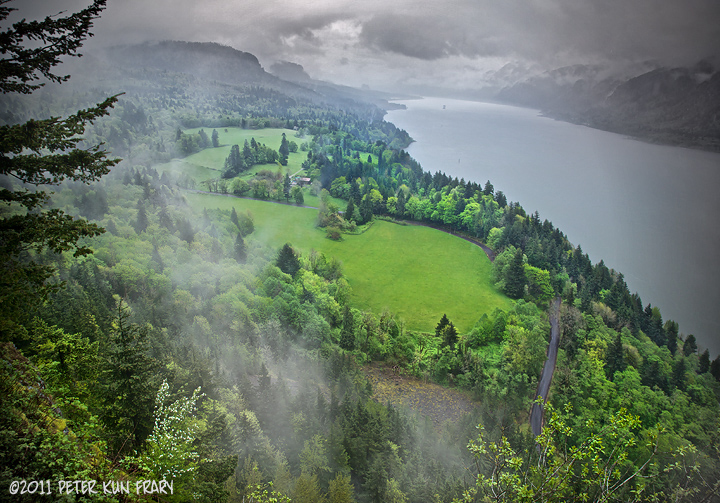 The above image is on the Washington side, a few miles before the Bridge of the Gods.
During summers, I spend 2 weeks in the Pacific Northwest trekking and shooting. The dark and dreary weather of the Pacific Northwest has an advantage: it's perfect weather for shooting waterfalls and streams. Why? Direct sunlight creates too much contrast for film or digital sensors to record. And with dozens of waterfalls in the Columbia River Gorge, Oregon is hog heaven for waterfall and stream shooters.
EOS 5D2 & EF 24-105 4L IS USM
---
©Copyright 2011 by Peter Kun Frary • All Rights Reserved