Takamine LTD2012C
"Michi" Classical Guitar
Peter Kun Frary
.
---
.
I met Michi by accident: she was languishing in our shop with dead strings from untold customer tryouts. Everybody loved and wanted her but nobody was willing to drop $2500 to take her home. I didn't need another guitar but watching Michi become another shopworn axe was too tragic a fate for such a nice instrument.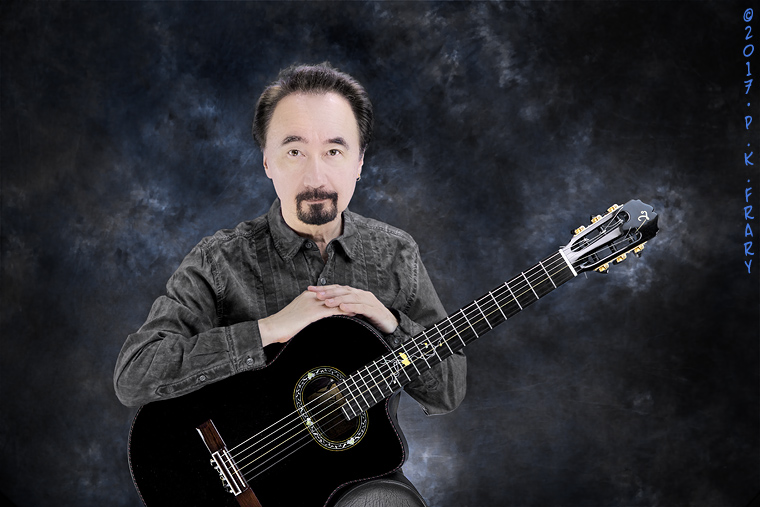 Michi means path or road in Japanese and is a fitting title if you imagine the musical journeys you could take with her. This stunning black beauty is the first limited edition Takamine classical guitar model in the company's 50-year history, albeit there were two limited edition Hirade models during the mid-90s, e.g., R5 (rose rosette) and K5 (Koa back and sides). Only 100 LTD2012C graced USA shores in 2012 so it's a rare bird.
Jade (Frary) | Takamine LTD2012C Classical Guitar | Acoustic recording, no pickup
Michi is a pimped Hirade TH-90 design and features French style cutaway, fancy purfling, growing vine fingerboard inlay and rosette, solid spruce top, solid Indian rosewood back, ply rosewood sides, solid mahogany neck capped with an ebony fingerboard, and deluxe Gotoh machine heads. Larger LTD2012C Image
Takamine LTD2012C | Photo courtesy Takamine

Hirade TH-90 | The LTD2012C is based on the TH-90 design.

Unlike the TH-90, Michi's sides are rosewood laminate. While laminate is stronger than solid wood I suspect its use was a cost cutting measure.

Takamine LTD2012C | Photo courtesy Takamine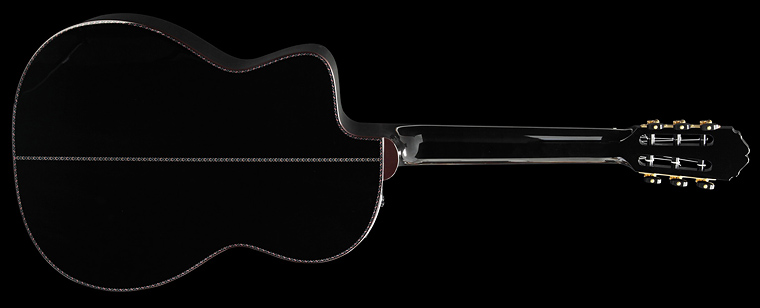 The LTD2012C inherited the oval soundhole from the TH-90 but propels it straight into hog heaven with an elegant rosette of gold and inlaid vine leaves. The over hanging 20th fret adds a high C to the first string, allows a 3-octave C scale and helps aim off-the-board artificial harmonics.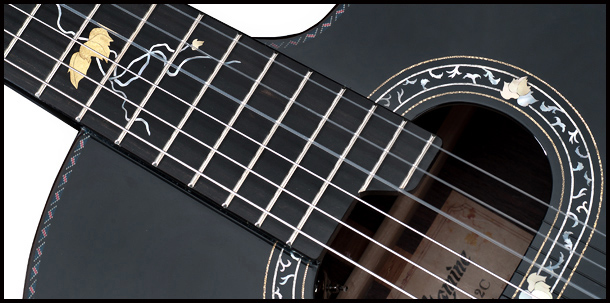 Detail of the vine and leaves inlay on fingerboard. Takamine fret work is immaculate: perfectly level and polished to a mirror gloss. The striking combination of black lacquer finish and mother of pearl inlay is reminiscent of traditional East Asian art of centuries past.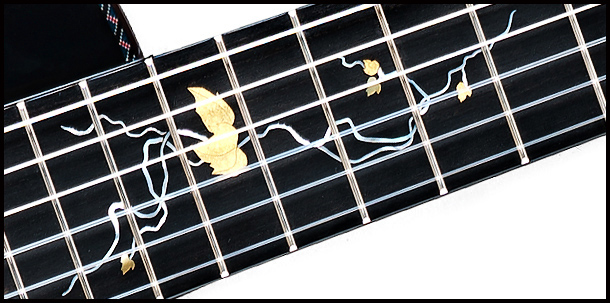 Deluxe Gotoh Tuning Heads

Michi wears a set of Gotoh tuners with matte gold finish, black rollers and knobs and 14:1 gear ratio. The plates are engraved with vine and leaves and match the theme of the fingerboard and rosette inlays. The look is understated yet elegant. This beauty is also functional as these tuners retain a silky smooth firmness even without string tension. In other words, the gear fit is precise.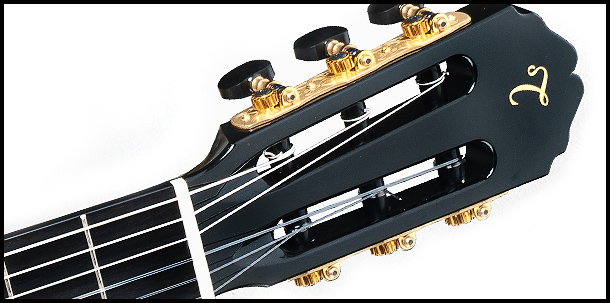 Pickup System
| | |
| --- | --- |
| | Like many electric-acoustic Takamine and Hirade guitars, Michi features a Palathetic undersaddle pickup and CTP-2 Cool Tubes II Preamp. Pickup output is noticeably hotter than my TH-8SS, TH-5C and TH-90. I don't know if the hot output is by design or a fluke but I have to adjust down the faders before downbeat or risk startling audiences with a sudden blast of classical bliss! |
Torija

(Torroba) | Takamine LTD2012C | Cool Tube preamp jacked into a Trace Acoustic Cube and recorded with a Shure condenser mic and Tascam audio recorder.
Like all pro Takamines and Hirades made since the early 1990s, the preamp is user replaceable and may be swapped with the latest Cool Tube model or favorite older preamps like the CT-4B II and Accuracoustic.

If you come across an LTD2012C intended for the Japanese market, it has the excellent CT-4DX preamp intend of a CTP-2. The CT-4DX, currently not available in the USA, is solid state rather than tube based, has two sweepable notch filters, mix controls for a second pickup, tuner and pinch tabs for quick preamp removal.

Concert Classical String Feel

Like the TH-90, the sound and feel of the LTD2012C is designed to appeal to advanced classical and finger-style players: the soundboard is braced stiffer than lower models, providing enhanced dynamics and increased string tension for a concert classic feel while plugged in. String height on this model is set a little lower than the average Takamine classical and optimized for sensitive fingerstyle amplified playing. In other words, it's easy to play but too low for heavy handed strummers and thunder pluckers. I can say from experience Michi makes 2 and 3 hour gigs easy on the hands.

If you've owned a TH-90/EH-90, you're acquainted with the character of this instrument: mellow and sweet tone, clarity, low string noise and long sustain are the hallmarks. It sounds best with slightly brighter strings, e.g., D'Addario Dynacore. Acoustically, the LTD2012C is not as loud as a H8SS or H5. It is at its best amplified with a high end acoustic guitar amp, e.g., Trace Acoustic TA100R or Genz Benz Compak 300 Combo.
Omen (Frary) | Takamine LTD2012C | Acoustic recording, no pickup
Deluxe Hard Shell Case

An arch top hard shell case with plush lining, strap hooks, strap and locking latch is included. It's a nice looking case and fits the guitar like a glove, but is too heavy to carry to gigs. Invest in a good gig bag or fiberglass case if you take it out of the house regularly.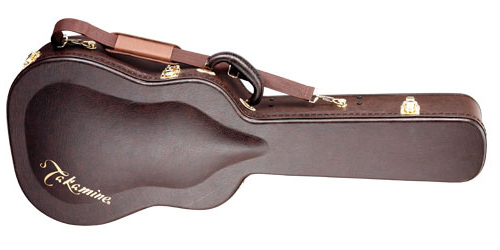 Last Blurb

After four years of teaching, recording and gigging on Michi, I've come to love her. The tight new guitar sound blossomed into a resonate, even and delicate tone, perfect for recording acoustically. Plugged in—how I normally play for gig—-she's a screamer with endless sustain for a nylon string instrument. Although I mainly dance on the classical side of the fence, I suspect Michi would be equally at home with Latin favored jazz, slack-key and finger style genres.

Andantino in A Minor (Carulli) | Takamine LTD2012C | Acoustic recording, no pickup
Lifetime warranty. 51mm nut and 65cm string length. Ships strung with D'Addario Extended Play Pro Arté normal tension strings. Handmade made in Sakashita, Japan.

List: $3599.99 (MAP: $2500)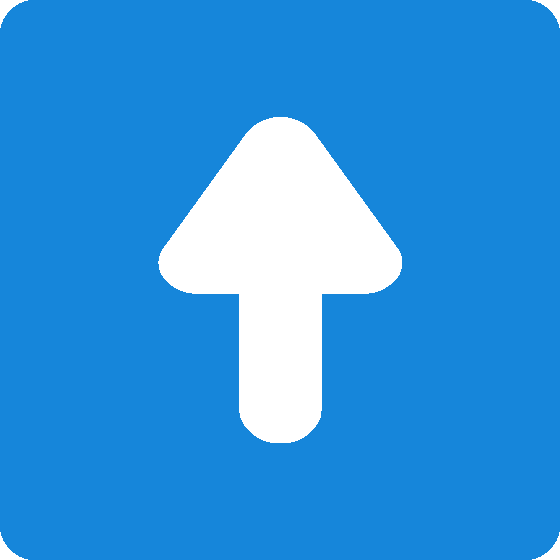 ©Copyright 2017 Frary Classical Guitar | All Rights Reserved