---
Takamine G Series | Takamine | Hirade | Takamine LTD2012C
---
Takamine's classical guitars were originally designed by Mr. Mass Hirade. They're constructed of the best tonewoods and built by hand in Sakashita, Japan.

NOTICE: we no longer sell guitars but left this page up for reference.
---
Takamine C132S
Larger C132S Photo
The C132S is Tak's midrange classical guitar and mucho bang for buck. This instrument is designed for discriminating classical guitar students and is one of the best selling classical guitars in the USA. Legions of guitar majors began their college studies with this axe, stroking out Sor, Carcassi and Brouwer etudes like there was no tomorrow.

The slender neck, low profile frets, full tone and impeccable fretwork make it one of the easiest to play guitars in its class. Plus, it has all the essential appointments: solid cedar top, solid rosewood back, rosewood fingerboard, adjustable thrust rod, solid mahogany neck, bone nut and saddle and gold plated tuning heads. And a few years down the road, that solid cedar sounboard will increase in beauty of tone played regularly. 51mm nut and 65cm string length. Lifetime warranty. Handmade made in Sakashita, Japan. Hard Shell Case Included
| | |
| --- | --- |
| Takamine C132C & Case | list: $1399.00 • MAP $999.99 |
---

Honybal Sosa Plays "Distant" on a C132S

Honybal Sosa performing his original, "Distant" on a Takamine C132S Classical Guitar. Audio recorded on a Tascam DR-40 synced to a Canon 70D.
---

Takamine TC132SC
This model was good enough to be played by the Eagles in the acoustic version of Hotel California (duet intro with twin TC132SC).
| | |
| --- | --- |
| | Grab a C132S and add a cutaway, Cool Tubes II pickup system and stir. What do you get? A fire breathing gig monster, i.e., the TC132SC, perfect for classical guitarists bound for wedding, party and restaurant venues. I've caught jazz guitarists with TC132SC in hand when it's time to go Latin or World Beat. |
I played a 132 series cutaway for years in Waikiki restaurants and have a lot of nostalgia for that guitar.

The sweet acoustic sound of the TC132SC is fed into Tak's Cool Tubes II Pickup System with chromatic tuner and EQ. Of course, like the C132S, this model boasts a solid cedar top, solid rosewood back, rosewood fingerboard, adjustable thrust rod, bone nut & saddle, solid mahogany neck and gold plated tuning heads, so your acoustic tone will still be kickin.' Lifetime warranty. 51mm nut and 65cm string length. Handmade made in Sakashita, Japan. Hard Shell Case Included.

Please support this site by purchasing this guitar at Amazon.com.
| | |
| --- | --- |
| Takamine TC132SC & Case | list: $1999.99 • MAP $1399.99 |
---
Takamine P3FCN
| | |
| --- | --- |
| | The P3FCN is a hybrid nylon-string guitar designed with Latin, jazz and pop players in mind. It features a slender 14th fret neck to body joint and 24-fret fingerboard. Basically, the P3FCN has the shape and feel of a steel-string guitar but tone and action of nylon strings. This is an "Artist" style body and features cutaway, Palathetic pickup and CT-4B II preamp. |
It's simply but handsomely appointed with concentric-ring rosette with wood marquetry, ivory binding with dark purfling, dot-in-dot" position inlays, gold plated Gotoh tuning heads and inlaid gold logo. Not recommended for classical players but steel-string players will feel at home on this smaller neck.
The soundboard is solid cedar for warm robust tone and fast break-in. The solid sapele back aids in projection and adds warmth and depth to the tone. The African Mahogany neck and rosewood fingerboard are stable and easy to play. A thin satin finish protects the instrument while enhancing beauty and allowing maximum tone.
Like all guitars from Tak's new Pro Series, the P3FCN features the no nonsense CT4BII preamp, giving you rich and clear amplified output instantly (no tube warm-up). The CT4B II is also Tak's most reliable and power efficient preamp, insuring your next gig goes off without a hitch. The CT4B features three-band EQ, a volume control and a built-in tuner. The CT4B is powered by a single 9 volt battery.
1 7/8" at nut (47.5mm) with 25.5" scale (648mm). Lifetime warranty. Handmade made in Sakashita, Japan. Hard Shell Case Included
| | |
| --- | --- |
| Takamine P3FCN Nylon Pro & Case | list: $1594.99 • MAP $1149.99 |
---
Takamine TC135SC
| | |
| --- | --- |
| | The TC135SC is a deluxe hybrid nylon-string guitar designed with Latin, jazz and pop players in mind. It features a slender 14-fret neck to body joint and 24-fret fret board. This is an "Artist" style body and features cutaway, Takamine's industry leading Palathetic pickup and Cool Tubes II Pickup System. Basically, the TC135SC has the shape and feel of a steel-string guitar but tone and action of nylon strings. And it's a looker with Hirade style rosette, fancy purfling, gold plated Gotoh tuning heads and inlaid gold logo. Not recommended for classical players but steel-string players will feel at home on this smaller neck. |
The soundboard is solid spruce for clarity and sensitivity to player dynamic and timbre whims. The solid Indian rosewood back aids in projection and adds warmth and depth to the tone. Gloss natural finish protects the wood while enhancing beauty. 1 7/8" at nut (47mm) with 25.5" scale (648mm). Lifetime warranty. Handmade made in Sakashita, Japan. Hard Shell Case Included
| | |
| --- | --- |
| Takamine TC135SC Classic & Case | list: $2799.99 • MAP $1899.99 |
---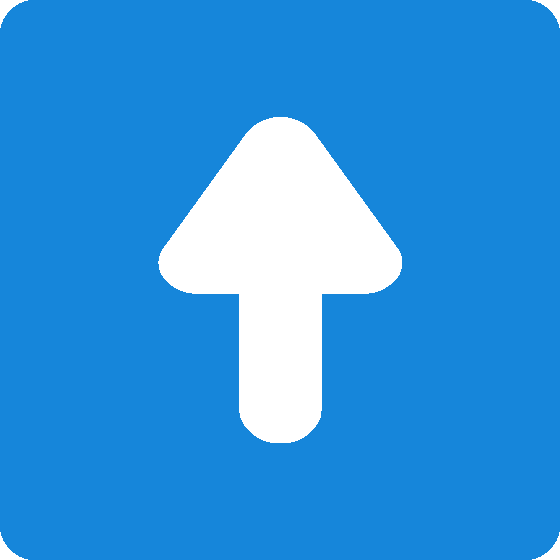 ©Copyright 2017 Frary Classical Guitar | All Rights Reserved