Canon EOS Elan 7E & 7NE
Canon's Last Film SLR
Peter Kun Frary
.
---
.
Canon's last film camera design was the Elan 7 series, with the final rendition, the Elan 7NE, debuting in 2004. However, the EOS Elan legacy began with the 1991 Elan (EOS 100): cross AF sensor; Quick Control Dial (QCD); three meter patterns; automatic, semiautomatic and manual exposure and AF modes galore; custom functions, barcode programming, auto zoom popup flash; and silent motor drive. Barcode programming was a flop but the Elan's AF cross was cutting edge for the time as most SLRs used single-axis AF sensors.
Agashi | Elan 7E, EF 50 1.4 USM, Fill-in Flash (-1.5) & Portra 160VR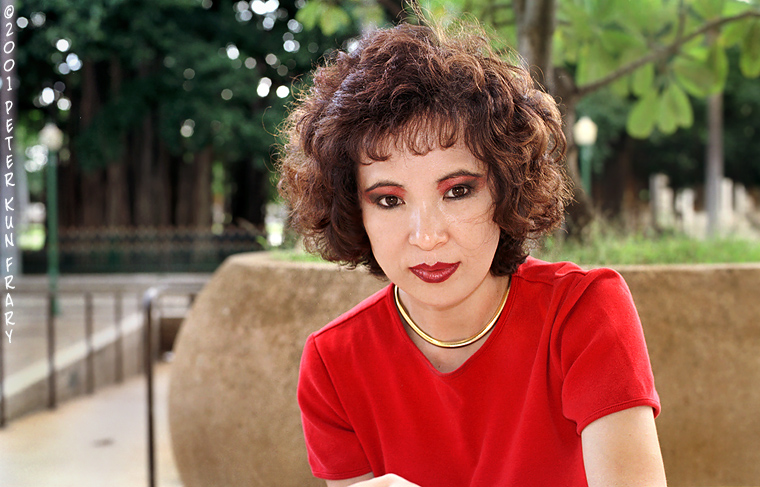 The second generation Elan, the Elan IIE (EOS 50E), premiered in 1995 and added Eye Controlled Focus (ECF), 3 AF sensors and E-TTL flash to the feature list. ECF invoked focus by simply looking at he desired AF point. It worked perfectly for me but it wasn't for everybody and people tended to either love it or hate it. Of course, Canon's interface almost always allows multiple ways of doing the same thing. In the case of ECF equipped cameras, one could choose ECF, auto AF selection, manual AF point selection (with buttons and wheels) or manual focus. ECF was especially beloved by those with disabilities involving use of hands.

Canon's last Elan and film SLR—EOS Elan 7 series in North America (EOS 7 in Japan and EOS 30 elsewhere)—boasted no major technological breakthroughs when released in 2000. However, this third generation Elan was the most feature packed and refined design of the series, integrating most of the features of the Elan IIE and EOS 5/A2E in a petite body. The final hooray—Elan 7NE—appeared during Spring 2004. In most aspects, the Elan 7E and 7NE cameras are identical.

EOS Elan 7NE | Battery Pack BP-300, E-1 Hand Strap & EF 50 1.4 USM
EOS Elan 7 | Battery Pack BP-300, RC-1 and RS60-E3 remote releases
The Elan 7 series was available in three variants in North America: Elan 7/7N (no ECF), Elan 7E/7NE (ECF) and Elan 7E Date/7NE Date (ECF and date/time imprinting). The Elan 7NE Date is called the EOS 7s in Japan and EOS 30V Date elsewhere. Outside of North America, the Elan 7N is known as the EOS 33V. To add to the confusion, Canon has digital SLRs with similar names: EOS 7D, EOS D30 and EOS 30D.

Major Features

Nearly every useful feature from past EOS cameras has been refined and incorporated in the Elan 7 series:

Seven-point wide area auto focus was borrowed from the Rebel 2000 (center cross and 6 single axis) tweaked and dressed up with flashing AF rectangles and eye-controlled focus.

Whisper Drive: The silent motor drive rips at 4 frames per second (3.5 FPS in AI Servo). The mirror slap is soft, but not as soft as the original Elan.

Shutter speeds from 1/4000 to 30 seconds in 1/2 stop increments. Bulb and self timer ability. 1/125 flash sync. Same as the previous two Elans. Three metering patters: 35 zone evaluative, center weighted and partial (10% of frame). No spot meter.

Exposure modes: programmed "PIC" modes (sports, night, portrait, etc.), programmed AE, aperture priority, shutter priority, manual and depth of field. Moreover, you may override P, AV and TV modes with -2 to +2 of exposure compensation or auto bracketing. Same as the previous two Elans and the A2.
E-TTL Flash Metering (7/7E) or E-TTL II Flash Metering (7N/7NE). You'll need an EX series external flash for E-TTL features like High-Speed Sync (FP), Flash Exposure Lock (FE) and wireless multiple Speedlites with ratio control. The built in flash (popup) and older flashes (EZ series) use TTL metering with this camera.

Dioptric Adjustment (-2.5 to + 0.5) is built into the eyepiece.

13 Custom Functions let you customize some controls and/or features. For example, you may move AF activation to another button or have a choice of leaving the film leader in or out after rewind. Depth of field preview is available via a small button on the front of the camera. This button also doubles as a modeling light when used with EX series flash in wireless mode.

Mirror Lockup is available by setting a custom function. Locking up the mirror helps avoid vibration during high magnification photography or slow shutter speeds. It's a pain to set this feature every time you need it.

Metal body plates: It's really a plastic fantastic camera, well, fiberglass reinforced polycarbonate, but the black anodized aluminum body plates give it added rigidity and durability. There's also metal in other places that count: the pressure plate and the lens mount. The body is not weather sealed but is tough enough for most amateurs. If you're used to an EOS DSLR, the Elan 7 will feel surprisingly small and light even compared to a Digital Rebel.

Latourell Falls OR

| EOS Elan 7E, EF 28-135 3.5-5.6 IS USM, Hoya Polarizing Filter Velbon 343E Tripod & Sensia 100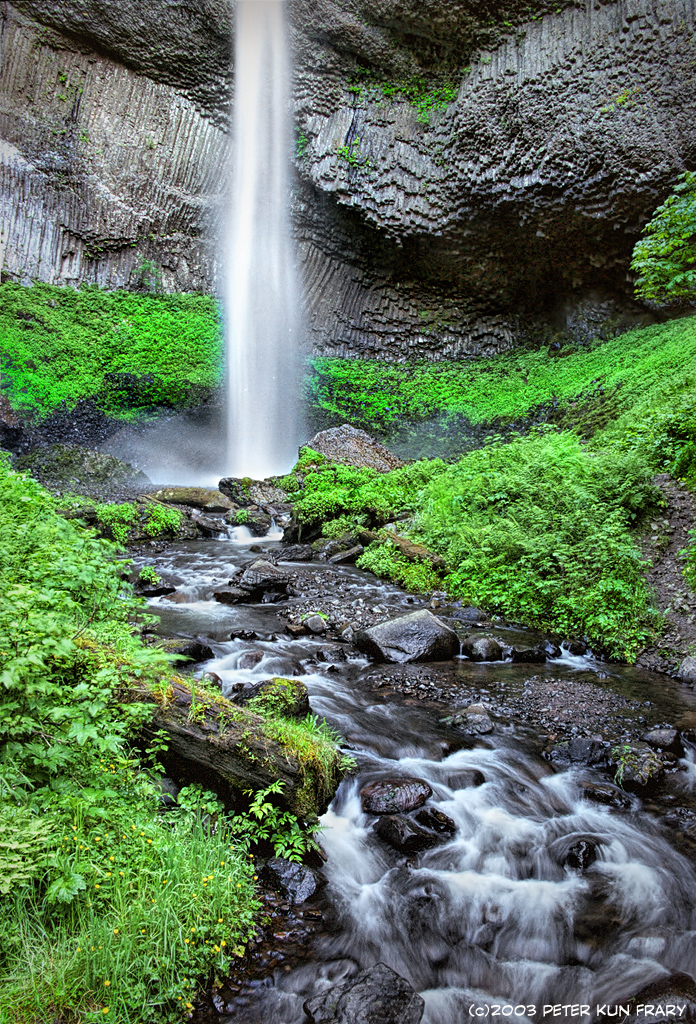 Autofocus

AF speed and accuracy are similar to using using an XXD series DSLR of the first decade of the 21th century, e.g., EOS 20D or 5D, but slower and less sure footed than an EOS 5D MKIII or 80D. Although Canon claimed the 7NE had improved AF speed over the 7E, I honestly didn't notice any difference. However, low light AF is slightly more reliable but nothing to howl about. In a side by side comparison with an Elan 7NE, Elan 7E, EOS 3 and 10D (center AF sensor only and EF 50 1.4 USM), the EOS 3 was able to lock on moderately contrasty objects at EV 0 and 1 whereas all the other cameras failed or had difficulty (took several tries). Yes, the Elan 7NE can AF at EV 0 (F1.4 at 2 seconds, ISO 100) as per Canon specs, but it needs a high contrast target, e.g., a distant point of light. Nevertheless, both the Elan 7NE and 10D were slightly more sure footed than the older Elan 7E at EV 5 and lower, a small but welcome improvement.

Incidentally, my low light AF observations are somewhat at odds with the 7NE report in Popular Photography (July 2004, page 56). They claimed the Elan 7NE is the fastest focusing EOS SLR in low light and the only EOS—film or digital—that can autofocus at Ev 0. Believe me, I wanted this to be true, but my EOS 3 whipped it every time with every lens I tried from Ev 0-5, especially with lower contrast targets. I find it difficult to believe the Elan 7NE is faster and more reliable in low light than the EOS 1V, 1D MKII or 1Ds, the top guns of 2004. Unfortunately, I don't have those models available for comparison.

Basically, if there's enough light to hand hold the camera, AF will work fine on any Elan 7 series camera. For example, EV 5 requires an exposure of F1.4 at 1/15 at ISO 100. Any slower than that and you need a tripod or flash. If you have low light AF problems, use the center AF sensor only (the most sensitive one) and focus on a high contrast area, e.g., border between a light and dark area.

Multnomah Falls (upper falls) | EOS Elan 7E, EF 28-135 3.5-5.6 IS USM, Hoya Polarizing Filter Velbon 343E Tripod & Sensia 100
E-TTL II Flash Metering

The Elan 7NE is the first and only film camera to incorporate Canon's E-TTL II flash metering system. Most E-TTL II features are the same as E-TTL. So what's the basic difference between E-TTL and E-TTL II? E-TTL II computes distance information, performs area averaging and ignores usually bright or dark areas that may throw off subject exposure. Some older lens designs don't furnish distance information, but are still compatible with other E-TTL II refinements. In my estimation, the averaging aspect of E-TTL II is the most significant improvement. Distance information's role is minor but reads better in magazine ads.

If you use bounce or wireless flash, distance information isn't used. Why? The camera can't guess the location of the Speedlite in relation to subject and therefore ignores distance information. Bounce and wireless performance appear to be the same as E-TTL. That is, excellent.

Portland Drinking Fountain | Elan 7E, EF 28-135 3.5-5.6 IS USM. A popup flash is great for close fill.
The popup flash on all Elan 7 series cameras is plain TTL, so an EX-series Speedlite is needed to benefit from E-TTL II. Also, unlike the first Elan, the popup doesn't zoom and is fixed at 28mm coverage.

Does E-TTL II insure direct flash exposures are more accurate than before? Using side film, I couldn't tell. E-TTL on the Elan 7E performed well and I could see no obvious improvement with the Elan 7NE.

Although Canon improved E-TTL, they left one serious flaw to keep photographers thinking and spinning dials: Flash Negative Evaluative Exposure Compensation or NEVEC. If the flash is on in M, Av or Tv modes, the camera applies negative 0.5 to 1.0 exposure compensation to the background under dim lighting, e.g., Ev 8 at ISO 100. Thus, flash and ambient light are not balanced because the background is underexposed. Some like this look, but I hate it! If you're in a hurry, use Av or Tv mode and counter NEVEC with plus 0.5 to 1.0 exposure compensation (guesstimate). However, the most accurate method is to meter ambient and flash separately:

1. With flash off, meter ambient light in M mode.

2. Turn flash on and take picture. Be sure the active sensor is on the subject and don't adjust exposure no matter what the meter says.

Control Surfaces

The 7E and variants have silk screened labels, mostly white on black, and a few black on white icons. The mode and AF mode dials of the 7NE sport raised lettering for increased visibility and tactile sense. I didn't have problems feeling or seeing the controls before and this enhancement seems at best of minor consequence.
Top Deck of the Elan 7NE | Clearly labeled knobs and levers instead of buttons and menus make adjustments a snap.
Fit & Finish

The aluminum top and front plates of the 7E sport a satin black finish whereas the 7NE has a black gray crinkle finish similar to Sigma EX lenses. That is, sort of an industrial look but without the EX gold sparkles. The crinkles scatter light and hence the finish appears dark gray rather than black. I can't say it's more handsome than the satin finish of the 7E—I like the old finish better—but it is more gripable and appears tougher. It certainly doesn't show fingerprints like the smooth finish of the A2 or original Elan (EOS 100). Goth fans and black finish freaks may be disappointed--it's not hell hole black.

The fit and finish of the 7NE is good but not on par with my 2001 Japan made Elan 7E. The main gotcha I noticed is the popup flash cover is slightly offset to one side, resulting in a larger gap on the right. Plus, the focusing screen shipped with factory installed dust. However, the back door is snug and doesn't squeak or click like some earlier Elans. The lens mount has more play than any EOS body I have owned. Lenses twist on too easy for my taste and, hence, may be more prone to interior dust than the tighter mount tolerances of my EOS Elan 7E, A2, 10D and 3.

Illuminated LCD

Press a button on the top deck and the LCD glows a glorious blue, a Godsend for night shoots with a tripod. No more fumbling with a penlight! The illuminated LCD is the most significant and welcome Elan 7NE upgrade. Even the choice of color, medium blue, is pleasing, unlike the dull orange of the 5D, 10D and 20D LCDs. They should have included this feature from the beginning!

Blue Moon LCD | The illuminated LCD is the main improvement the 7NE has over the 7E.
Viewfinder

The Elan's non-interchangeable focusing screen is adequately bright and contrasty, about the same as the original Elan. The size and brightness of the 7NE and 7E viewfinders appear identical. That is, a little dimmer than my A2 and EOS 3 but brighter than an EOS IX or Rebel 2000. The only difference I noticed is the borders of the 7NE AF selection rectangles are slightly lighter than the Elan 7E, i.e., more grayish than black. This difference may be perceived as good or bad depending on personal preferences.

I find the eye relief of 19.5mm ample and have no problem seeing the entire viewfinder display, including F stop, aperture, etc. With my Oakley sunglasses (low, sports style nose pads), I can see the entire viewfinder display. With my Revo sunglasses (high nose pads), I can see the entire image/frame but must move slightly to see the information display.

I love using Eye Controlled Focus (ECF) and find the lighter AF rectangles of the 7NE a little difficult to see in dim light. However, if you don't use ECF you may find dark AF rectangles distracting and prefer lighter boxes. ECF worked very well for me on both cameras. Realize, ECF must be calibrated for your eyes: calibration is cumulative and it takes about a dozen calibrations under different conditions to be reliable.

Herbst Theatre | San Francisco CA | EOS Elan 7E, EF 28-105 3.5-4.5 USM & Portra 400 VC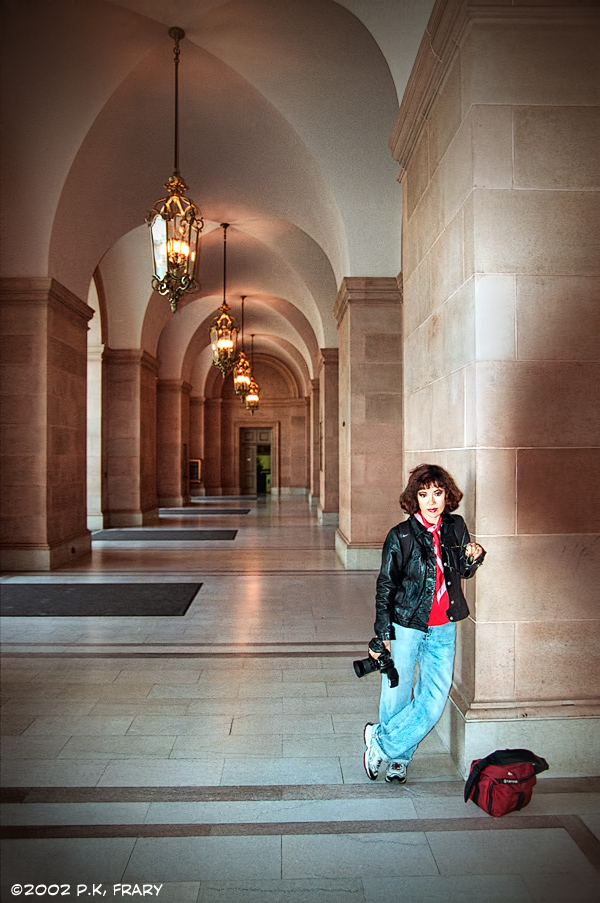 Remote Controller RC-6

The Remote Controller RC-6 is one of my favorite accessories. It can trip the shutter from about 16 feet in front of the camera or slightly behind the camera. It will also fire the shutter from a few feet above, below or to the side of the camera so it makes a fine cable release.

The range of the RC-6 infrared beam increases indoors or in places with reflective surfaces, e.g., white walls and ceilings. You have a choice of immediate release or 2 second delay. If you hate plugging in electronic releases, the RC-6 is the freakin' cat's meow. No more fumbling in the dark with port covers and sockets for wired remotes.

Canon RC-6 Wireless Remote Controller

The RC-6 is capable of controlling both bulb and MLU. For bulb exposures, fire the RC-6 once to open the shutter and again to close it. In mirror lockup mode, fire it once to lift the mirror and a second time for the exposure.

Mount Hood | Elan 7, EF 24-85 3.5-4.5 USM, RC-1 and Fuji NPH 400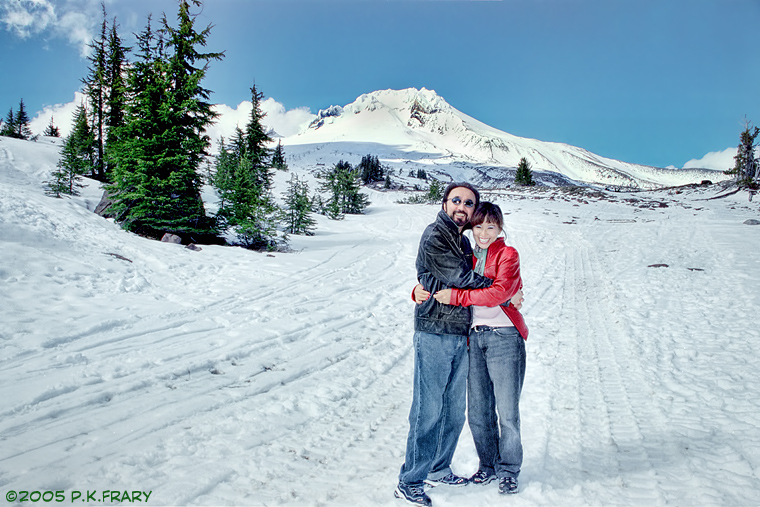 The Elan 7 series is also compatible with the RC-5 (immediate release) and original RC-1 (immediate release & 2 second delay). The RC-1 was discontinued in 2010 and replaced with the RC-6. I prefer the smaller form factor of the RC-1 (clips on your strap!) but the RC-6 is larger and easier to hold for those with jumbo mitts. Canon claims the RC-6 has an additional foot of range over the RC-1 (15 feet vs 16). The RC-1, RC-5 and RC-6 are compatible with all the Elan series, most Digital Rebels and XXD series, 7D series and most of the 5D series.

Country of Origin

Thus far I've seen Elan 7N and 7NE cameras made in both Taiwan and Malaysia. My 2001 Elan 7E and 2002 Elan 7 are Japan made and have impeccable fit and finish. The reduced labor and material costs allow Canon to sell the new Elan 7NE for less than the Elan 7E's old price. However, the minor gotchas with the 7NE popup flash cover, dirty focusing screen and play in the lens mount gave me the impression Taiwanese quality control wasn't up to Japanese standards. Incidentally, the country of manufacture is molded on the bottom plate of the 7E but the 7NE has a white paper label.

Gotchas

The only real gotcha are the pricey CR2025 lithium batteries required for operation. However, as long as you stay out of AI servo mode you can run a lot of rolls through the Elan. If you're really trigger happy, consider running Eneloop AA batteries in the Battery Pack BP-300. The Battery Pack BP-300 adds a little extra weight and bulk but also makes the Elan easier to hold and use in vertical orientation.

Final Blurb

Canon's last film SLR design, the Elan 7 series, is refined and feature filled. There are only minor differences in finish and features between the Elan 7 variants, but the latest and greatest was the 7NE if you can find one (it's rare on the used market). If you're an EOS DSLR shooter wishing to dabble in film, these Elans are great choices since they have similar controls to current 5D and XXD series EOS. Plus, your Speedlites, EF lenses (not EF-s) and remote releases will work fine with Elan 7 cameras. The Elan 7 series has been out of production for over a decade but used ones go for a song. I sold my wife's mint Elan 7 a few years back for only $25...

Images taken with the Elan 7 series: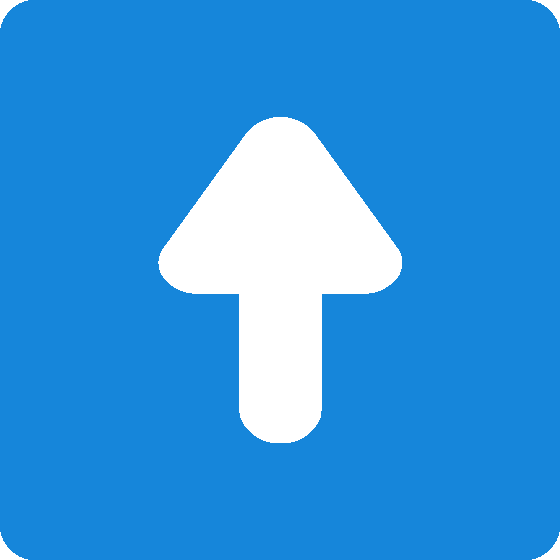 06/20/2017
©Copyright 2017 by Peter Kun Frary | All Rights Reserved