.

Canon EF 35 2.0 IS USM

User Review

Peter Kun Frary

---

•

The EF 35 2.0 IS USM is the long awaited redesign of the 1990 EF 35 2.0. I loved the sharpness and portability of the original but the new design one-ups it in nearly every way: durability, AF speed and accuracy, edge-to-edge sharpness, and manual focus precision. And that fast F2.0 aperture makes for bright viewfinders, a helpful feature when shooting dim interiors or twilight landscapes.

Hawaii Theatre • EOS Rebel SL1, EF 35 2.0 IS USM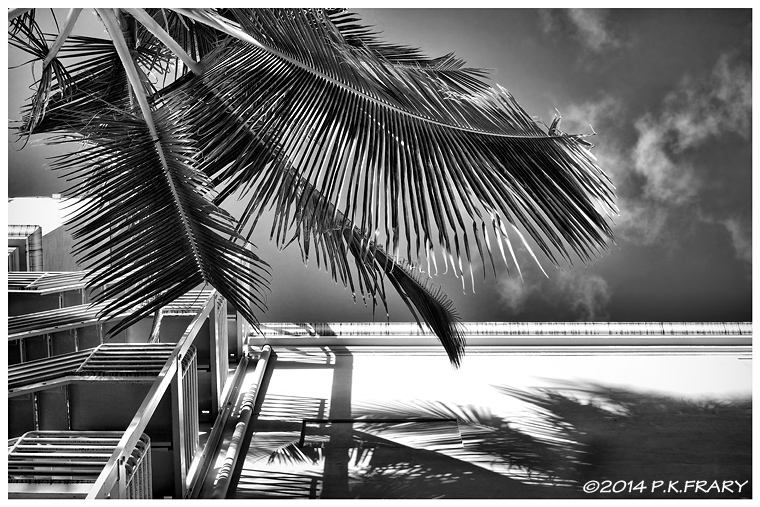 Construction & Feel

It's substantially larger and heavier than the previous model--335g vs 210g--but still an easy carry. Barrel plastics and switches feel solid and sturdy. Finish work is excellent and the textured matte finish is attractive and fingerprint resistant. The 67 mm filter threads are a less common size but shared with the Canon EF 70-200mm f/4 L IS USM. It has a basic DOF scale for hyperfocal shooters but markings only at F11 and 22.

EF 35 2.0 IS USM • Sharp, steady and sturdy (image courtesy Canon)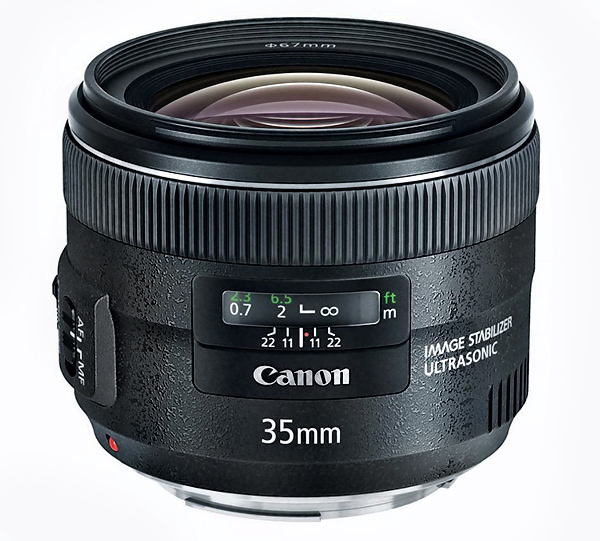 Using the EF 35 2.0 IS USM

Wide open the 35 2.0 IS delivers tack sharp images with pleasingly smooth bokeh and round defocused highlights. There is virtually no flare or ghosting in images of sunsets or streetlights. And distortion is well corrected, making it a great optic for architecture or artwork. No "purple fringing" in high contrast situations, e.g., tree branches against a bright sky. The only negative I could find is it exhibits a tiny amount of light falloff wide open. Stop down a bit and light falloff disappears.

The ring-type USM yields blazing fast and silent AF on my 6D, 5D MKII and SL1. AF accurately locks in any light I can see in. The front element doesn't rotate during AF operation, making polarizing filter use a breeze.

Macro and video buffs will dig its manual focus: silky and precise, no slop or play and long throw for smooth transitions. Plus, no need to flip a switch to engage manual focus: simply grab the well ribbed MF ring and turn.

Unfortunately, USM is not suitable for movie servo focus modes on the 70D and SL1: too fast with abrupt transitions. So manual focus or AF pre-focus are the best choices for video use. If you plan to use movie servo, buy a slower but smoother focusing STM design, e.g., EF 40 2.8 STM or EF-s 24 2.8 STM.

Fort Street • Honolulu • EOS 5D MK II, EF 35 2.0 IS USM • Low light is a snap with F2.0 and 3 stops plus of image stabilization.
Image Stabilization

The inclusion of image stabilization (IS) is a very welcome feature, providing 3-stops of slower hand holdable shutter speeds than I can normally muster. Canon's claim of 4-stops didn't work for me but a non-coffee drinker might squeeze out that 4th stop. Nevertheless, with F2.0 and IS and I can hand hold my camera and nail sharp images of evening street scenes, dim bars and stages.

Downtown Honolulu Police Station • EOS 5D MK II, EF 35 2.0 IS USM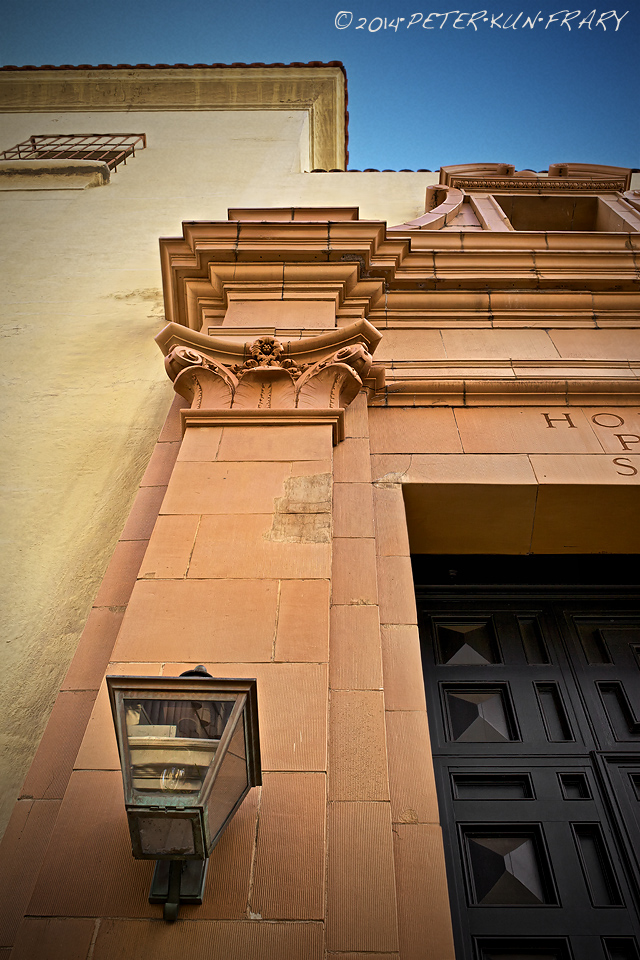 EW-72 Hood

A hood also helps protect the front element from dust, fingerprints, doggie noses, rain and flare. Canon knows shooters are suckers for OEM accessories and puts the screws to you for the EW-72 hood with a $50 price tag.

EW-72 • Dedicated hood for the EF 35 2.0 IS USM (image courtesy Canon)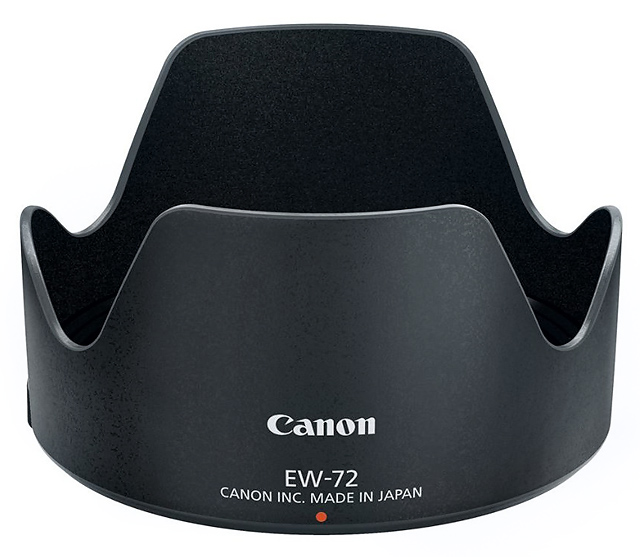 What does 50 greenbacks buy you? A well made plastic hood with matte paint matched to the lens finish, rayon flocking to nix reflections, an easy squeeze tab release, a Canon logo and "Made in Japan" inscription. The lightly textured matte finish, unlike most Canon hood finishes, is fingerprint resistant!

This bayonet design is different from most other bayonet hoods. Rather than a tight groove, this hood fits loosely while being twisted on. It only locks tight at the optimal position (cutouts horizontal). To remove the hood, press the release tab while twisting. The purpose of the new design was to prevent users from installing the hood incorrectly and justify a higher MAP.

There were no knockoff EW-72 available when I bought this lens Fall 2013. However, they're available now and worth a try, e.g., RainbowImaging HEW72 Lens Hood.

The Rose • EOS 5D MK II, EF 35 2.0 IS USM & 430EX II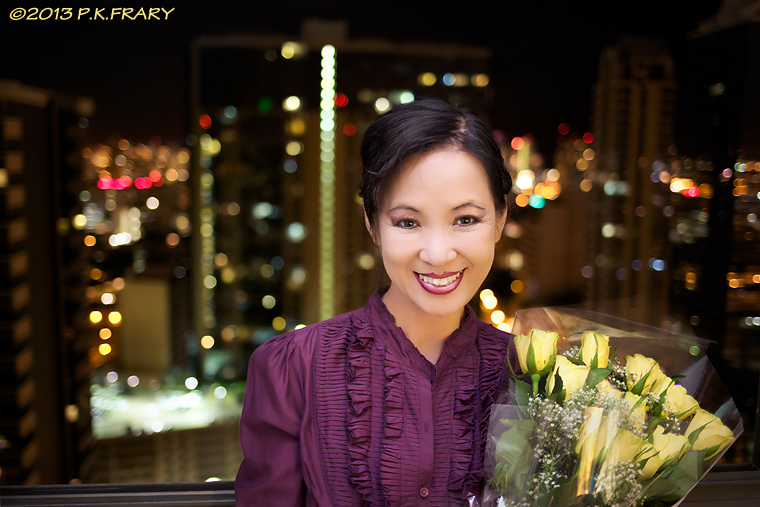 Last Blurb

I find the semi-wide perspective--63 degrees--of the 35mm lens easy to use on my full-frame 6D and ideal for showing a subject in its environment. If you shoot APS-C, e.g., EOS Rebel, 7D, 60D, 70D, etc., this lens has coverage similar to a normal lens and is not semi-wide. This lens is nimble, small and a joy to operate. Canon got just about everything right with this redesign.

Finally, please help support this website by purchasing this lens at Amazon.
Indigo • Honolulu • EOS 5D MK II, EF 35 2.0 IS USM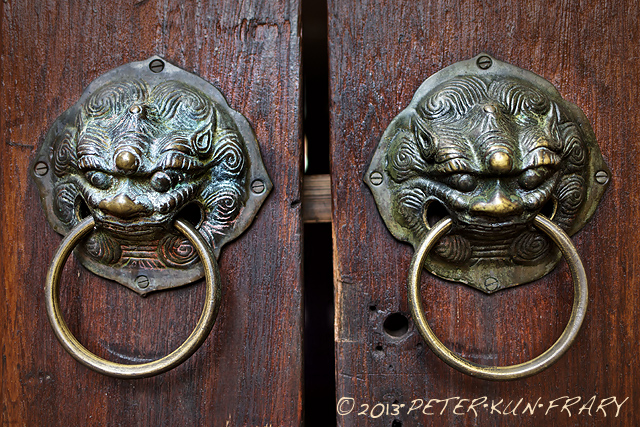 Specs

Focal Length: 35mm

Aperture: F2.0 to 22

Lens Construction: 10 elements in 8 groups with 1 GMo aspherical lens element

Min. Focusing Distance: 0.79 ft. / 0.24m

Maximum Magnification: .17x

Angle of View (Diagonal): 63°

No. of Diaphragm Blades: 8

Diameter & Length: 3.1 x 2.5 inches / 77.9 x 62.6mm

Weight:11.8oz / 335g

Included Accessories: lens caps

Cost: $599

Downtown Honolulu Police Station • EOS Rebel SL1, EF 35 2.0 IS USM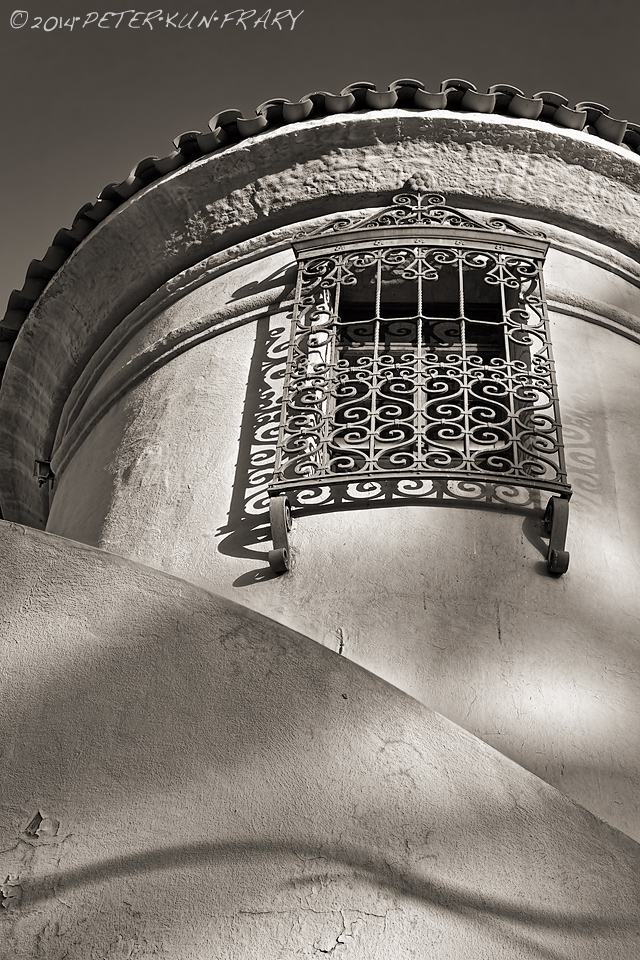 10/03/2013 • Revised 12/27/2015
©Copyright 2013-17 by Peter Kun Frary • All Rights Reserved