.
Canon EF-M 28 3.5 Macro IS STM
Lens for Wee Stuff
Peter Kun Frary
.
---
.
If you've peeked in my galleries you may have noticed that I'm not a macro photography aficionado. I'm a photographic omnivore and opportunist. But I enjoy the occasional macro shoot and photograph small products for fleabay and this website. Alas, most macro lenses are too expensive for my limited use so I've only owned the inexpensive and ancient EF 50 2.5. It's a fine little optic and has paid for itself many times over in product shoots for my business. However, mine is showing it's age after 25 years of use! I saw a refurbished EF-M 28 3.5 Macro IS STM on sale at Canon Direct for two Benjamins and clicked buy.
After the Downpour | EOS M3, EF-M 28 3.5 Macro IS STM
EF-M 28 3.5 Macro IS STM | The nested barrel can be retracted for more compact storage | The white area surrounding the front element is the LED ring light (image courtesy Canon).
Construction
The Canon EF-M 28mm f/3.5 Macro IS STM only fits M series cameras like the EOS M, M3, M5 and M6. It will not mount on Canon DSLRs. At a mere 130g, this lens is a petite featherweight, fitting in nicely with the compact design aesthetic of the M system. The light build was achieved by use of plastics in the mount and barrel, albeit construction seems reasonably robust. For a 1.2x macro lens it's extremely compact but compared to the only other EF-M prime, the 22 2.0 STM, it's bulky and about the same size as the EF-M 15-45 3.5-6.3 IS STM.

Like the EF-M 15-45 3.5-6.3 IS STM, this lens is designed with a collapsible lens barrel. To use it, hold a lever and twist the barrel to extend for normal shooting. In standard position, the lens focuses all the way to 1.0x. There's an additional position to invoke the 1.2x Super Macro. However, the lens will not focus outside the macro range if left in the 1.2x Super Macro position.

ES-22 Hood | This hood covers the LED lights but allows use of 43mm filters.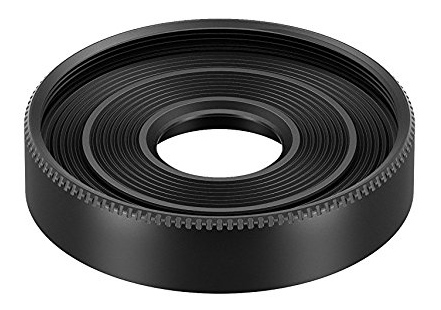 A lens hood is provided, the ES-22, but is silly small. It's sturdy aluminum but more of a fat 43mm filter adapter. I'd rather have a normal sized twist-on hood but at least a hood was provided.
Wee Honey Bee | EOS M3, EF-M 28 3.5 Macro IS STM
Auto Focus
Auto focus is fast for a macro lens but slower than most USM zooms. Most significantly, AF is accurate and rarely misses on my M3. Focus is silky smooth and great for touchscreen pulls during video. The focus motor is inaudible to my ears.

Like other EF-M lenses, manual focus is "focus-by-wire"; i.e., the MF ring activates the focus motor but isn't mechanically coupled to the lens. MF is only active when the shutter button is half-depressed.

Naupaka Tiny Flowers | EOS M3, EF-M 28 3.5 Macro IS STM
Image Quality
Field of view is equivalent to 45mm on full-frame, about 52 degrees, slightly wider coverage than the sweet spot of the human eye. So it makes a fine "normal" lens if you can live without zooming.

At F3.5 it's sharp but a little soft in the corners. Bokeh is pleasantly smooth in defocused areas. By F5.6 it's amazingly sharp from corner to corner. It's very flare resistant and landscapes with prominent horizons and/or vertical lines have no discernible distortion.

The reason to buy this lens over the excellent EF-M 22 2.0 STM is for the macro mode. Being able to take a tight close-up of small flowers, jewelry and table top products is the forte of this lens. There's virtually no distortion in macro mode, making it ideal for document copying and photographing art work. The LED ring light, activated with a button on the barrel, is handy although it's only bright enough for a macro subject a few inches from the lens. You'll still need external illumination once beyond the high magnification macro range. Even stopped down to F8 the DOF is narrow but the subject is pin sharp.

Last Light | EOS M3, EF-M 28 3.5 Macro IS STM | Works well as a normal lens.
Image Stabilizer

Hybrid IS image stabilization (IS) yields about three stops of additional hand holdable range for normal photography when I use an EVF with camera braced against my face. IS is quiet and isn't audible on video when using built-in mics. However, unless you can brace you hand or camera on something, most shooters will need to use a tripod when at full macro magnification.
Final Blurb
The EF-M 28mm f/3.5 Macro IS STM is a wonderful lens for macro on my EOS M3. While it works fine for general photography it isn't especially fast nor can it zoom. So if you're not into macro, this lens is not for you. All in all an impressive little lens for macro inclined M series owners.

Please help support this site by purchasing the EF-M 28 3.5 Macro IS STM at Amazon.com.
Plumeria | EOS M3, EF-M 28 3.5 Macro IS STM
Specifications

Focal Length & Maximum Aperture | 28mm | F3.5

Lens Construction | 11 elements in 10 groups

Diagonal Angle of View | 51°55'

Closest Focusing Distance | Normal Mode: 0.318 ft./0.097m Super Macro Mode: 0.305 ft./0.093m

Filter Size | Ø43mm compatible only when hood attached

Max. Diameter x Length, Weight | 2.4 x 1.8 in. (lens retracted), approx. 4.6 oz. 60.9 x 45.5mm (lens retracted), approx. 130g)

MAP | $299

07/03/2017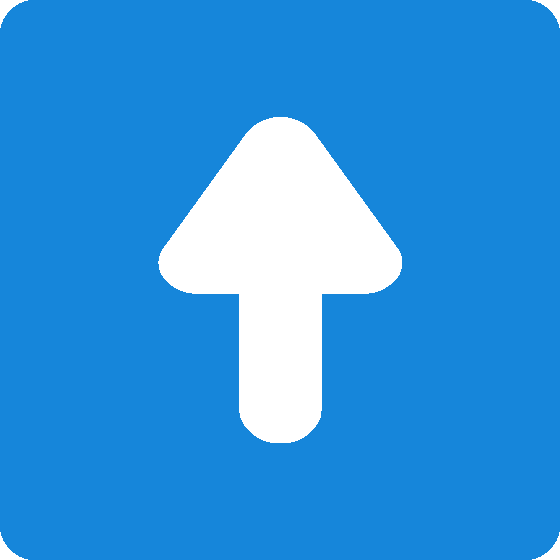 ©Copyright 2017 by Peter Kun Frary | All Rights Reserved