Canon EF-M 18-55 3.5-5.6 IS STM
Normal Lens for the M Series
Peter Kun Frary
.
---
.
The EF-M 18-55 3.5-5.6 IS STM came into my possession as part of an EOS M3 kit. Here's what I thought about this lens after a month of shooting.
Downtown Honolulu | Canon EOS M3 & EF-M 18-55 3.5-5.6 IS STM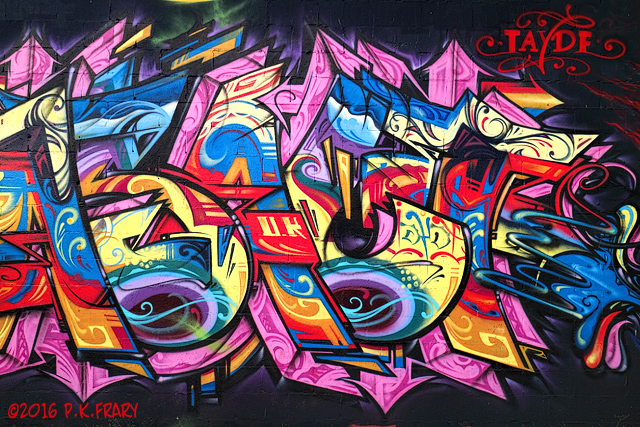 Canon EF-M 18-55 3.5-5.6 IS STM | Photo courtesy Canon Inc.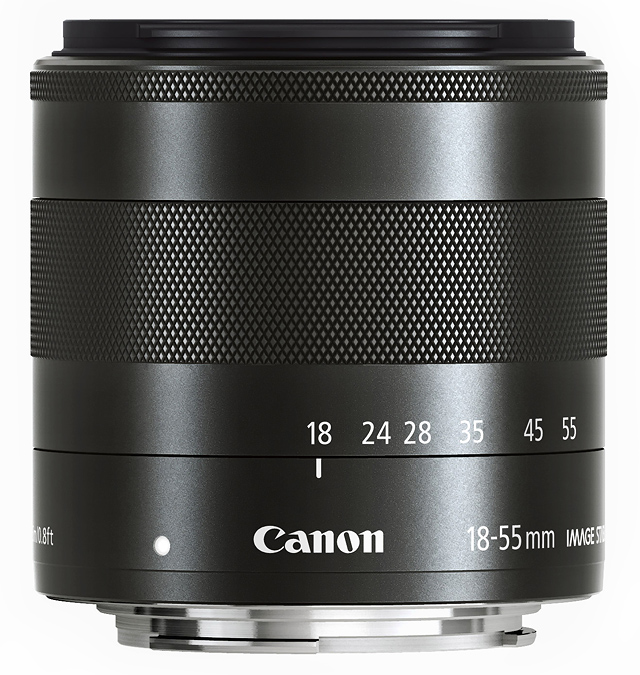 Construction

This remarkably petite lens is an EF-M design and thus fits only Canon M series (mirrorless) cameras, e.g., EOS M, M10, M3 and M5. It will not mount on Canon DSLRS, e.g., 6D or Rebel T6i.

Unlike the many cheap plastic zooms in this range, the EF-M 18-55 3.5-5.6 IS STM feels and looks like quality. This impression is largely due to the anodized aluminum barrel, knurled metal focus and zoom rings and metal lens mount. Plus, the barrel is nicely finished in a satin gun metal black. However, the nested inner barrel is plastic. The overall appearance is sleek and attractive, but with a hint of retro styling. The lack of AF/MF and IS switches contribute to the sleekness but require a visit to the menus to enable/disable AF or IS operation. At 210g it's a feather light and easy to slip in a coat pocket or purse.
Canon EOS M3, EF-M 18-55 3.5-5.6 IS STM & EVF-DC1 Electronic Viewfinder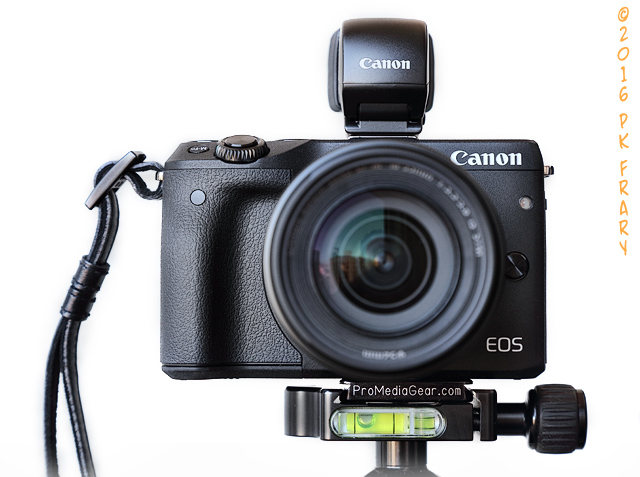 Autofocus

Focus is internal—no front element extension or turning—and reasonably fast, but silent to onboard mics. And it can focus surprisingly close: photos of flowers and small products are a snap. The STM drive rendered pulls and Movie Servo silky smooth on the M3. I found STM focus equally effective for both video and stills.

The electronic or "by wire" manual focus is smooth and well damped. Once enabled in the menu, manual focus works without flipping a switch. The gotcha is it only works when the camera is powered up with the shutter button half-pressed.
Zoom

The zoom ring is large, grippy and silky smooth in rotation. During zoom operation, a small nested barrel extends from the main barrel. The 18-55 range is only 3X, but covers the most useful focal lengths for general use.
Image Stabilizer (IS)

The integral image stabilizer gives me three stops of additional hand holdable range at 55mm when using an EVF with camera braced against my face. But the four-stops claimed by Canon is hit and miss for me. Somebody with a really steady hand might be able to squeeze out four stops. IS is quiet and isn't audible on video when using the built-in mic on an EOS M3.
Fort Street, Honolulu | Canon EOS M3 & EF-M 18-55 3.5-5.6 IS STM
Optical Performance

Wide open, this lens is sharp center frame but slightly soft in corners. Click down a stop and extremities sharpen up. Sharpness is consistent across most of the zoom range.

There's noticeable barrel distortion at the wide end and slight pincushion distortion toward 55mm. A click in DDP or LR quickly corrects barrel distortion. However, I was surprised barrelling is worse than the EF-s 18-55 3.5-5.6 IS STM that shipped with my EOS SL1. I assume they were similar designs but apparently not.

Chromatic aberration rarely seen but magenta fringing may be visible along high contrast edges. e.g., tree branches against an overexposed sky. Sharpness is comparable to my twice as expensive EF-s 17-85 4.5-5.6 IS USM, but the 18-55 has less distortion and color fringing.

Photos of sunsets, spotlights and other bright light sources were sharp with little flare (no filter installed) and no ghosting. Hood use is highly recommended to help protect from stray light and raindrops. Unfortunately, the Canon EW-54 Lens Hood is not included and is pricey at $25.
Moiliili Community Garden | Canon EOS M3 & EF-M 18-55 3.5-5.6 IS STM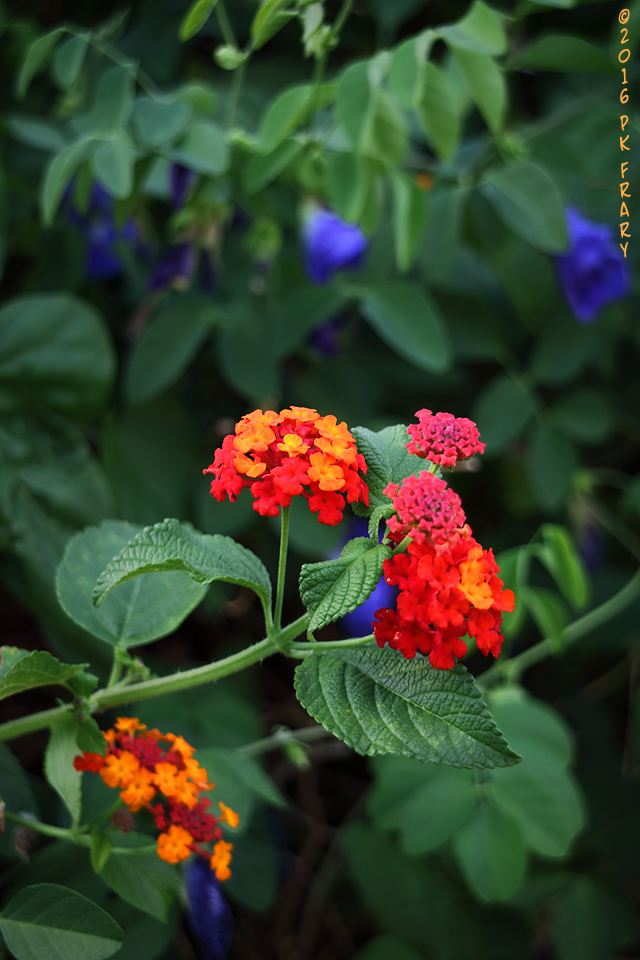 Mild light falloff (corner darkening) is visible wide open when shooting evenly lit such subjects as blue sky or white walls. It disappears as you stop down and, honestly, I don't notice it in normal shooting. If you shoot JPEGs, the camera's built-in Peripheral Illumination Correction feature automatically reduces light falloff. RAW shooters may correct with a few clicks in Lightroom or DPP.
Canon EOS M3, EF-M 18-55 3.5-5.6 IS STM & EVF-DC1 Electronic Viewfinder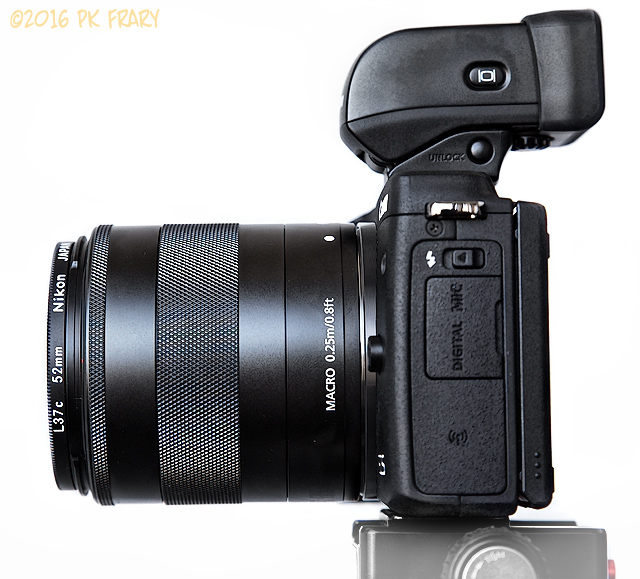 Final Blurb

The EF-M 18-55 4.5-5.6 IS STM is an upscale variant of the least expensive and lightest APS-C normal range zooms available, but doesn't disappoint optically. If you're a EOS M series photographer, it's a marvelous featherweight zoom for snapshots and travel. And that's a good thing since there are so few lens choices for this little camera.

Finally, please help support this website by purchasing this lens at Amazon.
Fort Street, Honolulu | Canon EOS M3 & EF-M 18-55 3.5-5.6 IS STM
Major Features

• Zoom range & maximum aperture:18-55mm, 1:3.5-5.6

• Lens construction: 13 elements in 11 groups (3 aspheric elements)

• Diagonal Angle of View: 74°20' - 27°50'

• Closest Focusing Distance: 0.82 ft. / 0.25m | .25x @ 55mm

• Filter size: 52mm

• Circular aperture (7 blades)

• Includes Lens Cap E-52|| and Lens Dust Cap EB

• Diameter x Length, Weight: 2.4 x 2.4 inch, 7.4 oz. / 60.9 x 61.0mm, 210g

• Made in Taiwan
Honolulu Fire Department | Canon EOS M3 & EF-M 18-55 3.5-5.6 IS STM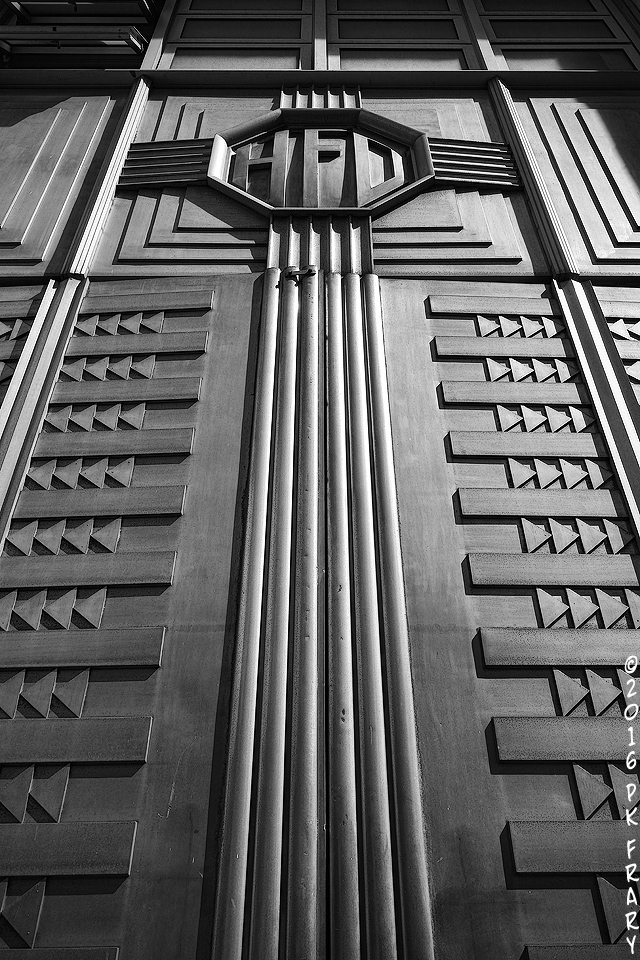 EF-M 18-55 3.5-5.6 IS STM Image Samples | Click to Enlarge
11/08/2016

©Copyright 2016 by Peter Kun Frary | All Rights Reserved