.
Phitz Baritone Ukulele Case
Slim Profile ABS Case for a Baritone Uke or Cordoba Mini
Peter Kun Frary
.
---
.
I carry a guitar or ukulele case every day to classes and gigs. So a strong but lightweight case is paramount. I bought the Phitz Baritone Ukulele Case to carry a Cordoba Mini R and Mini SM-CE, basically six-string ukuleles (guitar-lele) but the same size as a baritone ukulele.
Phitz Baritone Ukulele Case | Photo courtesy Phitz
Exterior

My Phitz case is a beautiful dark metal flake blue but the baritone size also available in black. Styling, finish and materials of the Phitz remind me of my Metro guitar case. I initially thought the finished was damaged because it looked dull and scratched. However, it shipped with a plastic protective skin, i.e., Microgarde Enhanced Packaging. Peeling it off was a grand pain but beneath the ugly plastic saran wrap was a beautiful glossy finish.

The Phitz' ABS shell is contoured to the shape of the instrument, resulting in a streamlined case, easy to knife through crowds and doorways.

The four chrome latches are attractive and work smoothly. The aluminum lip surrounding the lid prevents rain from getting inside and resists tropical downpours like a champ.
Interior

The interior is basic: soft velvet cloth with moderate padding at contact points. Beneath the soft velvet cloth is molded foam, making for good shock absorption and temperature protection (acts like a cooler). There's a wee stash box, barely large enough for a set of strings or pack of smokes.
This case fits my Cordoba Mini instruments well: a little wiggle room for easy in and out, and enough space to leave a thin strap attached (if carefully tucked in). A pad on the center of the lid keeps gentle pressure on the strings and fingerboard but doesn't press the bridge. My pet peeve is case interiors with a big pad pressing on the bridge. With a tight fit, pressure on the bridge could damage the soundboard.

Cordoba Mini R | Living it up in a Phitz Baritone Ukulele Case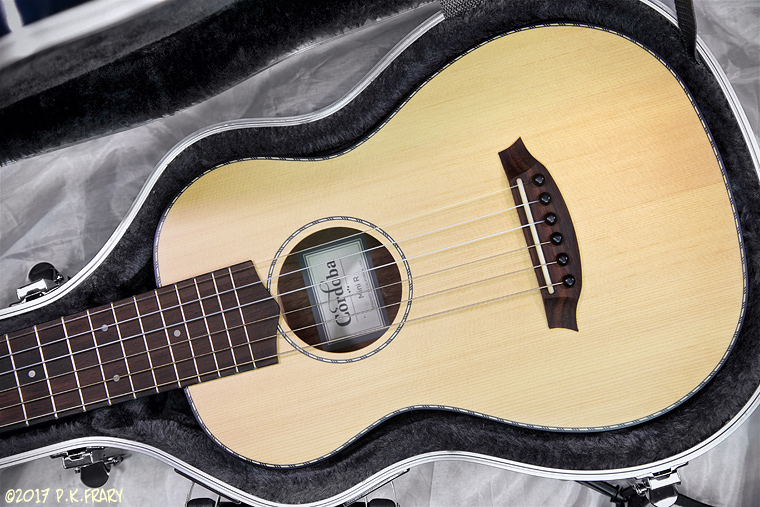 Carrying

The handle is on the small and hard side but I use a strap for serious trekking so no biggie. Four metal D-rings are used to connect shoulder or backpack straps. Nylon webbing straps are included for carrying backpack style—not my thing—so I connected an old Timbuk2 shoulder strap and it balances perfectly on my shoulder.

Straps | A total of four metal D-rings are installed on the Phitz. The fourth D-ring (not shown) is near the head stock buckle, allowing attachment of a single shoulder strap.
Final Blurb

This featherweight case is about the ease of carrying around town. It's not much heavier than a gig bag but affords more protection from temperature variation, bangs, scrapes and impact. The Phitz isn't a flight case: don't sit on it or toss it in checked package and expect it to survive. But it easily fits in the overhead of a Hawaiian Air AirBus A330 and even slides under the seat if the crew isn't picky about it sticking out a bit. The Phitz nails all the important features, is good looking and an easy carry.

Phitz Baritone Ukulele Case | Cordoba Mini R & shoulder strap (Lowepro camera bag strap)
Finally, please help support this website by purchasing this item at Amazon.
Price: $54
Features

• ABS exterior for strength and lightness
• Aluminum lip around the lidand body provide a weather resistant seal
• Dense foam padding and velvet lined interior
• Four D-rings for a variety of strap configurations
• Two removable nylon shoulder straps (backpack style)
• Stash compartment large enough for a set of strings
• Exterior: 32" x 12" x 5.25"
• Interior: 30.5" x 10" x 4.5"

10/20/2017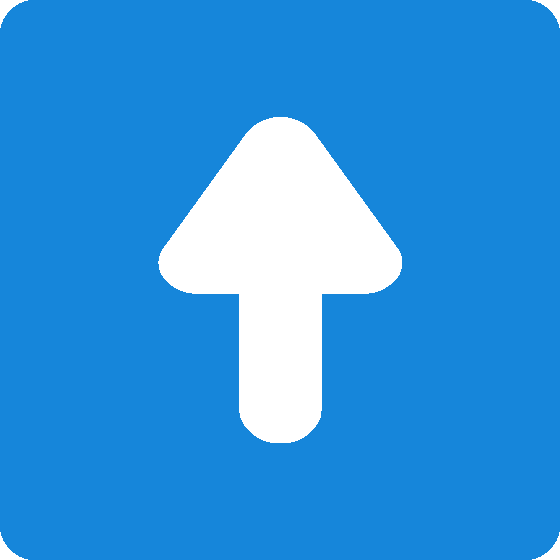 ©Copyright 2017 by Peter Kun Frary | All Rights Reserved