.
Neumann KM184
Small-diaphragm cardioid condenser mics
Peter Kun Frary
.
---
.
I was unhappy with my prior mics because they boosted the upper midrange, making my classical guitars sound bright and twangy. My ideal is an accurate guitar tone devoid of EQ bumps and added color. After some research and struggle, I landed on a matched pair of KM184. Does it deliver a natural "what you hear is what you get" sound? For classical and acoustic guitars, they are pretty darn close.

Neumann KM184 | Available in satin nickel or matte black (image courtesy Neumann)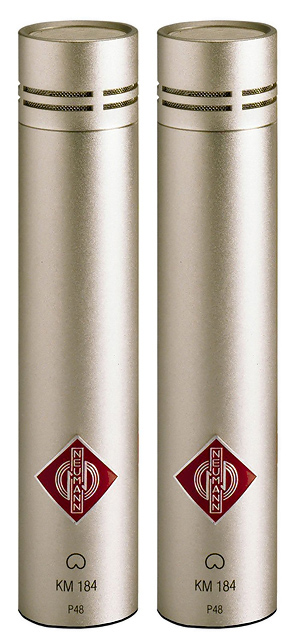 I've tracked these mics with DAWs and portables and they're accurate and balanced with robust signal output. They're also extremely sensitive, quickly responding to subtle changes in dynamics and timbre: smallest changes in nail angle and attack are faithfully reproduced. Artificial and natural harmonics have plenty of sparkle and air and the ultra low noise of the KM184 allow delicate tones to really shine in the track. On the other hand, because they are so responsive and sensitive, they force me to practice more carefully and focus on my tone more.
Peter Kun Frary | Allemande (Bach) | Tascam DR-60 MKII | Neumann KM184 (2X)
I mainly use the KM184 as a pair on a stereo mount adapter in X/Y configuration. The cardioid pattern "hears" in a 180 degree sound field in front of them, but with reduced backwards sensitivity. When I record guitar ensembles with players on the extreme right and left of the mics, they sound just as vivid as the center players. I can hear the position of each player in the stereo field with pinpoint accuracy.

My Video Set For Solo Guitar Recording | KM184 in X/Y configuration.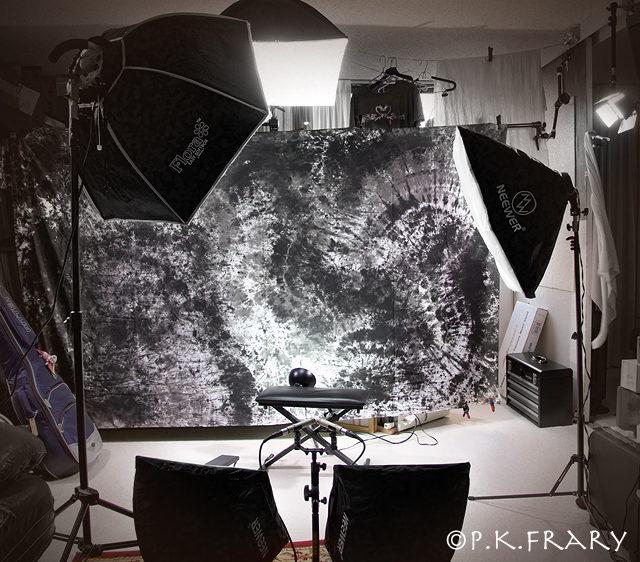 Neumann KM184 | The matched stereo pair comes in a wood box. I carry these mics to performances and rehearsals so a padded bag works better than a box.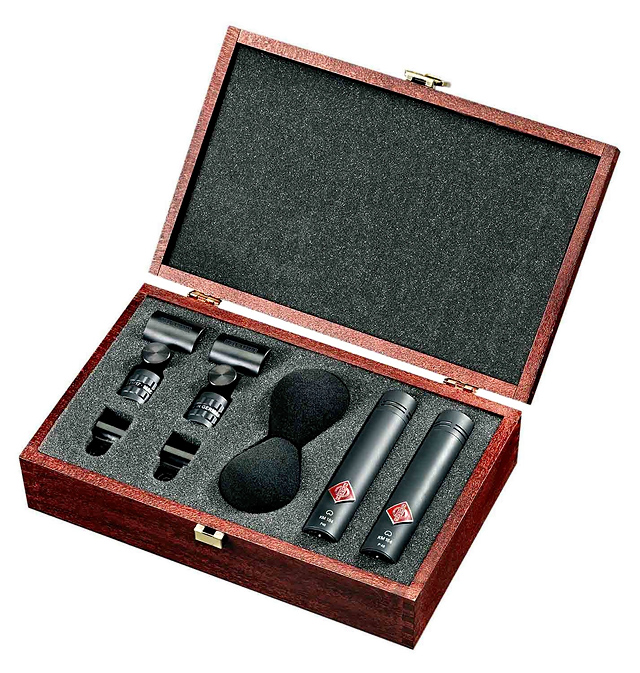 Because these mics are well balanced, tracks need a minimum of post processing. There is a slight presence peak in the lower highs (5kHz–10kHz). If I record in a decent room and position mics well, all I need is a touch of EQ boost in the lower midrange and they sound full and natural.
Frary Guitar Duo | Duo Op. 55 No. 3 (Sor) | Tascam DR-60D MKII (Wav 48K & 24-bit stereo) | Neumann KM184 (2X) • EOS 80D
Peter Kun Frary | Etude Op. 60 No. 14 (Sor) | 80D, EF-s 15-85 3.5-5.6 IS USM, Tascam DR-60D MKII (Wav 48K & 24-bit stereo) & Neumann KM-184 mics
Grace Frary | Sleepers Awake (Bach) | Tascam DR-60D MKII (Wav 48K & 24-bit stereo) | Neumann KM184 (2X) | EOS 80D
Finally, the KM184 makes a wonderful stage mic for acoustic and classical guitar. Unlike many recording mics, these are small (cigar sized, robust and have plenty of output. Bring your own clip as the KM184 is too small to fit most house stage mic clips.
Final Mussings
I'm extremely pleased with my pair of Neumann KM184: impeccable fit and finish, natural and balanced sound and clean output. These are the mics I reach for first when recording classical and acoustic guitars.

Finally, please help support this website by purchasing this item at Amazon.
Peter Kun Frary | Allemande | Tascam DR-60 MKII | Neumann KM184 (2X) | EOS 80D
Features

• Cardioid pattern
• 20Hz to 20kHz response
• 50 ohms impedance
• SPLs of 138dB
• Transformerless circuitry

Included accessories
Wood storage box
Clips
Windscreen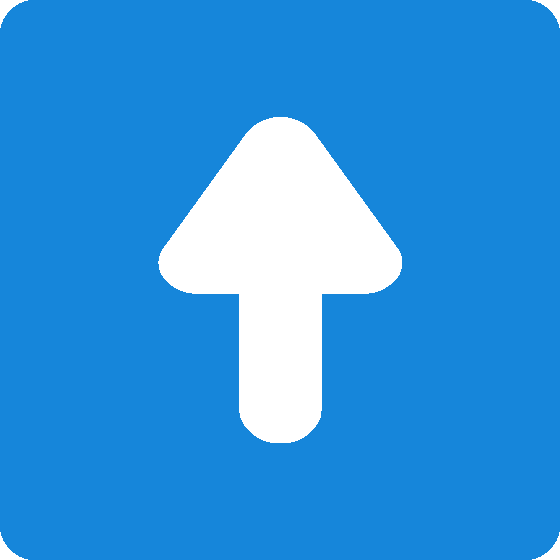 12/15/2015 | 07/06/2017 Update
©Copyright 2015-17 by Peter Kun Frary | All Rights Reserved