| Grace Seil Frary | Photographer |
---
MacKerricher State Park Sunset • Fort Bragg CA
As Old Sol slid into the Pacific, he stretched and distorted into a spinning top.
EOS 60D & EF-s 17-85 4.0-5.6 IS USM (Photo by Seil Frary)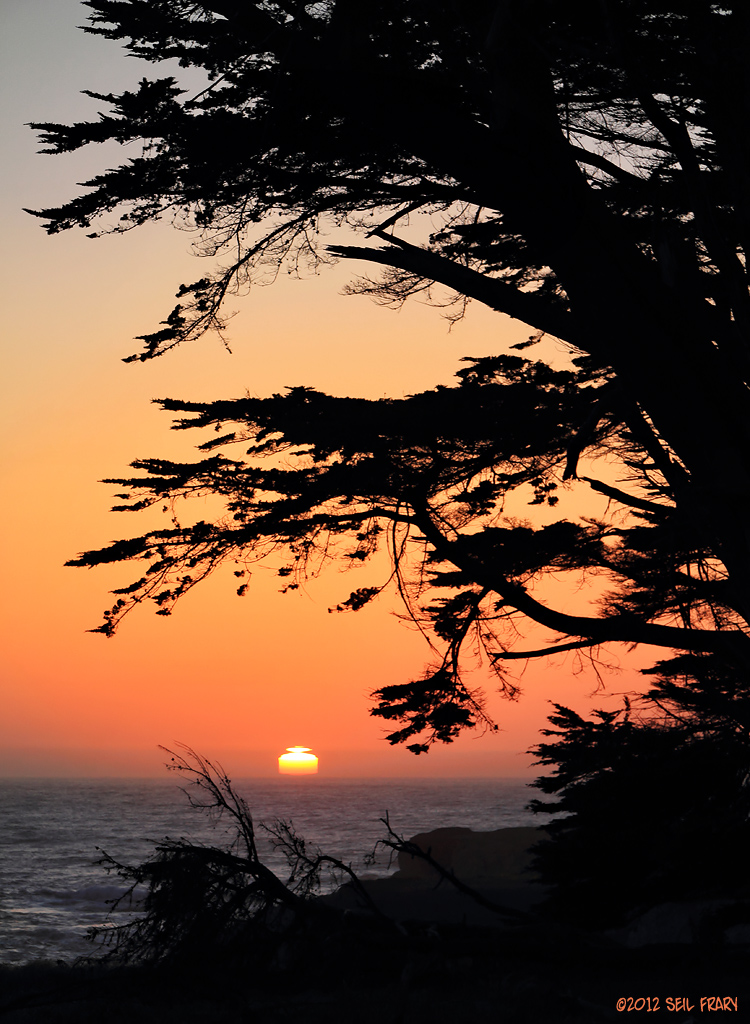 The final distortion resembled a carrot wearing a hat. Not the romantic orb against North Coast scenery we planned to capture but, nevertheless, a unique display.
EOS 60D & EF-s 17-85 4.0-5.6 IS USM (Photo by Seil Frary)
---
©Copyright 2012 by Grace Seil Frary • All Rights Reserved